A belated Christmas Comedy Show at the Ruby in Coldean Brighton with all the proceeds going to a local charity.
About this event
A sack full of comedians for your New Year's entertainment following on from the December 23rd Christmas show - which sadly had to be postponed - with a voluntary collection after the show.
All the money collected will be going to the local St Mary Magdalen Church who are very active in the community and run a food bank as well as cooking hot meals once a week most of which are delivered to the door at no cost to the recipient.
The marvellous comedians lining up for the show are Michael Fabbri, Sha Wylie, Ben Carter, Katherine Kenway and Dan Fardell, with a couple of others yet to be announced.
These comedians, who will all be great and are giving their time to support are some of the best established and up-and-coming comedians from the Brighton and east Sussex area.
A night of charitable Christmas hilarity is ensured.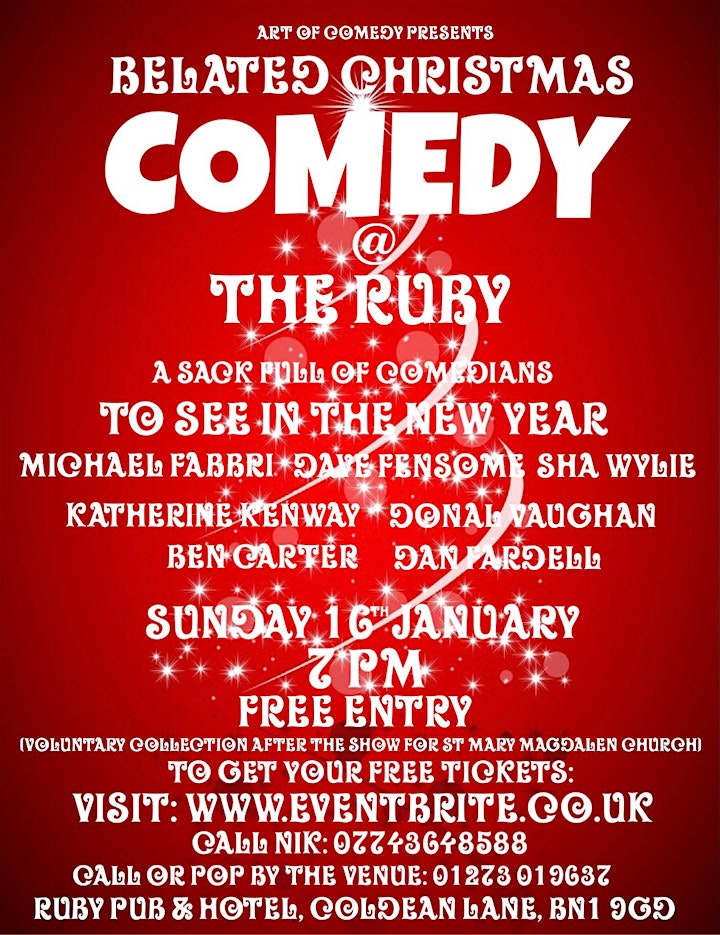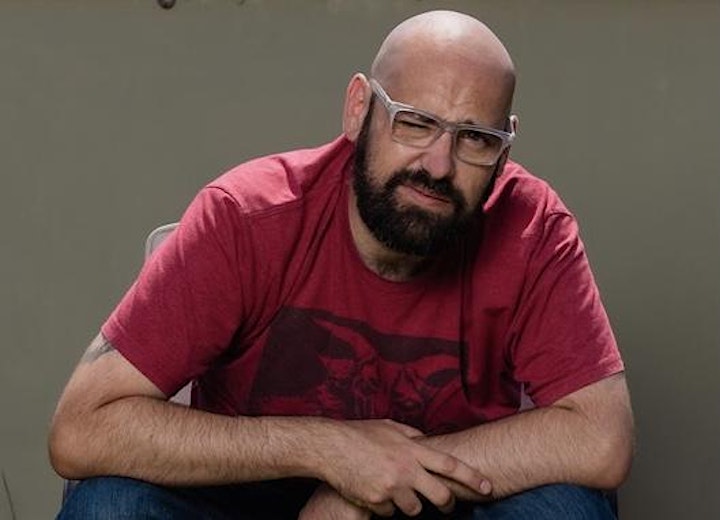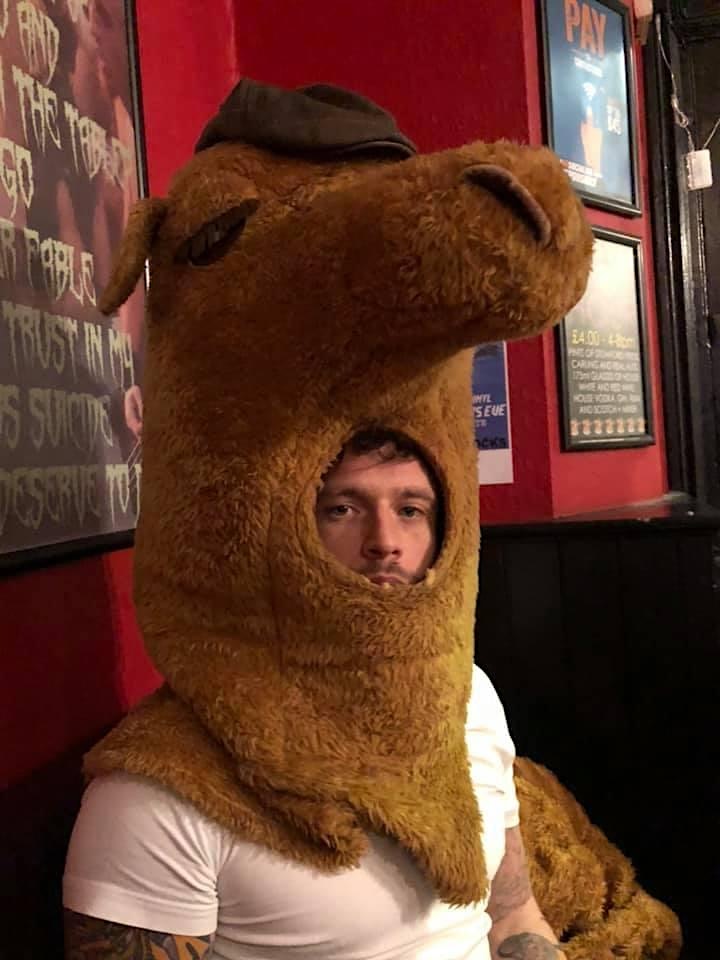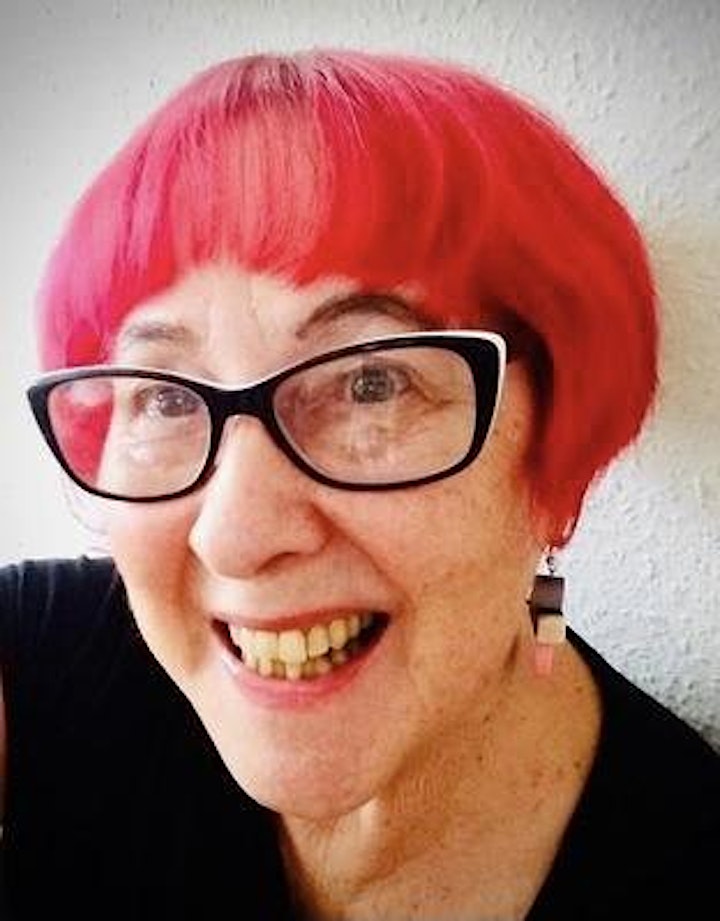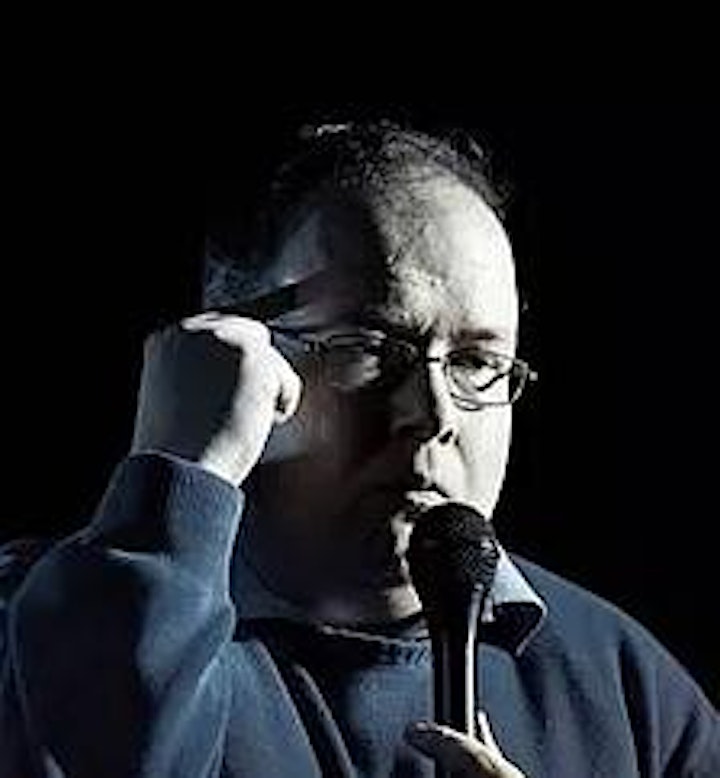 Organiser of Belated Christmas Comedy @ The Ruby