Description
*ONLINE SALES HAVE NOW ENDED*
There will be 50 tickets on the door tonight @ £15 on a first come, first served basis.
The Celluloid Sail tour is coming to Belfast!
Don't miss this one-night-only outdoor screening of Wes Anderson's cult classic 'The Life Aquatic' as the tall ship Kaskelot transforms into an expanded cinema, with aerial circus performance high in the ship's rigging, and projected old footage of the UK's coastal past.
Settle down on the water's edge and prepare for one of the nation's best-loved films, screened in a spectacle you will remember forever...
Upon purchasing your ticket for this special event, you will be offered the opportunity to book a time slot to visit the archive film exhibition on board the Kaskelot before the show, should you wish.
Fancy dress highly encouraged!

Watch the official trailer for Life Aquatic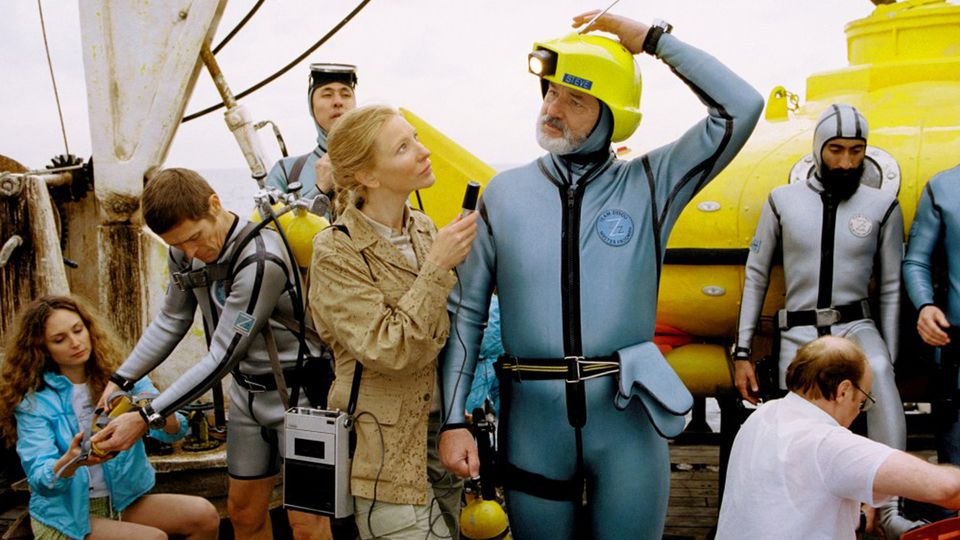 ---
Celluloid Sail is presented in partnership with the BFI and part of the 'Britain on Film' season of archive events, supported by Unlocking Film Heritage awarding funds from The National Lottery.
***
Certificate: 15 (No admission to under-15s)
Tickets:
- GENERAL ADMISSION: £14.50
- CONCESSIONS*: £12.50
*Student, Low Income, OAP, Refugee/ Asylum Seeker. Proof of concession must be presented on entry.
Please note: this event has a no refunds policy.
If you have special seating requirements please get in touch at hello@compasspresents.com.
FAQs
How long is the show?
The event runtime in total is approximately: 2hrs40
The film duration: 1hr59
The show starts at 21:30 and ends at 00:10. We advise that audiences arrive between 20:30 and 21:00.
Will I be able to get on the boat?

Upon booking your ticket you will be asked to choose a time slot to come on-board the Kaskelot before the screening. Once the show and film begins, you will not be able to come on board.
Is seating provided?
Audiences can choose their own position on the grass infront of the Kaskelot. Please bring blankets, cushions and anything else to keep cosy and comfortable. Please do not bring your own chairs to the event. If you have special seating requirements contact hello@compasspresents.com.
Will there be an interval?
No there will be no interval.
Are there any age restrictions?
Yes. Audiences attending the expanded cinema screening of The Life Aquatic must be 15+.
Is the event wheelchair accessible?
The screening of The Life Aquatic is accessible via wheelchair. However, please contact hello@compasspresents.com so we can arrange for space to accommodate a wheelchair.
Unfortunately, the on-board experience is not wheelchair accessible. The Kaskelot is an old Ship with very steep and narrow steps.
Will there be toilets?
Yes, there will be access to toilets.
Are dogs allowed?
Only guide dogs are allowed at this event.
DO YOU HAVE A QUESTION THAT ISN'T ANSWERED HERE?
For more infomation about The Life Aquatic screening and for details regarding the on-board archive exhibition, please visit our website FAQ section