Event Information
Location
Clayton Hotel Belfast
22 Ormeau Avenue
Belfast
BT2 8HS
United Kingdom
Refund policy
Contact the organiser to request a refund.
Eventbrite's fee is nonrefundable.
We are delighted to invite you to our popular workshop on Addiction, The Brain & Recovery: The A.D.R. Recovery Model
About this event
Belfast Workshop: Addiction, The Brain & Recovery 
We are delighted to invite you to our popular workshop on Addiction, The Brain & Recovery: The A.D.R. Recovery Model (Limited places) 
Suitable for individuals with addictions (substance or behavioural-related addictions), social workers, students, interested individuals, therapists & other professionals who are interested in deeper understanding of the addicted brain and ways to facilitate long lasting recovery.
CPD certificate of attendance will be issued ( 6 hours).
Your learning outcomes for this training:
Understand the basic understanding of addiction and recovery
Learn about the cycle of addiction that perpetuates dependency and relapses
Understand the key neurotransmitters implicated in addiction and recovery
Learn about the root-causes of addictions
Understand the links between addictions, attachment and trauma
Learn about the three key brain systems implicated in addiction and its recovery
Understand the links between addiction, dissociation, depression and anxiety
Learn about how to use the Attachment Cycle of addiction to help process unresolved negative emotions
Learn about The A.D.R. Model for Addiction Recovery; The step-by-step guide
Understand the crucial roles & steps of psychotherapy in addiction recovery
Get all your questions answered on addictions and their comorbid conditions

Other Focuses On The Day:

Important tips that individuals with addiction should be aware of to facilitate recovery
Helpful recovery tips for family members of individuals with addiction
Tips for managing triggers, slips and relapses
Common mistakes to avoid when working with clients with addiction

How Much Does a Ticket Cost?

Early bird registration from £51+vat+fee. It will go up to £102+vat+fee if you book late. Check out our concession tickets by selecting your preferred date and then clicking the ticket menue to see all available tickets categories.
What Attendees Are Saying:
Thank you Wale for a wonderful learning experience this evening. I am in recovery from alcohol addiction myself (3 years) and also currently a full time student at University studying psychology, and I found your course full of enlightening information. This is the second course I have attended of yours and I think you are incredibly knowledgeable. I attended the Intrusive Thoughts course in Maidstone a couple of years ago now and I am sure I will be back for much more! Sarah G. (15/4/21)
Thank you for your time tonight, the event was very informative and will stand me in good stead for my position as an Occupational Therapist in Addictions that I am starting next week. Rowena H. (15/4/21)
I love all Wale's courses as he makes the information relatable and easy to understand. All his courses are relevant to me too as I work in a residential rehab for addicts. Julie C., Therapist and Therapy Manager of Residential Treatment Centre (15/4/21)
Thank you for a well informed and educative seminar on Addiction last night. It has really helped in informing my practice as a Counsellor and a Psychotherapist. Uzochukwu I. (15/4/21)
Considering the current pandemic, the course was delivered in a manner that allowed for interaction with other attendees, this was unexpected, very useful and very well carried out. Kayleigh P. Massage Therapist (25/1/21)
I think that a very complex subject has been made simple to understand and digest. Well done! Amanda E., Counsellor (25/1/21)
Definitely worth every minute of it! Will look into other relevant courses, eg polyvagal theory, PTSD… Great to have presentation in advance (some courses only give them out after the course) as it was then easier to follow the slides and make better notes. Deb M., Clinical Hypotherapist & Psychotherapist (25/1/21)
Wale was very thorough and his passion comes through. The content and handouts were clear and informative. Lorna F., Prison Counsellor (25/1/21)
Wale delivers the information in a friendly and accessible way - Thank you. The notes and worksheets include references to enable further reading on the subjects which I find essential. Vikki M. (25/1/21)
Thank you for such an interesting and down to earth presentation of what is a complicated subject.  Wale's unique approach cements it altogether. Jeanette A. (19/11/20)
"Wale helps to understand scientific/technical language and makes learning easier." Chrissy N., Counsellor (12/10/20)
"Brilliant! I love the way Wale makes this information accessible and have total admiration and gratitude for all the work that Wale and MindBodyBreakthrough are putting out into the world." Louise L., Mindset & Wellbeing Coach (23/9/20)
"There was a lot to take in which was great. MindBody Breakthrough always delivers with a positive vibe and energy…thank you." Kellie F., Trainee Counsellor (23/9/20)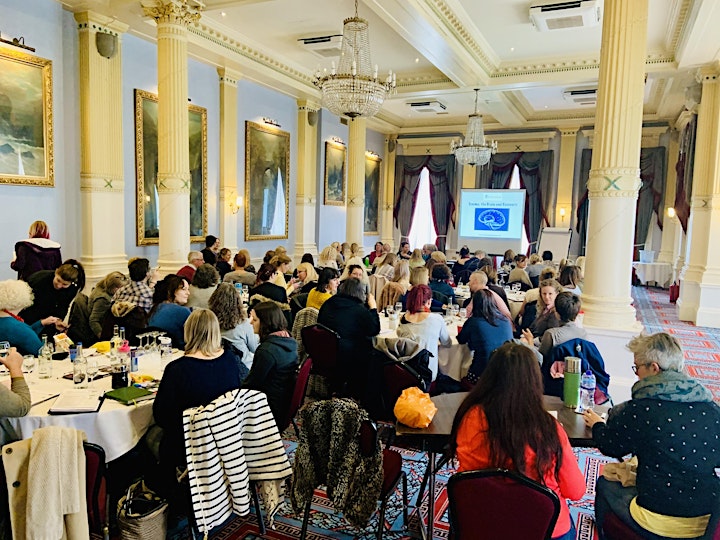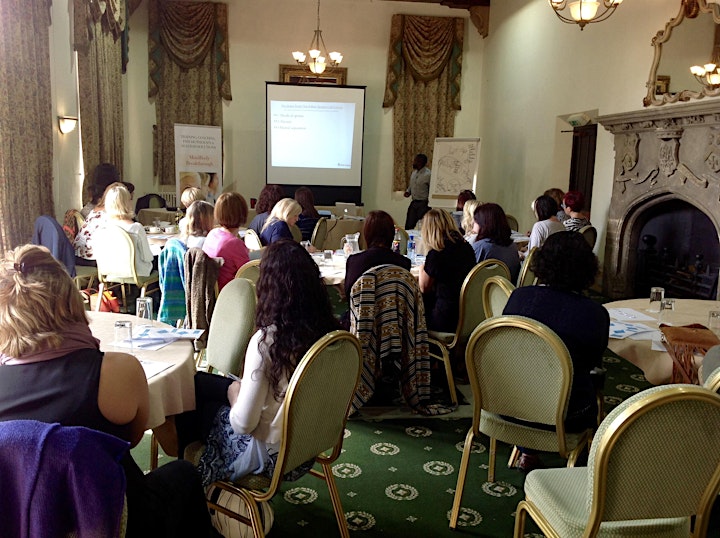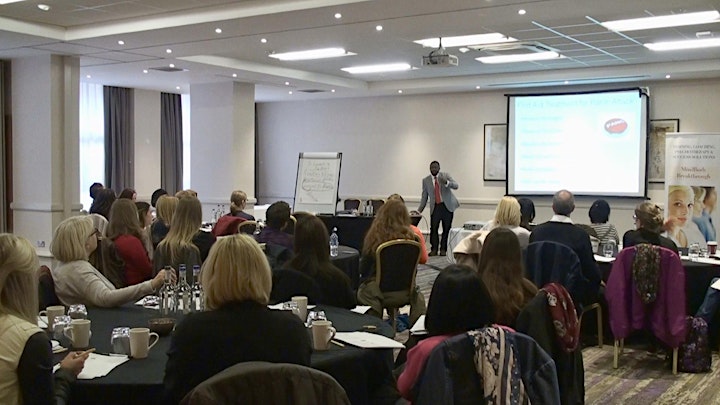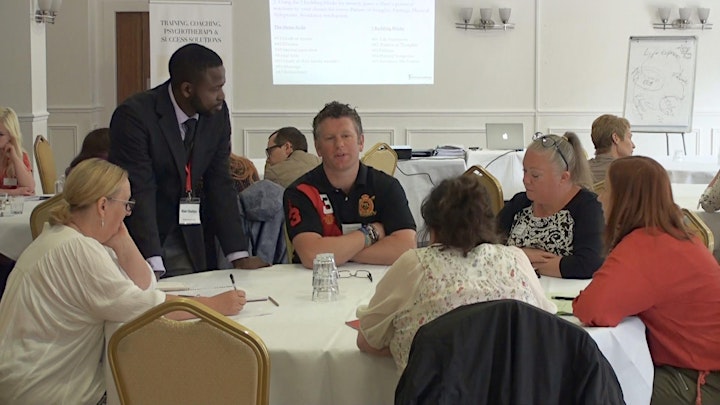 Terms and Conditions
Cancellation:
Cancellation charges are applied in all cases. We regret that this has to be done. All bookings involve administrative costs and it is difficult to fill vacant spaces as a result of late cancellations.
Cancellation charges are applied based on when the written cancellation notice is received. See the following refund rates:
Over 2 weeks' cancellation notice: Full refund

1-week cancellation notice: 50% refund

Less than 7 days cancellation notice: No refund unless in exceptional circumstances, for which a medical certificate may be requested.


Alternatively, a substitute delegate can be named at any time before the course. There will be no extra surcharge for making a substitution.
No refund will be payable for non-attendance or if no prior notice of cancellation is given.
The refund will be issued after the course.
Pictures/Videos:
For Live Events: Please be aware that from time to time the presentation may be photographed or filmed for educational, quality or promotional purposes (this happens occassionally). MindBody Breakthrough takes confidentiality very seriously and aims to use any films or photos that may be taken according to the strict terms and conditions on live events. For case study clips, permission will be sought from individuals involved before the clip of that matter is used.
Online Events: We may also record online webinars to allow participants to rewatch the training and for other online training purposes. Feedback given on online webinar by participants may be used for promotional purposes such as webiste display and promotional campaign.
Date and time
Location
Clayton Hotel Belfast
22 Ormeau Avenue
Belfast
BT2 8HS
United Kingdom
Refund policy
Contact the organiser to request a refund.
Eventbrite's fee is nonrefundable.