Belgian Salon: Europe's Destiny

Friday, November 29, 2013 from 5:30 PM to 8:30 PM (GMT)
Event Details
At what promises to be a highly charged discussion at the last "Salon" we curate with Belgian Ambassador Johan Verbeke in London, two of Europe's leading political philosophers will be in conversation - and most likely in conflict - over the destiny of the European project.
Philippe Van Parijs is professor at the Faculty of economic, social and political sciences of the Catholic University of Louvain (UCL), where he directs the Hoover Chair of economic and social ethics since its creation in 1991. He is also a Visiting Professor at Harvard University's Department of Philosophy since 2004 at at the KuLeuven's Higher Institute for Philosophy since 2006. He is a Fellow of the British Academy and a member of Belgium's Royal Academy of Sciences, Letters and Fine Arts and of the European Academy of Arts and Sciences. In 2001, he was awarded the Francqui Prize, Belgium's most generous scientific prize. In 2007, a post stamp was devoted to him within the framework of a series ("This is Belgium") honouring nine outstanding Belgian scholars. His books include Evolutionary Explanation in the Social Sciences (London & Totowa NJ 1981), Le Modèle économique et ses rivaux (Genève 1990), Qu'est-ce qu'une société juste? (Paris 1991), Arguing for Basic Income (London 1992, ed.), Marxism Recycled (Cambridge 1993), Real Freedom for All (Oxford 1995), Sauver la solidarité (Paris 1995), Refonder la solidarité (Paris 1996), Solidariteit voor de XXIste eeuw (Leuven 1997), Ethique économique et sociale (Paris 2000, with C. Arnsperger), What's Wrong with a Free Lunch? (Boston 2001), Hacia una concepcion de la justicia global (Medellín 2002), Cultural Diversity versus Economic Solidarity (Brussels 2004, ed.), L'Allocation universelle (Paris 2005, with Y. Vanderborght), Just Democracy. The Rawls-Machiavelli Programme (Colchester, forthcoming in May 2011) and Linguistic Justice for Europe and for the World (Oxford, forthcoming in August 2011).

Richard Bellamy joined UCL in October 2005 as the first Professor of Political Science, founding Head of the new Department and Director of the School of Public Policy. He was educated at the University of Cambridge and the European University Institute at Florence. After three years as a Post-Doctoral Research Fellow at Nuffield College, Oxford he went on to lectureships at Cambridge and Edinburgh and then to Chairs at the Universities of East Anglia, Reading and Essex. He has held Visiting Fellowships at Nuffield College, Oxford; the EUI in Florence and Australia National University (ANU). He was Academic Director of the European Consortium for Political Research (ECPR) from 2002-2006 and was elected a Fellow of the Royal Society of Arts (FRSA) in 2002 and a member of the Academy of Social Sciences (AcSS) in 2008. Richard is the Founding Chair of the Britain and Ireland Association of Political Thought. Richard's main research interests are in European Social and Political Theory post-1750, Contemporary Analytical Legal and Political Philosophy, Public Ethics, and the application of normative theory to the understanding of citizenship, democracy and constitutionalism in modern societies. He has been a leading figure in the normative study of the European Union and directed a number of prominent ESRC and European Commission research projects in this area. He has written 7 monographs to date, edited or co-edited a further 20 volumes and is the author of over a 100 journal articles and book chapters. 
Belgian Europe Salons
This event, co-organised by the Belgian Embassy in London and the European Institute of University College London, is the last in our joint series of Belgian Salons on the topic of Europe, before the Ambassadors moves to his new posting in Washington.
Organizer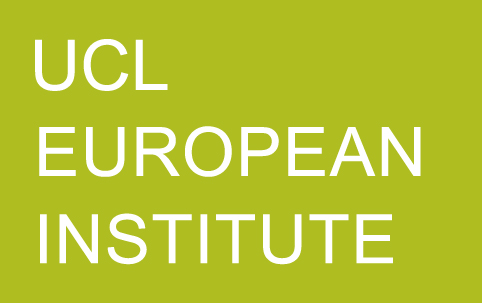 UCL European Institute is the new hub for research, collaboration and information on Europe and the European Union at University College London.
See more at: www.ucl.ac.uk/european-institute