Description
Heffers Bookshop and the Cambridge Union Society are pleased to present: Belonging: The Story of the Jews with Simon Schama.
The Jewish story is a history that is about, and for, all of us. And in our own time of anxious arrivals and enforced departures, the Jews' search for a home is more startlingly resonant than ever.
Join renowned author, art historian, journalist and presenter Professor Simon Schama as he talks to journalist and BBC arts presenter Tom Sutcliffe about his new book Belonging: The Story of the Jews 1492-1900, the second chronicle in a magnificent cultural history of the Jews, which spans centuries and continents, navigates miracles and massacres, harmony and tolerance to bring us to the brink of the twentieth century.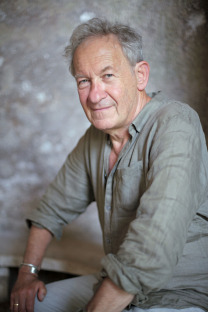 Belonging: The Story of the Jews 1492-1900 will be available to purchase at the event and Simon will be signing copies after the talk. If you are unable to attend but would like to request a signed copy please send an email via the 'contact' button on this page.

Tickets for the evening are £8 in advance (£10 on the door) and can be purchased through this page, by calling 01223 463200 or in person at Heffers bookshop. Please note tickets are transferable but not refundable.
Like this event? See our full programme here.