Description
A weekend retreat led by Ian and Gail Adams of the
Beloved Life
centre for the spiritual life:
spiritual practices reshaping us, reshaping the world.
Our desire to help shape a better world has to be rooted in our inner life. The inner path shapes the outer journey. And when the inner path and outer journey come into alignment wonderful things may begin to happen!
This weekend retreat will be an opportunity to rediscover your deep inner sense of belonging, of peace and of purpose. And then to explore how you might bring your goodness to the world.
There will be a spacious mix of teaching, conversation, stillness and contemplative practice, drawing on insights around human becoming, on the gift of the beautiful landscape of Boars Hill, and on the Wisdom Teachings of Jesus.
Everything is of course optional. There will be opportunities for art and photography, participation in body prayer, observation of nature and learning from the wisdom of the earth in springtime. Early each morning there will be space for your own yoga or stillness practice.
The setting is the beautiful Carmelite Priory at Boars Hill - in fields and woodlands on a hill near Oxford - and home to a monastic community of Carmelite friars.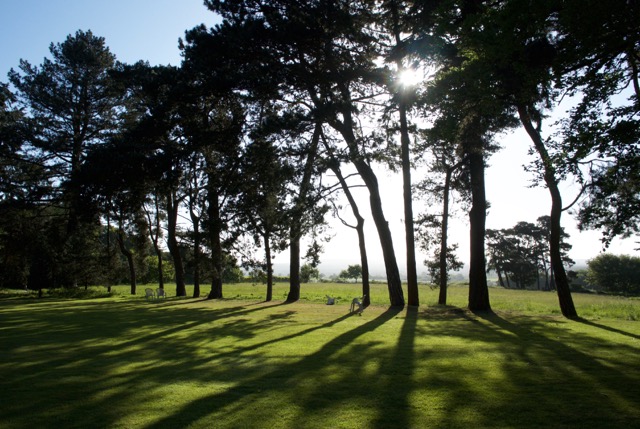 Gail Adams
is a spirituality mentor and life-coach working with insights from thinkers and practitioners in human possibility and becoming. She is passionate about enabling people to shape a life with stillness at the centre.
Ian Adams is a poet, photographer, writer and artist working with themes of spirituality, culture and human-being within the natural world. Ian is the creator of the daily Morning Bell, co-director of the StillPoint project, and author of Cave Refectory Road, Running Over Rocks and Unfurling:poems (all on Canterbury Press.)
The price includes accommodation and all meals. Accommodation is in single (£245 pp) and twin (£225 pp) rooms. If you are booking a twin room place you can do this with a friend, or if you are coming on your own you will be allocated a room with another person of the same sex.
There are also a small number of places available for people who live locally or who wish to arrange their own accommodation nearby (this £205 pp ticket includes all meals and all sessions).
To book you are being asked to pay a non-refundable deposit of £50. The balance will then be due 4 weeks before the date of the retreat.
When you book please let us know if you have any special dietary requirements.
We'll look forward to seeing you at the Priory!