One hour, up to 5 charities with a problem to solve. We work together ask a group to set you on your journey towards a solution.
About this event
A problem shared, is a problem halved.
This monthly pay what you can event has been created to help charity professionals set off on a journey to solve digital problems. It may be exploring how to explain things to trustees; or maybe a you are struggling to solve problems caused by the pandemic - how do we reach our vulnerable service users when we can't work in the way we used to. Not all problems are digital, and not all have digital solutions. Most, however, can be explored through the methods used in developing new digital solutions.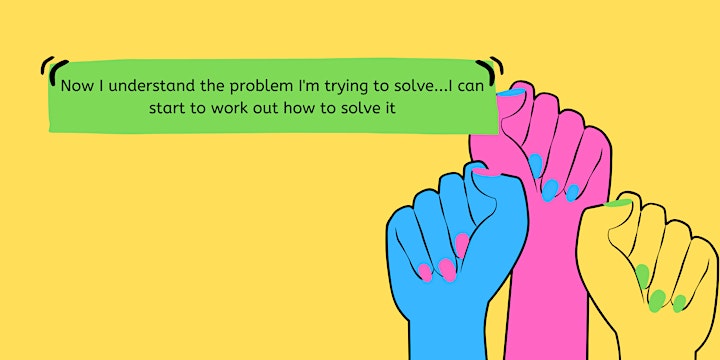 What happens at the event?
Submit your problem in advance - this can really help Bobi prep to help with the really tough problems that you might have.
We break the ice and introduce ourselves
Each person attending the event gets at least 10 minutes (if all 5 of you join the call) to explain your problem and get help from the group
Any questions? Email Bobi on bobi@bobirobson.digital
Organiser of BeMoreDigital Power Hour
Bobi is a user focused digital consultant and founder of Be More Digital with 10 years' experience of digital communications and strategy in the third sector.
"I've worked both 'in-house' and as a consultant at charities across the country. From my first role in the sector as a Digital Communications Officer at Combat Stress to later roles leading teams through strategy change, product development, and service design.
I am passionate about digital and the opportunities it offers. Working with organisations across the third sector, I am a member of the Digital Advisory Board for Target Ovarian Cancer as well as an organising member of Open Charity, a regular event that brings charities and partners together to discuss, debate and learn from the current challenges in the sector."