Description
WHAT IS IT
BeMyApp Mobile Olympics is a three-day mobile app hackathon which brings together the most creative developers, designers, marketers and ideas people to collaborate on building a working mobile app prototype. Whatever your background, you can use the weekend to:
get a team around your app idea, build the prototype, and receive instant feedback on the project from a panel of seasoned judges and your peers,

discover, try out, and test amazing app development tools and APIs,

meet fantastic people across various disciplines with whom you could start a venture,

have a great time learning new skills at breakneck speed,

get involved and enhance your chances of winning a great prize(s),

gain global media coverage for your prototype and team.
WHAT HAPPENS OVER THE WEEKEND?
Registered idea generators (from any background) are given 1 minute to pitch an app concept on Friday evening to an audience filled with fellow idea generators, developers, designers and marketing gurus.
There's a flurry of activity as the idea generators look to form teams around their app idea. At the end of all the networking and bargaining, we announce the ideas that will be made into working prototypes and the development begins!
Teams work throughout the weekend, with a big chunk taking place on Saturday, to build working mobile app prototypes which they present to a panel of judges on Sunday evening. A big basket of fantastic prizes are then given out for the best and most creative apps, which will help the most successful teams take their apps to market.
But it doesn't stop there! This year, BeMyApp is taking place in 6 cities over the same weekend. The very best apps from London, New York, San Francisco, Dallas, Berlin and Paris, will be judged in a second competition to find the Best Global App. The winner gains worldwide recognition, media coverage and a diverse user base - all this in less than 72 hours!
ORGANIZATION OF THE WEEKEND
Friday

6pm - Doors open and networking
7pm - Presentations
8pm - Teams form & the competition begins
10pm - Venue shuts down for the night

Saturday


10am - Doors open and the hackathon continues
1pm - Lunch
2pm - Teams continue hacking!
5pm - Video checkpoints
10pm - Venue shuts down for the night
Sunday

10am - Doors open and teams continue hacking
1pm - Lunch
2pm - The final stretch!
5pm - Presentations
5:45pm - Judging

6pm - Winners announced, Best Local App is submitted into Best Global App running, and celebratory drinks!
Prizes for the winning teams will be announced soon!
CloudBees is all about Java in the Cloud - simplifying and accelerating Java application development and delivery. The CloudBees Platform delivers development and runtime services that let developers build, test and seamlessly deploy their applications to production in the cloud and management services that allow ongoing monitoring and maintenance. Developers can simplify and streamline the entire application process, accelerate deployment and minimizes application life cycle costs by eliminating provisioning, system maintenance, application infrastructure and transition to a pay-for-what-you-use approach.
Before the event, check out CloudBees custom BeMyApp Link with Instructions / Details:

Mashery: Log-in to our open data commons of 50+ RESTful APIs, including Guardian, ASOS, Expedia, New York Times, Klout, Rotten Tomatoes, and more. Build better apps with the Mashery API Network: developer.mashery.com/apis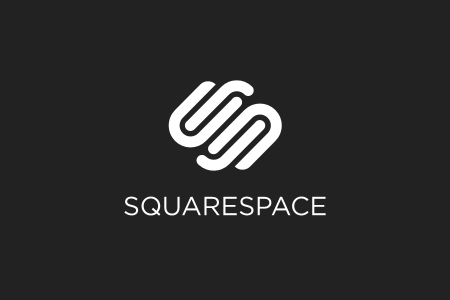 Squarespace are providing an in-kind prize to all 6 Best Local Apps. Details will be made available on Friday evening, 24-Feb.
OUR MEDIA PARTNERS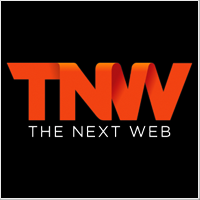 WANT TO JOIN IN BUT HAVE QUESTIONS? READ ON...
What do I need to be an idea generator?

You can be anyone with an app idea who wants to build a team and prototype. If you're a developer, come and find the designer and marketer for your project. If you're business minded, find developers and designers to bring your idea to life.
Can I work on an existing app idea?

Yes, you can work on an app idea that you, and even your business has already researched. However, you cannot pitch an idea that you've already started coding. The weekend is all about building the all-important prototype (from scratch).
What platforms can I develop for?

Any! Whether it's an iOS, Android, HTML5 or Windows Phone 7 app, we're there to support you in building it!
Do I need to have a certain level of experience to get involved?

No, the hackathon is about learning, as well as applying your skills, so you should get involved no matter how experienced or unexperienced you are.
What's expected of me over the weekend?

You'll get the most out of the weekend by joining a team and building a working prototype of your app over the weekend. We'll have plenty of mentors, both technical and business oriented, who can help you figure out how to use new tools and APIs, as well as help you evaluate how attractive and sticky your app is likely to be.
What should I bring?

Your enthusiasm, your portable computer, the mobile device you're building for, a friend, and your camera to immortalize the making of your application!
What is the judging criteria?
Apps are judged on: Usability, Innovation, Business Potential, and Execution.
Who owns the apps created?

The apps are owned solely by their creators – we'll provide you with some terms which you can use so your team knows where they all stand. Do note that we do not get involved legally so it is important that you discuss this with your team before you start on the prototype so everyone is clear on ownership.
SPONSORSHIP OPPORTUNITIES
If you'd like to support the mobile app development community over the BeMyApp Mobile Olympics hackathon weekend please get in touch with yuliya@techmeetups.com
Organizer of BeMyApp Mobile App Olympics: 48hr hackathon with TechMeetupsNYSA
TechMeetups.com is a Global cluster existing 10 years, with 22 interconnected communities, 80 organized job fairs, 1200+ hiring companies and 65,000+ startups, students and graduates, professionals, coders, salespeople, financiers, marketers & developers across the world.
We have events and communities all over the world: London, Berlin, Amsterdam, Barcelona, Paris, Lisbon, Stockholm, Madrid, Copenhagen, Hamburg, Munich, Dublin, Bern, Zurich, Stuttgart, Frankfurt, New York and so on.
We help companies through Events like Meetups, Job Seekers Night, Drinks & Demo, Pitch night, recruITech, Workshops, Hackathons, Job Fairs, Developers Speed Dating and so on.
Employers, hiring managers, career consultants, startups, non-profit organizations, and community organizations come together to provide resources, connections, and job opportunities to candidates looking for opportunities in IT, Marketing or Sales.
Alexandra
Global Manager
alexandra@techmeetups.com
Techmeetups.com & Techstartupjobs.com