Description
The DBA Annual Survey report explained
Understanding what your competitors are doing helps you ensure your offer is in line with the industry standard.
Working in a design business can be all-consuming at times, and it can be difficult to find time to break out of your agency bubble and tune into the wider industry. But remember there's strength in numbers – as an industry you can learn from each other and grow your businesses together.
Prepare your business by arming yourself with the industry data to benchmark yourself against. Understanding where your business sits within the industry in terms of fees and salaries will help you to plan for the year ahead.
Keep your finger on the pulse and join Kingston Smith's Esther Carder at this exclusive member-only DBA breakfast. We'll guide you through the headline results from this year's DBA Annual Survey report, and explain the key insights from the data which you can use to strengthen your position in the industry. 
This breakfast will cover: 
The topline findings from the DBA Annual Survey report, which analyses data from DBA member design businesses.
Current levels of design agency fees, salaries and staff benefits.
The latest data on rewarding staff performance through bonuses.
 You'll leave with: 
Up-to-date knowledge to benchmark your business with fellow DBA member organisations.
The latest data on agency fees to help support you in conversations with your clients.
Fresh insights from the DBA analysis.
Confidence from discussions with other DBA members on the findings.
Join us to benchmark your business against the industry. Return to your office enlightened and equipped with the data you need for the year ahead.
Speaker
Esther Carder, Partner, Kingston Smith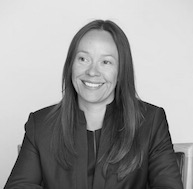 Esther has 20 years' experience working with owner-managed businesses and has been a partner specialising in the media and marketing services industry for 13 years, an area she is passionate about. She describes the sector as not only interesting, but motivating because of the energetic and entrepreneurial people it attracts.
Esther has responsibility for a portfolio of clients in the marketing services sector. As well as advising on routine areas of compliance such as audit and tax, she also advises regularly on specialist areas, including employee incentive schemes and valuations. She also works closely alongside M&A transactions, advising on pre-sale grooming and tax planning, company restructures and due diligence.
Esther speaks regularly at seminars and is widely quoted in trade press. She is also involved with the scrutiny of the submissions to the annual PR Week Top 150 and Design Week Top 100.
Additional information
DBA member breakfast events sponsor:
DBA Annual Survey Report 2016 sponsor:

Prices include VAT.
When booking please provide the name of the person who will be attending the event - we will use this for their delegate badge and materials.
This event is only open to DBA members.
All DBA events and training courses are subject to standard terms and conditions which can be read in full here.

If you have any queries please email us at bookings@dba.org.uk or call 020 7251 9229.
Event image: © Dreamstime