Description
Success doesn't happen by accident.
The glamorous end- product seen in the public and across social media is a result of a journey of numerous sacrifices, self-discipline and hard work. According to latest research, close knit women business networks are vital for us ladies on the journey of achieving our goals. International Womens' Day marks the start of 'Beneath the Surface' series. Krisztina Tardos( The Merit Club), Indre Butkeviciute(Lily Advisory), Siobhan Kangataran(ToGetHer Further) and Tzvete Doncheva(Spacemize) come together to debunk the myths of success. Each 'Beneath the Surface' will meet you with an established lady in a different industry- join us for the pilot series to find out more about who we are.
WHAT TO EXPECT?
What to expect:
Four inspirational women with their own female-focused communities, come together to share their journey as foreigners who made London home- career change (from corporate to startup) and personal growth en-route to following their dreams.
What was your goal moving to London?
What is our 'Beneath the Surface'?
For our first panel, we share our own journey as foreigners who made London our home- the good, the bad and the ugly en-route to following our dreams.
We will share tips on:
1)How to find your network and the importance of support groups
2)Expectations vs Reality moving to London
3)How long does it take to make London your home?
4)Courage, perseverance, hard work? The secret to achieving a long-lasting goal
5)Our most challenging moment to date and how we overcame it
6)How to maintain a healthy work-life balance and set up a business
ABOUT US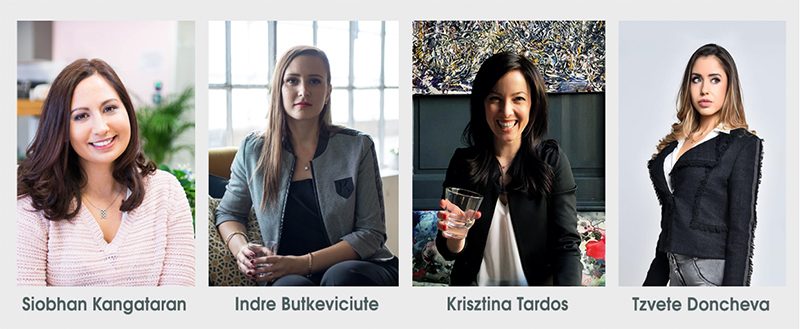 Krisztina Tardos
Founder of The Merit Club
Krisztina started her career in Fashion, studying Haute Couture fashion design in a small private school, later gaining a degree in Fashion Business from London College of Fashion while working for a large corporation in London in the Jewellery Buying sector at the same time.
Having left the corporate world to seek 'to make a difference', she started working for Lucy Choi, the Niece of legendary Jimmy Choo, on the brand expansion side of her business.
It was during this time of her life that the concept, which was bubbling away for years, finally came to life. Krisztina launched her successful, online members club for women, The Merit Club 18 months later.
The Merit Club is a women-only space to meet like-minded individuals and explore the luxurious experiences London has to offer for a fraction of the price.
All the hurdles Krisztina has faced and experiences of the past 10 years have shaped and contributed to the values The Merit Club stands for. Through the club, she aims to bring a little sparkle back into busy women's lives and offer them an outlet to connect and spend their well-earned, free time in luxurious surroundings.
You can find out more about The Merit club here http://www.themeritclub.com
Instagram: themeritclub_official
Indre Butkeviciute

Founder of Lily Advisory

Indre is a wealth coach with a background in wealth management.
After finishing her studies in Economics and Business at UCL in London, she started her career at Morgan Stanley Private Wealth Management. Indre spent almost 8 years with the firm covering High Net Worth and Ultra High Net Worth clients from Iceland and the Baltic States. At the end of 2013 Indre left Morgan Stanley to set up her own venture Centaurus Wealth Management. More than 5 years on, the venture has now changed its shape a few times facing various hurdles and has finally become Lily Advisory: a community and platform designed for women to provide them with the tools and knowledge to lead a financially sound and business savvy lifestyle. Her goal is to develop Lily Advisory into a platform that not only offers investment advice to women but also fosters an environment of idea and experience sharing. The long term plan for Lily Advisory is to educate women and young girls about the investment world, sharing Indre's own experience and passion.
In April 2016 Indre was elected as a board member of UAB FMI Orion Securities, which is the largest non-banking financial group in Lithuania. She served on the board for over a year sharing her expertise and knowledge and helping them with international business expansion.
In 2017 Indre was elected as chairwoman of the board at UAB FMI Myriad Capital and member of the board of 1 Asset Management. She continues to work with 1 Asset Management bringing her wealth management experience and expertise on board and helping the business grow successfully with gaining client traction as well as launches of new products.
In addition to her business ventures, Indre also runs a few different networking clubs in London and has been a frequent speaker at various investment-related events.
Indre lives in South East London with her husband. She is a keen traveller, food-lover and wine connoisseur.
Website: https://www.lilyadvisory.com/

Siobhan Kangataran
Founder of ToGetHer Further
Siobhán Kangataran is an author, a coach, and the founder of ToGetHer Further, where women help women to get further together. After studying law in Ireland, Siobhán found herself overwhelmed and overworked on an intense construction project in London, realising she had somehow forgotten to include happiness in her own definition of success. She gradually left her safe, secure, corporate job in order to follow her passion for helping women to be happier at work, and published her first book, Finding My Way, in February 2018, sharing her own journey to finding herself. Through ToGetHer Further, Siobhán empowers & supports women at all stages of their career journeys, facilitating a thriving online community, running regular events & workshops in London, and delivering a signature coaching programme, enabling women to find or create work that truly fulfils them. You can find out more about Siobhán and ToGetHer Further at https://togetherfurther.org.
Tzvete Doncheva
Head of Business Development at Spacemize
At age 24, Tzvete has transitioned in between two career sectors- media and proptech- developing ideas into products and creating a brand from scratch. After graduating from Queen Mary University of London in 2016, she joined the largest TV channel in her native Bulgaria BTV as a news reporter trainee. In solely three months time, she was offered a permanent role as the UK correspondent for the media group. She's covered the 2017 breaking news(in front of over 2m audience) and UK current affairs and lifestyle themes - self-shooting, directing and editing most of the footage - being on TV is not as glamorous as it looks! She has since used her solid background in media to launch Spacemize, growing it since idea stage. Spacemize is the new way for entrepreneurs and freelancers to work- offering users a 'hot desk' across some of London's leading hotels. An office solution that is flexible, cost-effective (from £99/month) and in a luxury setting- meet potential clients for your business and invest in growing it, rather than in an expensive coworking desk. She's gotten the startup featured across international publications such as Forbes and Euronews. She can share her experience on launching a company, developing a brand/ concept/events, building a network across sectors and tips on working remotely(speaker on 'Future of Work' at Connected World Summit 2018).

---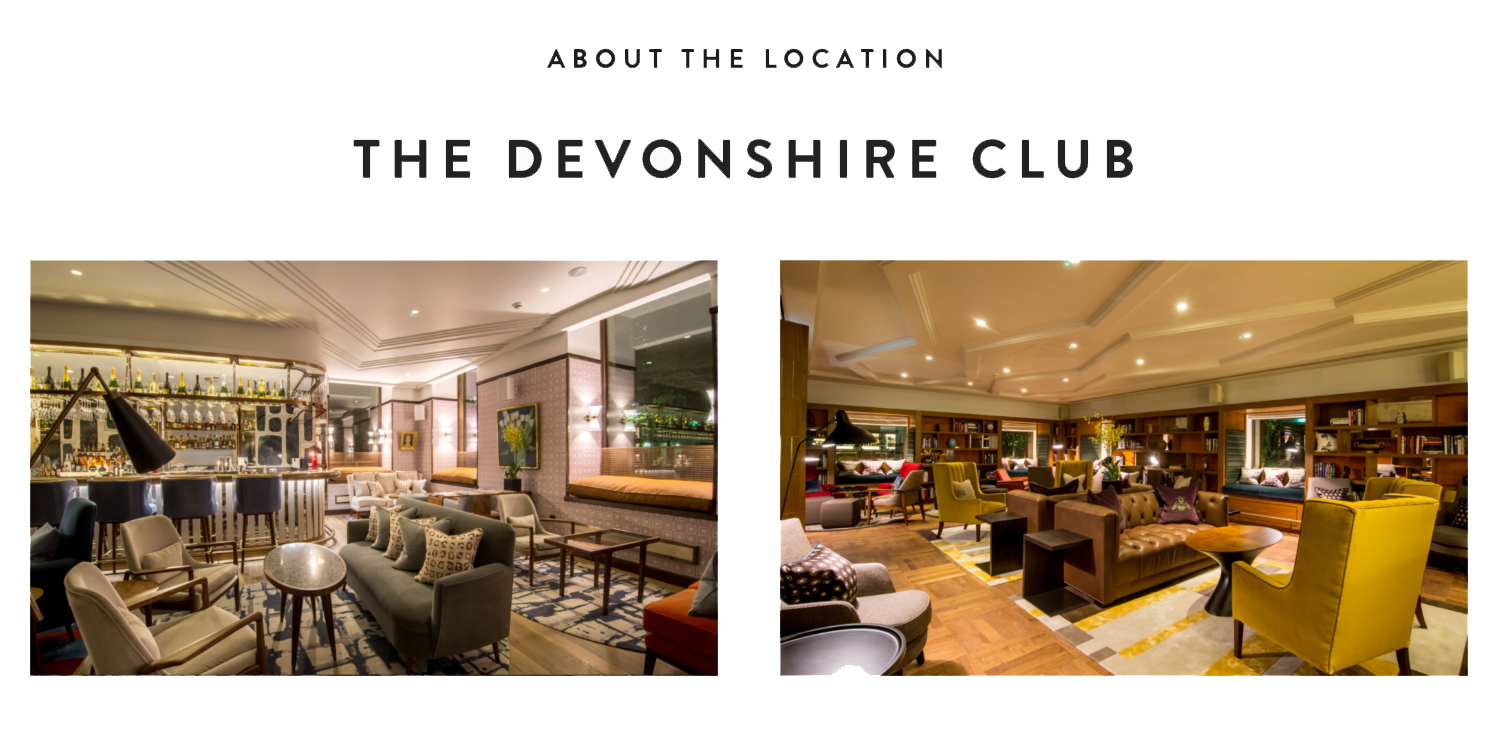 Located in the heart of The City, London's latest private members club features bars, lounges, a brasserie, gardens, wellness centre and 68 bedrooms.
Traditionally, City folk have had to cross London to enjoy the luxury of their favoured Mayfair and St James' haunts; Now Devonshire Club offers all the luxury and glamour of a West End private members' club combined with the style and panache of the East End.
The Club really is an elegant addition to London life. Find out more here


---
Date: Wednesday 13th March 2019
Event Schedule:
6.00pm Doors Open
6.00pm - 6.30pm Drinks Reception & Networking
6.30pm - 8.00pm Panel Discussion / Q&A
8.00pm - 8.30pm Interactive Session
8.30pm - 9.00pm Networking
Location: Devonshire Club
Investment: £15 / £25 including a glass of champagne on arrival + goody bag
Ladies only! Sorry gentlemen