Benefits of COLOUR THERAPY for People of Colour
Description
Do you lack energy, motivation and generally feel SAD during the winter months?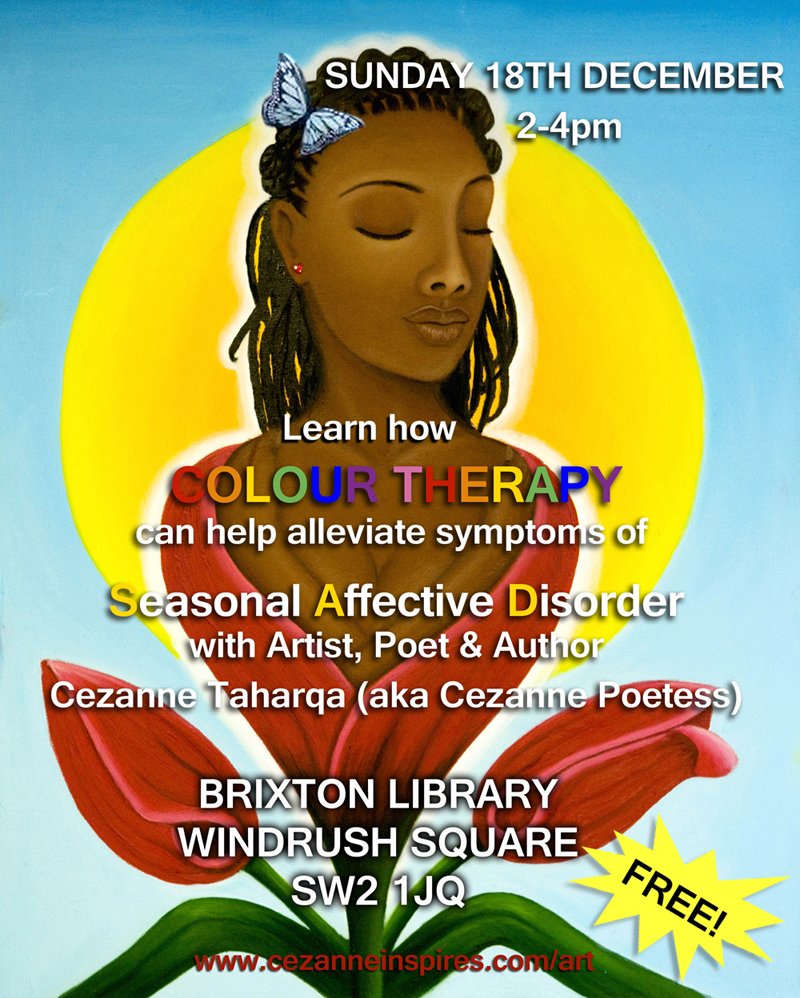 Come to this 2-hour workshop at Brixton Library where I will explain how COLOUR THERAPY can help alleviate symptoms of Seasonal Affective Disorder. I healed myself using the colours in my paintings, which led me to study the effects of colours on the mood and emotions. I have included my paintings in FULL COLOUR in my Self-help novel 'Journey of a Sister' and you'll be able to pick up a copy on the day for only £9.99, so you'll be healing yourself in more ways than one as you read!
Brixton library is a short walk from Brixton station; turn left when you exit the station, walk one block, cross the road, and Brixton Library is on Windrush Square, next the the Ritzy Cinema - see you there!
(The event is FREE, but you must order your ticket to secure your place.)