Description

HOSTED BY:

BENELUX TECHTOUR INVITES EMERGING COMPANIES
The Benelux Tech Tour is a matchmaking event for international investors and our most promising startups. The Benelux Tech Tour is the first regional Tech Tour event to incorporate the selection of Emerging companies. This provides a significant opportunity for the region's start-ups and early stage companies to gain visibility among the investment community and of course access to a potential pool of seed capital.
Our Benelux TechTour partners and ING, in particular, would like to allow a maximum amount of emerging companies to leverage this occasion, by opening up this first afternoon filled with hands-on keynotes & high-level networking. Join the 25 selected companies and make sure to be the next one on stage!
Program
12:15- 12:45Registration
12:45- 13:00 Welcome by ING & Startups.be - At Auditorium
Emmanuel Verhoosel (ING executive committee member responsible for commercial banking) and Karen Boers (Managing Director Startups.be)
13:00- 13:15 Keynote Speech by Peter Maynard (Microsoft)
Building a Successful Technology Company: Financing, Structure & Legal - At Auditorium
13:15- 13:45 Financing an emerging company with Banks - do's and don'ts ( Bart Eekhaut - ING)
13:45 - 14:15 Financing an emerging company with VC's - do's and don'ts (Jurgen Ingels- SmartFin Capital)
14:15- 14:45 How to structure an emerging company (Gergely Bacso - McKinsey )
14:45- 15:00 Legal do's and don'ts - (David Dessers - Cresco)
15:00- 15:15 Financial plan do's and don'ts - (Bert Kegels - BDO)
15:15 - 16.00 Networking Coffee with local exhibits - At Foyer
16.00 - 16.10 Benelux Tech Tour - Opening Keynote by Jurgen Ingels and Patrick Polak, Co-Presidents Benelux Tech Tour - At Auditorium
16.10 - 16.30 Keynote Speech by Omar Mohout (Sirris)
16:30 Emerging Company Fair - At Foyer
Discuss your business with our expert advisors from ING, Belgian VC's from the selection committee, McKinsey, Cresco & BDO, and many of the Startups.be partners
17:45 - 18.30 Networking Cocktail - At Foyer
18:30 - 18.45 Award Ceremony - At Foyer
SPEAKERS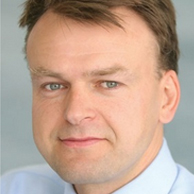 Emmanuel Verhoosel is member of the ING Belgium Executive Committee and Head of Commercial Banking BeLux. Emmanuel began his career with law firm Linklaters in 1992. He subsequently turned his focus to the financial sector, joining JPMorgan bank in 1994, in both Brussels and London offices. He went on to leave the company in 2008 after a career path which gave him the opportunity to work with various activities sectors within the business bank. His last assignment was Head of Real Estate Structured Finance for Continental Europe and Client Executive in the United Kingdom. At this point, he joined the ING Group as Head of Real Estate Finance Americas, Western Europe and Structured Products for ING UK. 2012 marked his return to Belgium where he took up the role of Head of Commercial Banking and Corporate Clients for Continental Western Europe within the Commercial Banking department of ING Belgium SA/nv, a department he has been headed from 1 November 2014.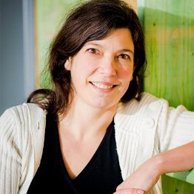 Karen Boers is co-founder and Managing Director of Startups.be and has a background in both HR strategy and Marketing & Communications. After heading the Marketing department of software innovation center iMinds for 8 years, the entrepreneurial vibe got to her as she wanted to help create maximum impact for the local most promising tech companies by leveraging existing efforts and networks but adding a new spin.
Peter Maynard is Senior Audience Marketing Manager at Microsoft. He brings 10 years marketing experience across a range of different markets in Europe. Peter is co-responsible for Technical Audience Engagement at Microsoft Belgium. He specifically manages breadth marketing engines to IT pros, students and startup audiences.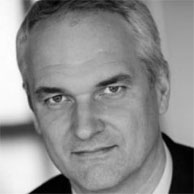 Jurgen Ingels is the inventor of the Clear2Pay platform and founded the company, together with Michel Akkermans. Before founding Clear2Pay, Jurgen worked as Senior Investment Manager with Dexia Ventures, the venture capital division of Dexia Bank, Belgium's largest commercial bank. He holds a degree in political and social sciences, and an MBA from the University of Antwerp. He also has a postgraduate degree in corporate finance.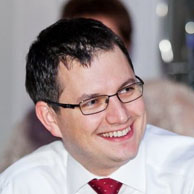 Gergely Bacso is Associate Principal at McKinsey & CO. He is a consultant focusing mainly on retail and digital banking, covering strategy, marketing&sales as well as IT topics. Furthermore, Gergely has experience in CAPEX optimization and business planning with mining companies.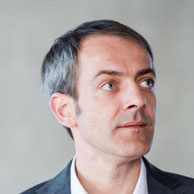 David Dessers is an experienced business lawyer with a strong focus on the technology sector. Prior to being managing partner at Cresco, David was partner of Ambos NBGO Advocaten (2010-2014), and founding partner of Consilio Partners (2007-2009), an advisory firm specialized in assisting small and large companies in setting up their (family) governance and control structures.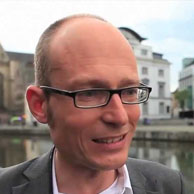 Bert Kegels is an audit partner at BDO since October 2008. After serving as audit director at PwC since 2001, Bert has ample experience in serving complex clients working in turbulent environments, both on audit and advisory assignments. His current clients mainly relate to Belgian multinational companies as well as local subsidiaries of BDO network clients. Bert was the PwC Belgium Telecoms Information Communication Entertainment ("TICE") director, responsible for TICE knowledge management and training and has participated in the 2006 Benelux TechTour initiative.
BENELUX TECH TOUR - MADE POSSIBLE BY: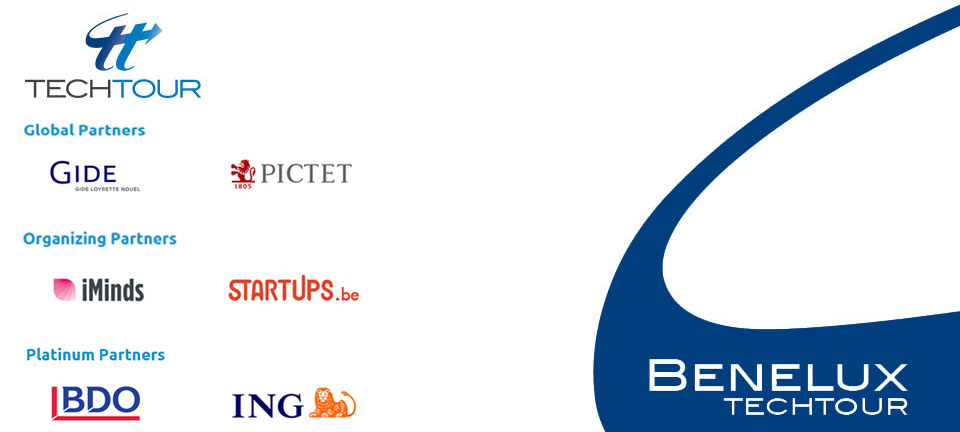 Organiser of Benelux Tech Tour