Description
Kinetika is delighted to invite everyone to a presentation on Bengali Crafts at the Kinetika studio by Nandita Palchoudhuri on 19 Sept 5-6.30pm. Nandita will cover the range of artisan skill in the region and look at potential collaborations in the UK.
Nandita Palchoudhuri is a social entrepreneur curating and consulting internationally, in the field of Indian Folk Art Craft and Performance Practices.
Please arrive at 4.45pm for a 5pm start.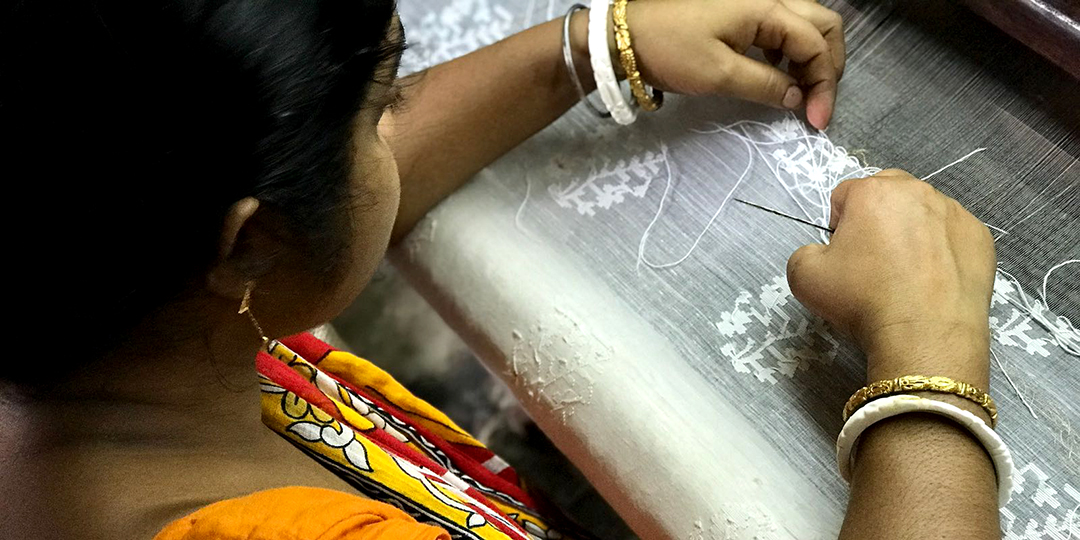 Travel
Train
The nearest train station is Purfleet, which is about a 15 min walk from the studio. (There is no taxi rank at the station.)
Parking
There is free parking at High House Production Park - best to enter the site from A1090/Purfleet Bypass (look for the CarpetRight warehouse) and either park in front of the Artists Studio or on any of the other car parks on site.
Use post code RM19 1AS for sat nav, but use with caution becuse older software can be unreliable and direct people to the nearby housing estate instead.