Event Information
Location
Benjamin Franklin House
36 Craven Street
London
WC2N 5NF
United Kingdom
Description
Sorry, this Event is now fully-booked. Please place your name on the wait list in case of cancellations.
Author Talk and Tour presented by London Historians and Benjamin Franklin House.
Benjamin Franklin lived in London twice. As a teenager in the mid-1720s, he learned the printing trade near Smithfield, sold an asbestos purse to Sir Hans Sloane and just failed to meet his hero, Sir Isaac Newton. Having made his fortune back in America as a printer and publisher, he achieved worldwide fame as an experimental scientist and won the 18th century equivalent of the Nobel Prize. When Franklin returned to London in 1757, he did so officially as a Representative of the Assembly of Pennsylvania, but he was treated as a celebrity and the most famous American of his day. With just a short break, he stayed in London right up to 1775. For all that time he lived in rented accommodation in Craven Street, a terraced early-Georgian structure which is now the Grade 1-listed Benjamin Franklin House, the world's only surviving Franklin home. Following extensive restoration, it has been open to the public as a museum and education centre for exactly ten years.
Franklin, for four fifths of his long life, was an ardent British royalist with dreams of a Great British empire of North America. During his time in London he dined with Kings and Prime Ministers, as well as mixing with the leading scientists, philosophers and engineers of the day. Franklin also travelled extensively to Ireland, Scotland, France and around England, befriending, among others, Joseph Priestley, Matthew Boulton, David Hume and Erasmus Darwin. But as Britain and her American Colonies veered towards war, Franklin was viewed as a bitter enemy by Lord North's government, all the more so for his close links with the British opposition in Parliament. In March 1775 he was forced to flee by ship. It was only then that he became Britain's most implacable foe.
This event comprises a tour of Benjamin Franklin House and a talk by George Goodwin, historian and author of the newly published book, Benjamin Franklin in London: The British Life of America's Founding Father.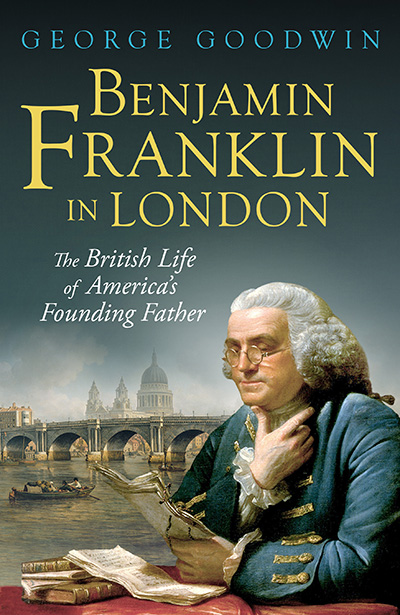 Welcome glass of wine is included. Signed copies of Mr Goodwin's book will be available.
This event is hosted by London Historians in partnership with Benjamin Franklin House.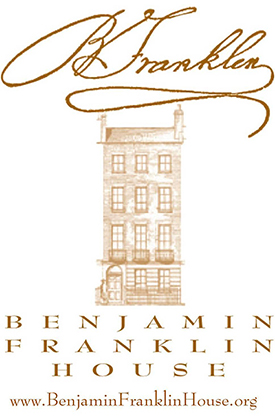 Date and time
Location
Benjamin Franklin House
36 Craven Street
London
WC2N 5NF
United Kingdom