The life of Benjamin Haydon, the controversial Plymouth-born painter who specialised in grand historical pictures and met a gruesome death.
About this event
Born in Plymouth, Benjamin Haydon (1786–1846) was a painter who specialised in grand historical pictures.
Although Haydon sold works to Kings and Prime Ministers, his commercial success was damaged by his dealings with patrons, acrimonious relations with the art establishment and the enormous scale of his preferred work.
He was friends with Romantic poets John Keats and William Wordsworth, lambasted by writer Charles Dickens and dogged by financial problems throughout his adult life.
Haydon, who died a gruesome death when committing suicide in 1846, has continued to fascinate since his early demise.
Stage and screen representations include Leonard Rossiter playing Haydon in a West End play in 1977, and Martin Savage portraying the artist in the 2014 film, Mr. Turner.
The lecture is given by Owen Ryles, Chief Executive of the Plymouth Athenaeum, an organisation of which Haydon was an early member.
Owen is a Fellow of the Royal Society of Arts and an alumnus of Plymouth College of Art.
His previous talks include "Plastic Piet: Mondrian's life in shapes" and "Charles Hamilton Smith: Writer, Illustrator, Solider, Spy".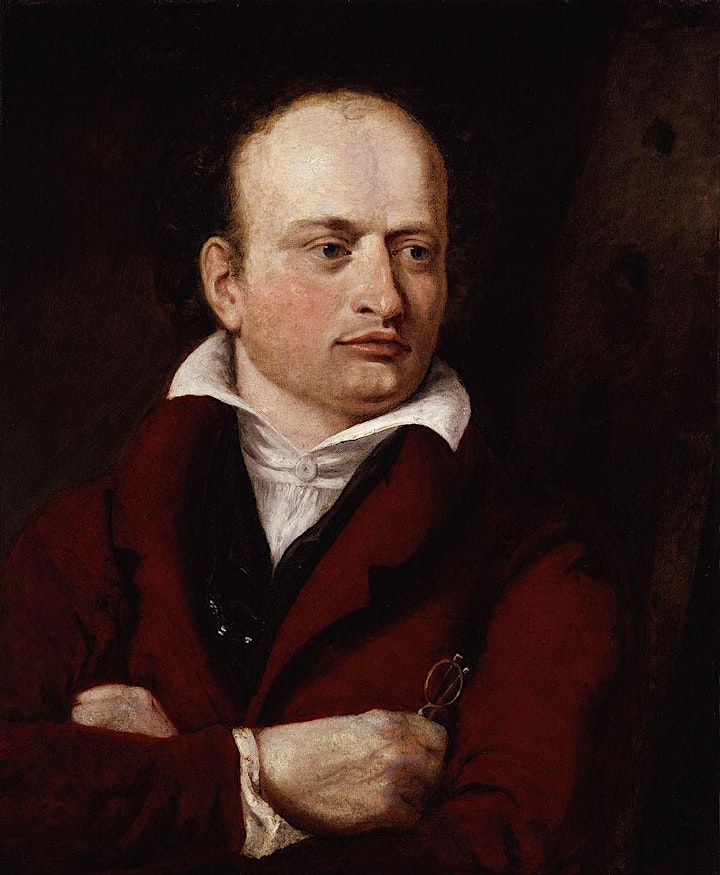 Benjamin Haydon (1786–1846)
Organiser of Benjamin Haydon: A Life in Pictures
The Plymouth Athenaeum, located in Plymouth, England, is a charitable society dedicated to the promotion of learning in the fields of science, technology, literature and art.
The Athenaeum building, located at Derry's Cross in Plymouth City Centre, includes a 340-seat auditorium, lecture room, lounge, meeting rooms and a local interest library.
Founded on 17 October 1812 as the Plymouth Institute, it was soon renamed the Plymouth Institution. The first meetings took place in Catherine Street and later Frankfort Street Art Gallery.
Architect and founding member of the Institution John Foulston (1772 – 30 December 1841), who had won a competition to design the Royal Hotel and Theatre group of buildings, designed the building that would become the permanent home of the organisation. The foundation stone of 'The Athenaeum', which had a Greek Doric-style facade, was laid on 1 May 1818.
The Devon and Cornwall Natural History Society, formed in 1838, amalgamated with the Plymouth Institution in 1851. The Mechanics' Institute in Princes Street closed in 1899 and a merger with the Plymouth Institution took place.
Foulston's original 'Athenaeum' was destroyed during the Blitz in 1941, resulting in the loss of the Insititution's library, art and museum collections.
The Institution was renamed The Plymouth Athenaeum when it moved into its present building on 1 June 1961, which is located on almost the exact location of its pre-Blitz home.