Brunel Writers Series and the Hillingdon Literary Festival presents...
About this Event
In this heart-stopping adventure, Benjamin Zephaniah shows us what it was like to be a child of the Windrush generation.
Leonard is shocked when he arrives with his mother in the port of Southampton. His father is a stranger to him, it's cold and even the Jamaican food doesn't taste the same as it did back home in Maroon Town. But his parents have brought him here to try to make a better life, so Leonard does his best not to complain, to make new friends, to do well at school - even when people hurt him with their words and with their fists.
How can a boy so far from home learn to enjoy his new life when so many things count against him?
Professor Benjamin Zephaniah will be discussing his new YA novel, Windrush Child, in this special edition of the Brunel Writers Series. Free and open to all, we hope you'll come along and join the conversation.
Hosted by Professor William Leahy - Vice Provost for Students, Staff and Civic Engagement at Brunel University London.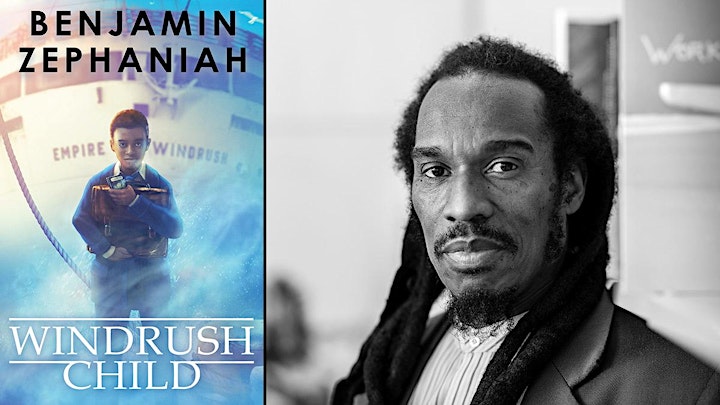 Benjamin Zephaniah
Professor Benjamin Zephaniah was one of the pioneers of the performance poetry 'scene' in Britain. He was part of the 'school' known as the 'Dub Poets', these were poets that work alongside reggae music. He has spent most of his life performing around the world in schools, universities, concert halls, and in public spaces.
His poetry is noted for mixing serious issues with humour, and being accessible to a wide range of people. He is able to perform in children's nurseries or political rallies, and his strongest area of interest is looking at how poetry works in performance and its relationship to music.
He has also written novels for young adults, and plays for radio and stage. Although his music is rooted in reggae, his recordings now have many influences including, Jazz, Hip Hop, and Dubstep. He contributes to many radio programmes and has presented documentaries on radio and television concerning literature, culture, race and politics.
A Professor of Creative Writing at Brunel University London, Benjamin has also been writer in residence at Keats House (London), Memphis State University, Ohio State University, and also worked at Shanghai Tongji University, The Women's University Seoul, Pyongyang University North Korea, University of Witwatersrand Johannesburg, and visiting professor at De Montfort University. He has also worked with The University of Birmingham and The Open University encouraging young people to take up higher education.
His recent releases include a music album called Revolutionary Minds, and his autobiography, The Life and Rhymes of Benjamin Zephaniah, which was shortlisted for both the National Book Awards and the Costa Book Award.