Bereavement Awareness Training for Doctors: Maintaining wellbeing in working with loss, death and grief
About this Event
A number of factors can affect the mental health and wellbeing of doctors, and Covid-19 has compounded these issues. We're delighted to have been funded by #BMAGiving to deliver webinars for doctors to help develop coping strategies during this difficult time.
This webinar will cover:
• Aspects of work that compromise your wellbeing
• Factors increasing the risk of mental health problems in doctors
• The impact of Covid-19, both personally and professionally
• Signs of stress and its consequences for you, your relationships, your colleagues, and the quality of your work
• The dual process model of coping with bereavement
• Burnout: signs and contributory factors
• Barriers to seeking help
• Strategies to build and maintain resilience
• What helps: Developing a culture of care
Learning Outcomes:
• Greater awareness in recognising the impact of working in the face of loss, grief and bereavement on you as a professional
• An ability to acknowledge what you have experienced, and what that has meant for you both personally and professionally
• The development of strategies to build your resilience
Who should attend?
All doctors and trainees whose roles involve exposure to issues of grief and bereavement.
Who is presenting?
Ann Chalmers, Chief Executive, Child Bereavement UK
Ann has worked with the charity since 1996 and became its Chief Executive in 2003. She holds a BACP Accredited Diploma in Psychotherapeutic Counselling and a University Accredited Diploma in Bereavement Counselling, and has been involved in multi-disciplinary training of professionals in the area of loss and bereavement for over twenty years.
She is also a qualified Chartered Accountant. From 1995-2006 Ann was part of the Bereavement Care Team at Mayday Healthcare NHS Trust where her work involved counselling for both individuals and couples. She has also provided counselling for staff within the NHS and for children and young people within the voluntary sector.
Ann has contributed to a number of professional publications and books, and has lectured nationally and internationally for the charity. She represents Child Bereavement UK on a number of steering groups, bringing the families' perspective to projects and initiatives of national significance.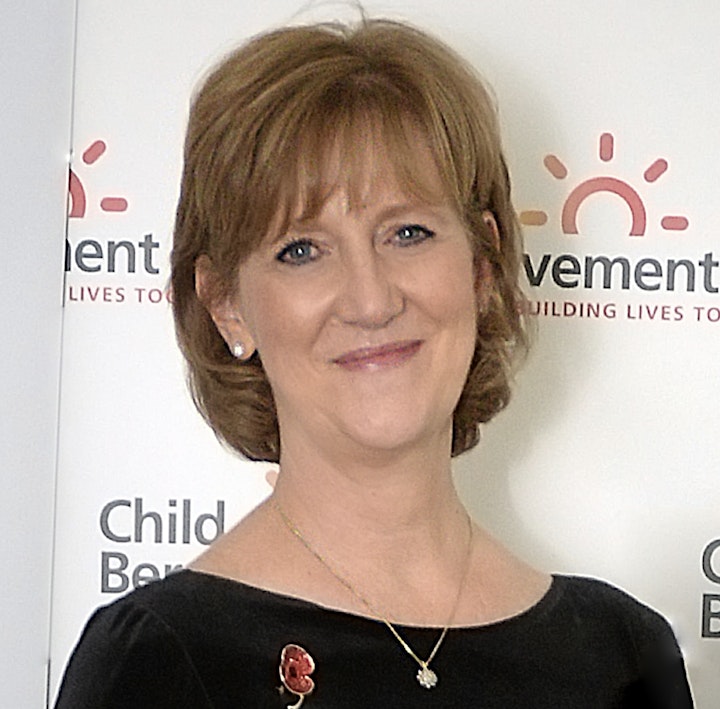 Find out more information about Child Bereavement UK's use of personal data as explained in our Privacy Policy.