Description
Welcome Employers and Job Seekers!
All HR & talent acquisition professionals are welcome to attend as exhibitors or register with the HR & Recruitment Professionals Pass.
TechMeetups.com 9 years . 22 cities . 75 job fairs . 1100+ hiring companies . 65 000+ job seekers
TechMeetups is a Global cluster of 22 interconnected communities with 65,000+ startups, students and graduates, professionals, coders, salespeople, financiers, marketers & developers across the world. We have communities all over the world: London, Berlin, Amsterdam, Barcelona, Paris, Lisbon, Stockholm, Madrid, Copenhagen, Hamburg, Munich, Dublin, Bern, Zurich, Stuttgart, Frankfurt, New York and so on.
We help companies through Events like Meetups, Job seekers night, Drinks & Demo, Pitch night, recruITech, Workshops, Hackathons, Job Fairs http://techmeetups.com/events
When great people and great companies come together, amazing potential can be realized.
Whether you are looking for a job or recruiting, Tech Job Fair is the place to be! The speed dating event for recruiting! Come to meet employers, ask questions, and make connections.
Students, alumni, job seekers looking for a career in technology, marketing or sales, are encouraged to attend.
A chance for job seekers to talk to companies that are hiring in person. If you've had enough of submitting your CV online without the opportunity to make a lasting first impression, here's your chance to change your strategy and do a bit of networking.
Job seekers will have the opportunity to meet top employers and to speed interview for several positions during the event, meeting the people who actually make the hiring decisions.
Get your job seen and in a top tech community job site www.techstartupjobs.com
Become an exhibitor
Enjoy networking opportunities, launch a new product, collect feedback, source, hire and generate new leads.


If you have any questions and suggestions, please contact marketing@techmeetups.com
COMPANIES HIRING:

XAIN provides a Federated Learning platform, so your machine learning pipeline becomes automatically compliant in privacy regulations. No more anonymization needed no more risks of data consolidation.

Axel Springer offers its readers critical information and advice as well as good entertainment. With a contribution to the strengthening of freedom and our journalistic offerings democracy.
Axel Springer bietet seinen Lesern wichtige Informationen und Ratschläge sowie gute Unterhaltung. Mit einem Beitrag zur Stärkung der Freiheit und unseres journalistischen Angebots Demokratie.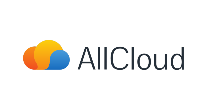 AllCloud is a global professional services company providing organizations with the tools for cloud enablement and transformation. Through a unique combination of expertise and agility, AllCloud accelerates cloud innovation and helps organizations fully unlock the value received from cloud technology.

CleverShuttle offers efficient and sustainable door-to-door mobility. A pioneer in on-demand RidePooling, a special form of RideSharing, CleverShuttle uses its trademark algorithm to pool customers whose itineraries are similar or overlap.

Kolibri Games – is a young and vibrant games company based in Berlin. Our grand vision is to be the most player-centric games company in the world. Our mobile games "Idle Miner Tycoon"​ and "Idle Factory Tycoon" have reached millions of players around the world today resulting in over 50 million downloads for "Idle Miner Tycoon".
Homestory AG that´s how you get your mortgage today. Calculate the financing of the dream house conveniently anytime and anywhere you like and get a reliable statement on the mortgage without giving up (digital) advice – that´s what the HomeStory App stands for. HomeStory has already been successfully established in Austria and will start in Germany at short notice. The vision behind HomeStory does not end with successful financing. Making the right decisions for your own home - even before and after financing will be the focus.
Venue:

The Drivery is a perpetual motion machine that brings together futurists, makers, thinkers, and doers who are all passionate about shaping the future of mobility. From idea via beta version to growth, at The Drivery, you have access to an optimized network, specialized infrastructure, and outstanding spirit.
Our marketplace for mobility innovators is designed to maximize ecosystem synergies from within. Elements from traditional Coworking- and Makerspaces meet unique infrastructure tailored to accelerate your impact as a mobility innovator.
Partners:
Startup Ecosystem EU offers actionable insights to grow and promote your business while delivering quality customer experiences. Our executive team offers insight, experience, and a hands-on approach to cultivate early-stage concepts, products, and services into commercially successful business opportunities.
Thank you all our Sponsors, Exhibitors, Venues, Partners, Students & Job Seekers