Whether you are looking for a job or recruiting, TechMeetups.com Tech Job Fair is the place to be! The speed dating event for recruiting!
About this event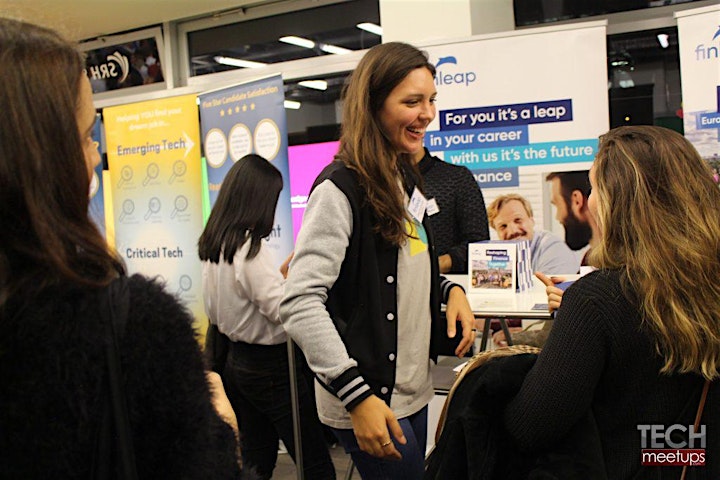 Welcome Employers and Job Seekers! 
All HR & talent acquisition professionals are welcome to attend as exhibitors or register with the HR & Recruitment Professionals Pass.
TechMeetups is a Global cluster of 22 interconnected communities with 65,000+  startups, students and graduates, professionals, coders, salespeople, financiers, marketers & developers across the world. We have communities all over the world: London, Berlin, Amsterdam, Barcelona, Paris, Lisbon, Stockholm, Madrid, Copenhagen, Hamburg, Munich, Dublin, Bern, Zurich, Stuttgart, Frankfurt, New York and so on.
We help companies through Events like Meetups, Job seekers night, Drinks & Demo, Pitch night, recruITech, Workshops, Hackathons, Job Fairs  http://techmeetups.com/events  
When great people and great companies come together, amazing potential can be realized.
Students, alumni, job seekers looking for a career in technology, marketing or sales, are encouraged to attend. 
A chance for job seekers to talk to companies that are hiring in person. If you've had enough of submitting your CV online without the opportunity to make a lasting first impression, here's your chance to change your strategy and do a bit of networking.
Job seekers will have the opportunity to meet top employers and to speed interview for several positions during the event, meeting the people who actually make the hiring decisions.
Get your job seen and in a top tech community job site www.techstartupjobs.com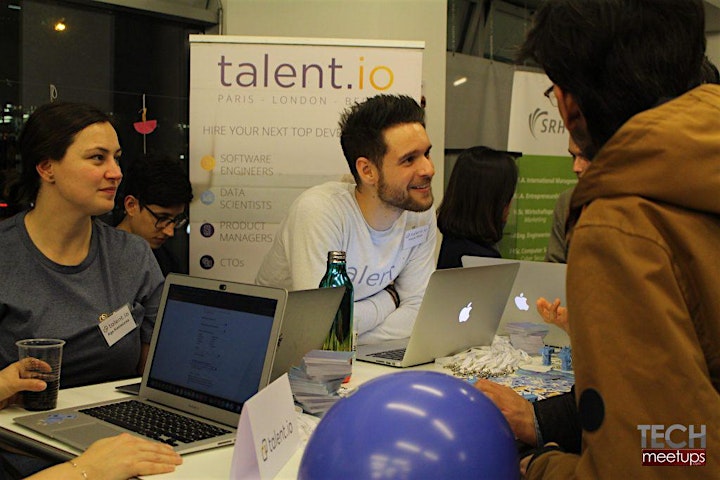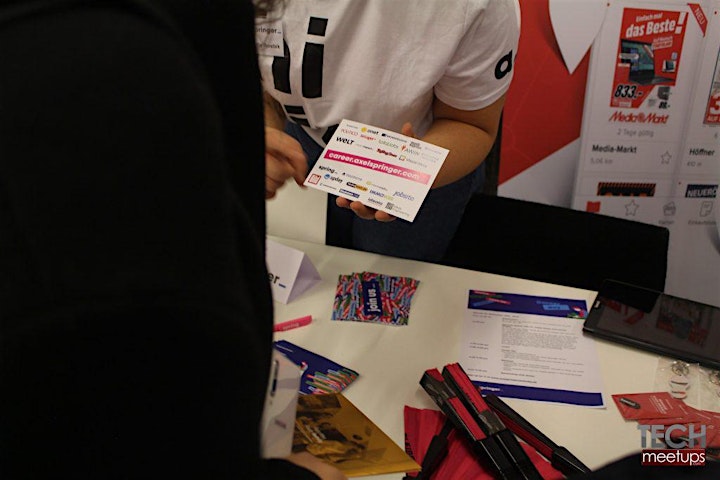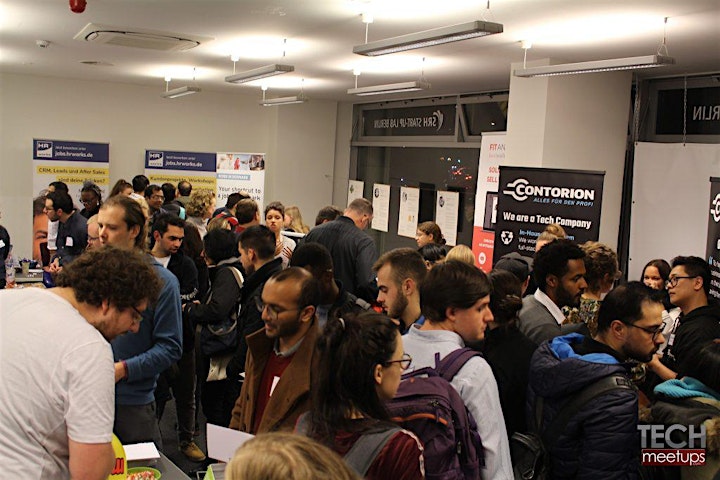 COMPANIES HIRING:
Axel Springer offers its readers critical information and advice as well as good entertainment. With a contribution to the strengthening of freedom and our journalistic offerings democracy.
Axel Springer bietet seinen Lesern wichtige Informationen und Ratschläge sowie gute Unterhaltung. Mit einem Beitrag zur Stärkung der Freiheit und unseres journalistischen Angebots Demokratie.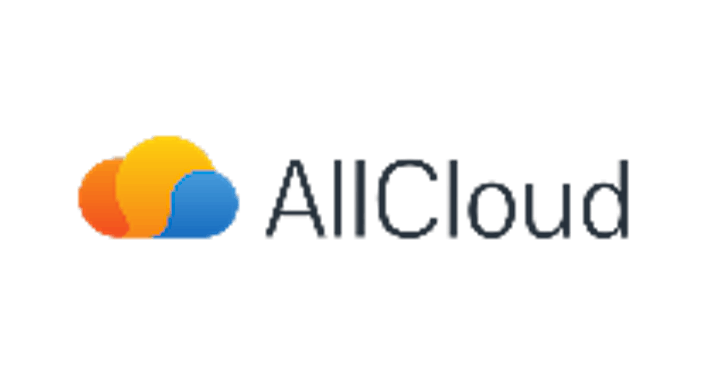 AllCloud is a global professional services company providing organizations with the tools for cloud enablement and transformation. Through a unique combination of expertise and agility, AllCloud accelerates cloud innovation and helps organizations fully unlock the value received from cloud technology.

Offerista Group is the leading provider of digital commercial marketing in the DACH region. The company regularly reaches out to 39.5 million consumers each month. With a team of more than 110 employees in Europe, Offerista provides cross-channel support for retailer and manufacturer brands across all industries throughout their journey to customers.

CleverShuttle offers efficient and sustainable door-to-door mobility. A pioneer in on-demand RidePooling, a special form of RideSharing, CleverShuttle uses its trademark algorithm to pool customers whose itineraries are similar or overlap.

Kolibri Games – is a young and vibrant games company based in Berlin. Our grand vision is to be the most player-centric games company in the world. Our mobile games "Idle Miner Tycoon"​ and "Idle Factory Tycoon" have reached millions of players around the world today resulting in over 50 million downloads for "Idle Miner Tycoon".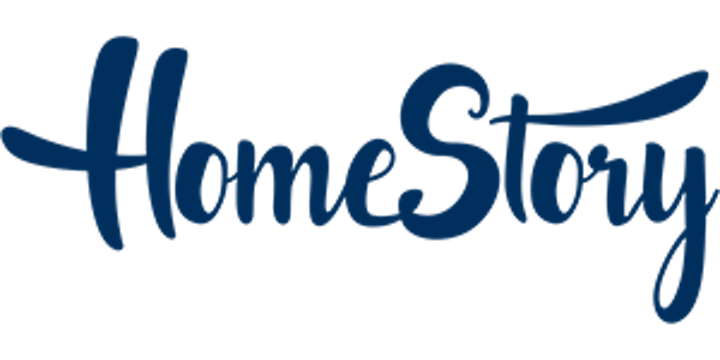 Homestory AG that´s how you get your mortgage today. Calculate the financing of the dream house conveniently anytime and anywhere you like and get a reliable statement on the mortgage without giving up (digital) advice – that´s what the HomeStory App stands for. HomeStory has already been successfully established in Austria and will start in Germany at short notice. The vision behind HomeStory does not end with successful financing. Making the right decisions for your own home - even before and after financing will be the focus.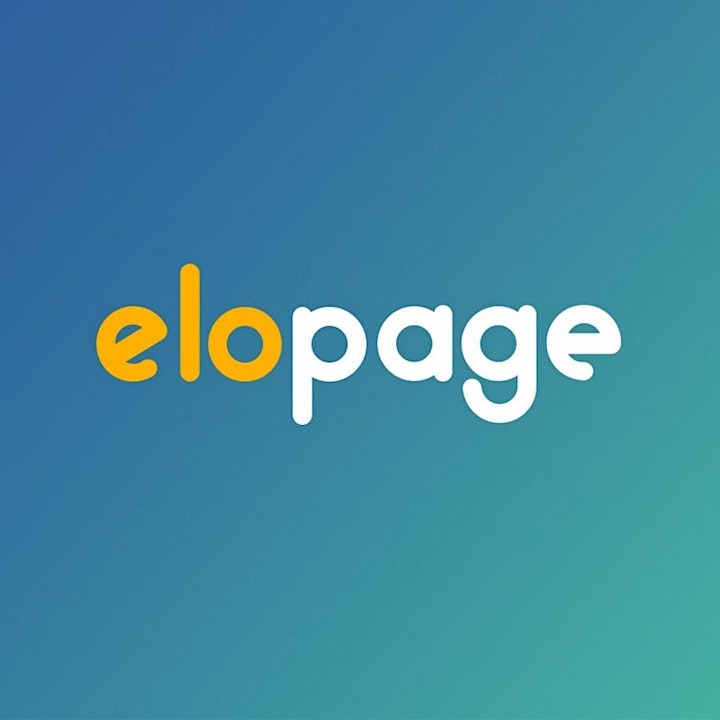 elopage is the SaaS-Tool made for entrepreneurs to setup, manage and scale their digital businesses around digital products, online courses, memberships, tickets and digital services!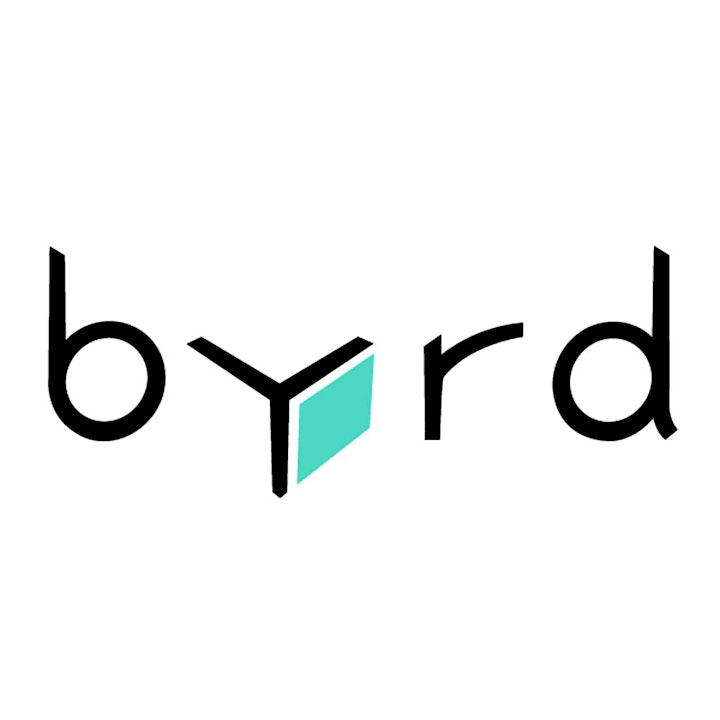 byrd offers an e-commerce fulfillment platform that helps SMEs to easily outsource their logistics so that they can focus on their core competencies and efficiently grow their business. We take over all the related processes: from storage to dispatch.
Our customers have access to an intuitive web-application which can be used in order to outsource and manage all orders within a few clicks, without having to get in touch with them directly and subsequently experience a hassle-free shipping experience. This can be achieved through the availability of seamless onlineshop integrations and a high degree of automatization. Currently we offer integrations for WooCommerce, Shopify, Shopware, Magento and BigCartel.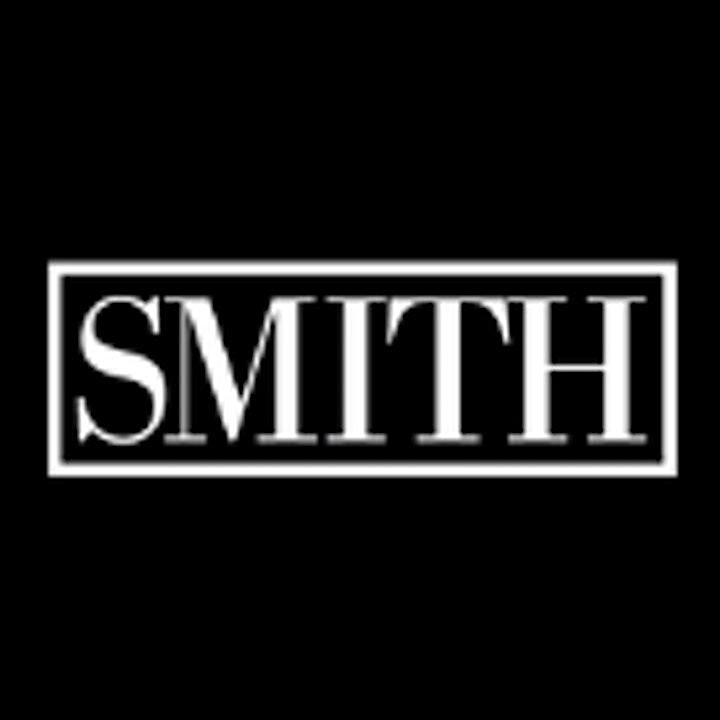 As a pioneer in the electronics distribution marketplace, Smith & Associates has spent 30 years developing its customer-focused business model. Driven by customer demand and market forces, Smith acquires and stocks inventory required by our customers.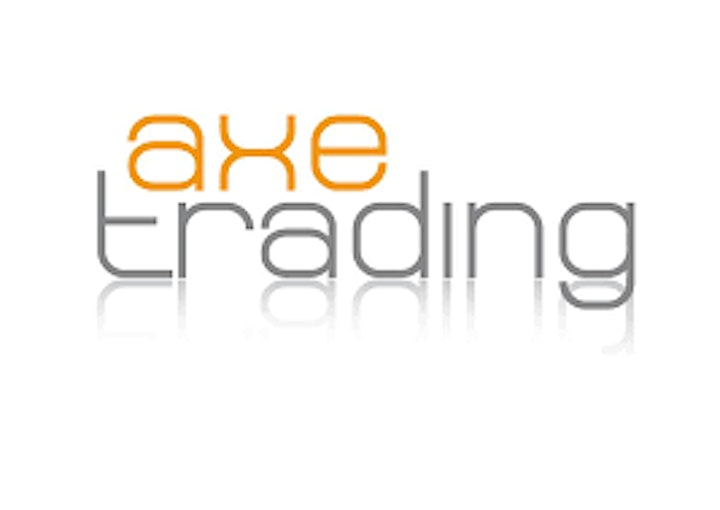 AxeTrading is the award winning global fixed income trading software company that enables unique market making, price making and order execution with AxeTrader. This provides traders access to optimised, personalised and intuitive workflows delivered by highly flexible, agile and efficient technology.
Partners:
Startup Ecosystem EU offers actionable insights to grow and promote your business while delivering quality customer experiences. Our executive team offers insight, experience, and a hands-on approach to cultivate early-stage concepts, products, and services into commercially successful business opportunities.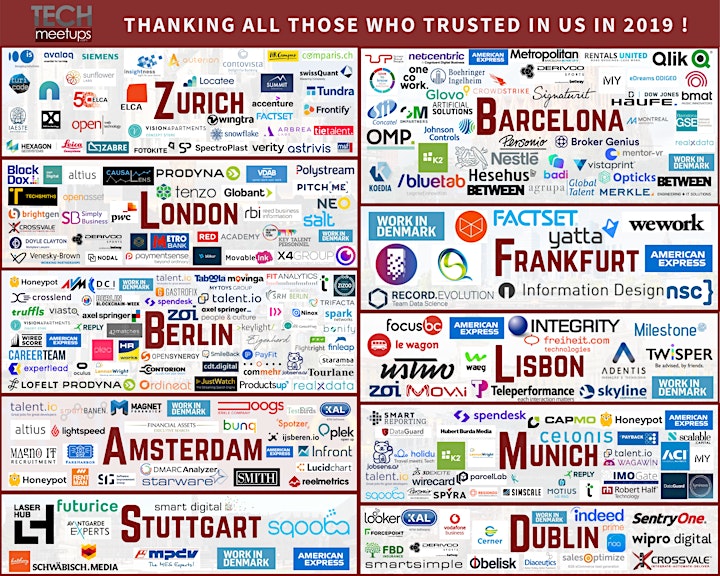 Organiser of Berlin Tech Job Fair By Techmeetups
We help companies through Events like Meetups, Job Seekers Night, Drinks & Demo, Pitch night, recruITech, Workshops, Hackathons, Job Fairs, Developers Speed Dating https://techmeetups.com/events
Need someone urgently to join your organization? Let us help you promote your job. Finding the right talent is one of the main issues faced by companies but we make the process easier, smoother and quicker for you http://www.techstartupjobs.com
Planning on an event but not sure of how to promote it? Leave it to us! Our team of experts will make sure that your event becomes the buzzword in the community. Choose from our Platinum, Gold, Silver and Bronze plans, based on your requirement, and we will leave no stone unturned to make your event a huge success https://techmeetups.com/product-category/promote-my-event
Testimonials https://techmeetups.com/testimonials
Our blog https://techmeetups.com/blog
Event pictures https://www.flickr.com/photos/techmeetups/albums
TechMeetups is all about YOU so come along, join us and let's connect to form a truly global tech community!

Techmeetups.com & Techstartupjobs.com