Description
TechMeetups is a Global cluster of 21 interconnected communities with 60,000+ startups, students and graduates, professionals, coders, salespeople, financiers, marketers & developers across the world. We have communities all over the world: London, Berlin, Amsterdam, Barcelona, Paris, Lisbon, Stockholm, Madrid, Copenhagen, Hamburg, Munich, Dublin, Bern, Zurich, Stuttgart, Frankfurt, New York and so on.
We help companies through Events like Meetups, Job seekers night, Drinks & Demo, Pitch night, recruITech, Workshops, Hackathons, Job Fairs https://techmeetups.com/events
Students/Job seekers should register for a FREE ticket on Eventbrite.
All HR & talent acquisition professionals are welcome to attend as exhibitors or register with the HR & Recruitment Professionals Pass.
When great people and great companies come together, amazing potential can be realized.
Want to leave a job, like, yesterday? You're not alone.
Need help getting a job that doesn't make you miserable? Join the Tech Job Fair! So, update your resume, and get ready for interviews at companies hiring now. Job seekers are encouraged to dress for the interview and bring resumes.
Welcome Employers and Job Seekers!
TechMeetups.com 8years. 21 cities. 68 job fairs. 1099+ hiring companies. 60 000+ job seekers
The Techmeetups Tech Job Fairs seeks to connect diverse job seekers with diversity-minded companies.
Whether you are looking for a job or recruiting, Tech Job Fair is the place to be! The speed dating event for recruiting! Come to meet employers, ask questions, and make connections.
Students, graduates, alumni, job seekers looking for a career in technology, marketing or sales, are encouraged to attend. Various roles as Software developer, Computer systems analyst, IT manager, Information security analyst, Cloud specialist – Data engineer, Database administrator, Web developer, Computer network architect, Computer programmer, Marketing analyst, Marketing and promotions manager, Brand strategist, Content marketing producer, Product Manager, Business Development Internship, Sales manager, Strategic Account Executive, Business Development Representative, Data Scientist, Business Intelligence Consultant and so on.
A chance for job seekers to talk to companies that are hiring in person. If you've had enough of submitting your CV online without the opportunity to make a lasting first impression, here's your chance to change your strategy and do a bit of networking.
Job seekers will have the opportunity to meet top employers and to speed interview for several positions during the event, meeting the people who actually make the hiring decisions.
Get your job seen and in a top tech community job site www.techstartupjobs.com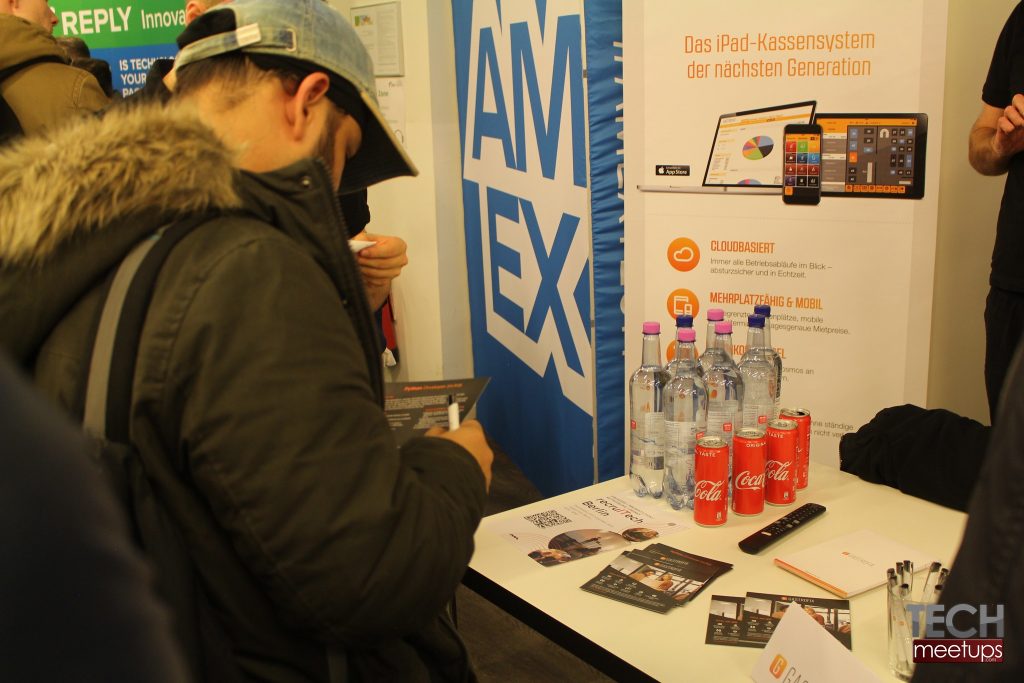 Become an exhibitor
Enjoy networking opportunities, launch a new product, collect feedback, source, hire and generate new leads.
If you have any questions and suggestions, please contact marketing@techmeetups.com
Exhibitor packages & benefits https://techmeetups.com/exhibitors
Pictures from previous events https://www.flickr.com/photos/techmeetups/albums
Client Testimonials: https://techmeetups.com/testimonials
COMPANIES HIRING:
Jobsens.ai provides you with hand-picked jobs for you to master your skills – it's fast, efficient, and of course free. Jobsens.ai selects jobs exclusively for IT developers.

XAIN provides a Federated Learning platform, so your machine learning pipeline becomes automatically compliant in privacy regulations. No more anonymization needed no more risks of data consolidation.

Axel Springer is a media and technology company and active in more than 40 countries. By providing information across its diverse media brands (among others BILD, WELT, BUSINESS INSIDER, POLITICO Europe) and classifieds portals (StepStone Group and AVIV Group) Axel Springer SE empowers people to make free decisions for their lives. Today, the transformation from a traditional print media company to Europe's leading digital publisher has been successfully accomplished. The next goal has been identified: Axel Springer wants to become a global market leader in digital content and digital classifieds through accelerated growth. The company is headquartered in Berlin and employs more than 16,000 people worldwide

Known as Offerista Group we are visionaries, innovators and forward thinkers. We are dedicated to shape the digital shopping world of tomorrow. With 38.2 million consumers each month, we support over-the-counter retailers to receive more in-store visits through digital communication of services. Thanks to our large network and innovative technical solutions, we help to generate sales of more than 161 million Euros in the DACH region, France and Bulgaria each month. As a result, we have the most successful consumer network for digital commercial marketing in the German-speaking sector.

CleverShuttle offers efficient and sustainable door-to-door mobility. A pioneer in on-demand RidePooling, a special form of RideSharing, CleverShuttle uses its trademark algorithm to pool customers whose itineraries are similar or overlap.

Kolibri Games – is a young and vibrant games company based in Berlin. Our grand vision is to be the most player-centric games company in the world. Our mobile games "Idle Miner Tycoon"​ and "Idle Factory Tycoon" have reached millions of players around the world today resulting in over 50 million downloads for "Idle Miner Tycoon".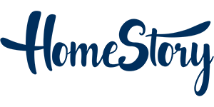 Homestory AG that´s how you get your mortgage today
Calculate the financing of the dream house conveniently anytime and anywhere you like and get a reliable statement on the mortgage without giving up (digital) advice – that´s what the HomeStory App stands for. HomeStory has already been successfully established in Austria and will start in Germany at short notice. The vision behind HomeStory does not end with successful financing. Making the right decisions for your own home - even before and after financing will be the focus.
Venue:

The Drivery is a perpetual motion machine that brings together futurists, makers, thinkers, and doers who are all passionate about shaping the future of mobility. From idea via beta version to growth, at The Drivery, you have access to an optimized network, specialized infrastructure, and outstanding spirit.
Our marketplace for mobility innovators is designed to maximize ecosystem synergies from within. Elements from traditional Coworking- and Makerspaces meet unique infrastructure tailored to accelerate your impact as a mobility innovator.