Berrylands Nature Reserve - Community Conservation Volunteering Day
Join in with a conservation day helping to improve Berrylands Nature Reserve for the local community and its wildlife!
About this event
Please read all information before booking
We're excited to be returning to community volunteering in Berrylands, and with little practical work able to take place since early spring there is lots to do.
Much of the work to care for, maintain and improve our local community nature reserve is done entirely by passionate local volunteers. If you would like to lend a hand please sign up to join in, no previous experience is necessary.
Our sessions will be run a bit differently than usual to minimise risks to volunteers and other site visitors. Sessions will be limited to a maximum of 6 volunteers, and booking in advance will be strictly necessary.
What we will be doing:
The focus of this session will be cutting back vegetation which has grown up alongside paths running through Berrylands Nature Reserve.
Sections of the paths have become quite constricted with the growth of nettles, brambles and other vegetation over the summer months, making it more difficult for visitors to traverse the site, increasing the chance of getting scratched, stung or snagging clothing, and making it more difficult for visitors to pass at an appropriate distance.
To do this safely we will be temporarily closing off the area where volunteers will be working, allowing them to maintain appropriate social distance from each other and other site visitors.
Booking a place:
We usually run events where you can just drop-in on the day, but for now booking in advance will be necessary, in order to keep attendees within allowed numbers and to ensure we all have the information we need from each other.
To help with tracing and contacting volunteers you will be asked to provide address and phone contact details when booking. Information provided will be kept securely and may be provided to national or local Track and Trace services on request.
Book a place and provide all necessary information.
Anyone not booked will not be allowed to participate.
Please don't book a place if you aren't confident you will be able to make the session, as doing so would prevent others from being involved who might like to be.
We will be running a waiting list so if after booking you discover you can no longer make the event please let us know ASAP, so we can offer the place to someone else.
Who should volunteer:
Do not attend volunteer sessions if you or any members of your household or support bubble have any recognised Covid-19 symptoms.
Please do not volunteer if you are considered "Extremely Clinically Vulnerable" by the NHS or national government guidelines.
Please carefully consider the added risk of volunteering if you are considered "Clinically Vulnerable", aged over 70, or any members of your household or support bubble are at an elevated risk.
What to bring:
To reduce the risk of virus transmission between volunteers, unlike normal, we won't be providing refreshments or lending gloves.
Please bring your own work or gardening gloves.
Please bring your own drinking water.
Please bring your own hand sanitiser to allow you to regularly clean and disinfect your hands before, after, and throughout the session.
If you would like to bring and wear your own face covering you are welcome to do so, but this will not be mandatory. Wearing a face covering will not reduce the necessity to maintain safe social distance throughout the event.
Please wear appropriate footwear and clothing for the conditions, weather, and planned activity.
This will usually be sturdy shoes or wellies (as the ground is uneven can get very muddy), and clothes you don't mind getting grubby, ideally with trousers & long sleeves (to avoid stings, cuts and grazes from things like nettles and brambles found throughout the site).
On the day:
Please arrive in good time for the start of the volunteer session at the meeting point on Stirling Walk, in front of Berrylands Scout Hut.
Before commencing work a member of the team will give a briefing on the activities you will be carrying out, using tools safely, general Health & Safety considerations, and any additional Covid-19 specific measures.
Throughout the event you should maintain 2m distance from other volunteers and site visitors. Activities will be designed to accommodate this, and where necessary measures will be taken to help keep volunteers and other site visitors appart.
Sessions will be shorter than usual as toilet and hand washing facilities will not be available on site, to reduce the need for breaks, and to minimise disruption to other site visitors. Hand sanitiser and disinfectant cleaning wipes will be available.
Tools will be carefully disinfected before and after each session, and you will be allocated a specific tool (or tools) to use throughout the day. You should not share tools or equipment with other volunteers.
While we have tried to reduce risk as much as possible, all social and physical interactions carry a degree of risk of Covid-19 transmission. Please be aware that the risk you are willing to accept may not be the same as the risk others are willing to accept.
If you have any questions about volunteering with us please do drop us an email to: berrylandsnr@gmail.com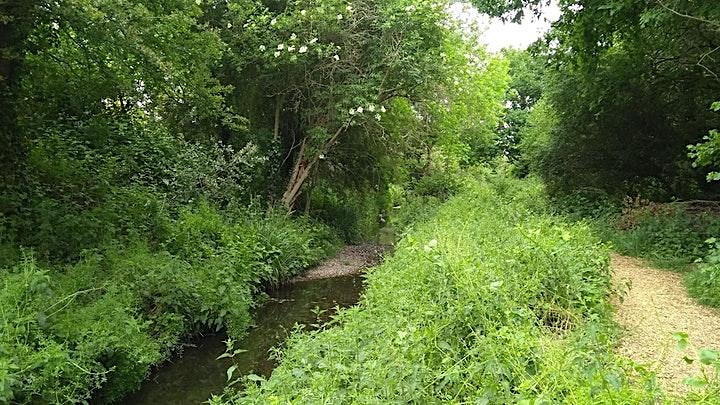 Organiser of Berrylands Nature Reserve - Community Conservation Volunteering Day