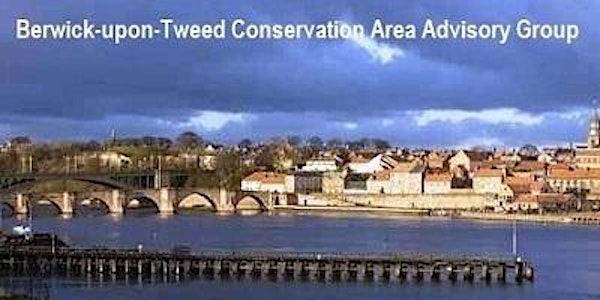 Berwick CAAG Symposium "Opening Minds and Overcoming Barriers"
Description
PROGRAMME FOR THE WALLED TOWNS HERITAGE CONFERENCE HOSTED BY CAAG.
'OPENING MINDS AND OVERCOMING BARRIERS'
COST £10 PER DAY FOR REFRESHMENTS INCLUDING LUNCH. £25 per delegate for GALA DINNER £30 for non- delegates. For more information contact Margaret Shaw on 01289 308005 or email margaretannshaw@outlook.com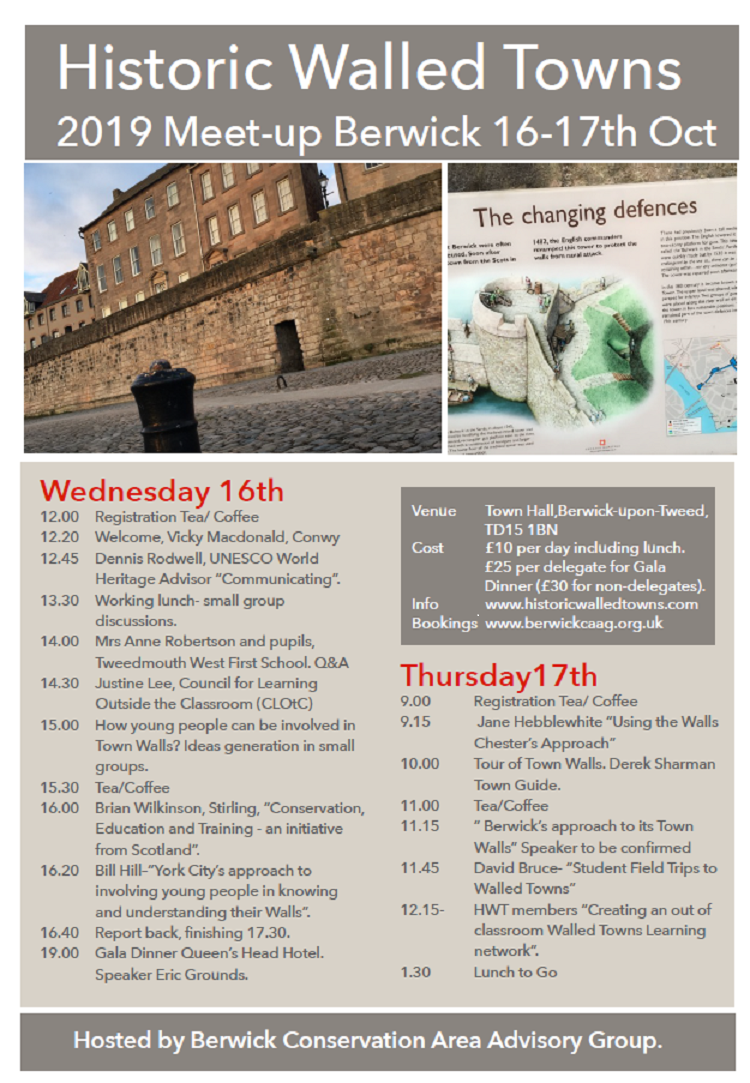 Organiser of Berwick CAAG Symposium "Opening Minds and Overcoming Barriers"
The Berwick-upon-Tweed Conservation Area Advisory Group (CAAG) was created in 1999 to oversee a range of partnership projects in the borough's conservation areas. It has delivered a number of heritage regeneration schemes since then through a combined grant programme using English Heritage, County and Borough Council funds. This includes repairs to individual buildings, streetscape enhancements and the further study of the town's unique heritage.
The group has evolved over time to meet the demands and pressures placed on the historic environment and now exclusively deal with the Berwick, Tweedmouth and Spittal conservation areas as part of a much larger focus on a Regeneration Strategy for the town. Ever keen to promote the significance and value of these neighbouring conservation areas, CAAG is made up of passionate individuals from across the three communities that all care deeply about their unique heritage.