Description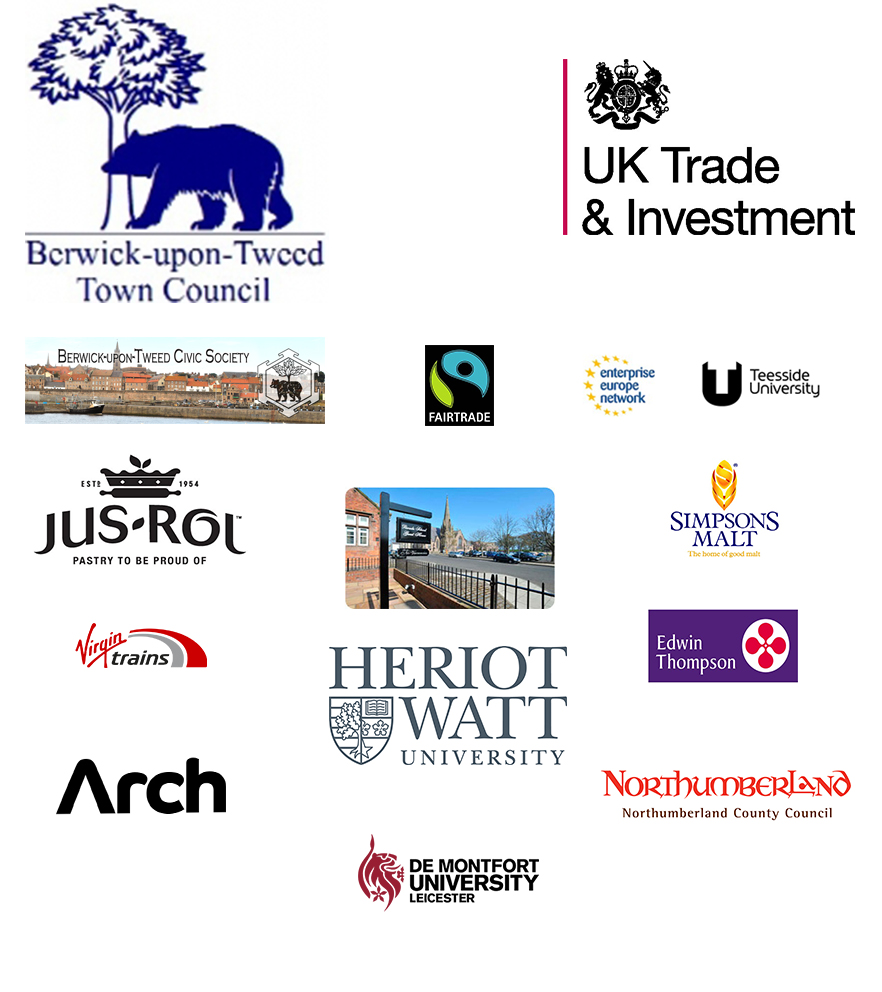 Berwick Upon Tweed is the Northern limit of the Northern Powerhouse. It is strategically located to benefit from the growing economy of Scotland, especially the Borders and Edinburgh City Regions, as well as the inevitable growth that will arise in the North East of England.
This event is for local businesses - whether they are selling products or services - wishing to learn more about UK Government, Regional and EU support to assist them with development and growth. It is also for investors looking to establish new business opportunities that will exploit Berwick's strategic location as the Bridge between Scotland and The Northern Powerhouse.
Investors will benefit from our recent designation as an Enterprise Zone, and our outstanding transport links - which include the A1, the East Coast Line and our own Port.
This event is supported by UK Trade & Investment (UKTI), The European Enterprise Network, The Berwick Civic Society, Fair Trade, General Mills, Parade Mews Guest House, Simpsons Malt, Virgin East Coast & Edwin Thomson.

Admission is free to businesses.
WHO SHOULD ATTEND
1) Businesses wishing to learn about Government Support for business development
2) Anyone interested in learning about Knowledge Transfer Partnerships - the leading Government scheme that supports collaboration with a University to deliver in house training of new graduates to develop new products & services. Grant up to 67% of total costs. (typical cost for an SME is £24k per annum)
2) Businesses considering investing in new premises in Berwick, to take advantage of our Enterprise Zone Status.
Please contact us about Event Sponsorship and Exhibitor oportunities. Local firms are welcome to apply for a 2 minute elevator pitch - first come first served basis

Speakers will include presentations on
Innovate UK
The Small Business Research Initiative SBRI
Knowledge Transfer Partnerships
Enterprise Europe Network
Horizon 2020 and the SME-Instruments
Berwick's Business Offerings
Plus there will be case studies and elevator pitches
After the event a tour of our industrial estates will be available. Please contact us to ask about overnight accomodation
Berwick Upon Tweed, Spittal & Tweedmouth - A Visual Tour
Agenda
Berwick Investors Conference Bridging Scotland and the Northern Powerhouse, Thursday 17th March The Guild Hall Berwick Upon Tweed. Sponsored by UK Trade & Investment UKTI
10.00 Open and essential announcements
10.05 Welcome by the Mayor Hazel Bettison
10.15 Keynote Speaker Cllr Stuart Bell, Executive Member for Economic Development on Scottish Borders Council

SESSION 1: UK & EU Funding for Business
10.35 UK Funding Sources Kezia Williamson Knowledge Transfer Manager for Access to Funding & Finance

10.55 European Funding Opportunities Omar Al-Janabi Business Innovation Manager Enterprise Europe Network
11.15 Break and Networking

11.30 Regional Funding Sources Ray Browning The North East Local Enterprise Partnership (NELEP)

11.50 Knowledge Transfer Partnerships John Clayton North East Regional KTP Advisor
12.10 ELEVATOR PITCHES - 2 minutes each x 10

Charles Tyne Recruitment Ltd - Helping people with mental health disabilities into paid permanent employment across Northumberland, Tyneside, and Wearside.


GIS Photographic & Castle Films. We offer high end photographic and video support to businesses and individuals bringing over 25 years of experience, providing bespoke photography and stock images. Our services also include full in house video production (BBC trained), at an affordable price, for businesses.

Heriot-Watt University on the outskirts of Edinburgh is at the forefront of academia to industry collaborations, with an international reputation for innovative education, enterprise and leading edge industry-relevant research. Industry collaborations are supported through a wide range of mechanisms including Innovate UK, Knowledge Transfer Partnerships, and Centres for Doctoral Training.

Hammond Charcuterie.

Since 2013 I have been making traditional and innovative charcuterie from local ingredients.

French charcutiers have always served their communities with fine things to eat, similarly I aim to stay local always; varying products according to availability and season.

Brian Devlin. the Children's War Museum

Berwick Wheeled Park Project

Nicholas Davis Scottish Chambers of Commerce and Entrepreneurial Spark -Business Mentor.


John Moses. Longmere Consultants

Dan Inglis Northern Edge Coffee

Chris Hardie Martins the Printers
12.30 LUNCH, B2B AND NETWORKING Sponsored by UKTI
SESSION 2: BERWICK A PLACE TO INVEST
13.30 Developing New Markets Simon Crosby UKTI
13.50 Building the Borders Economy Bryan McGrath, Chief Officer Economic Development Scottish Borders Council
14.10 Case Study 1 Sarah Anne Jamieson of Pictorial Photography
14.30 Case Study 2 William Parkin, S&W Engineering

14.50 Case Study 3 Helen Barlow of One Line
15.10 CLOSE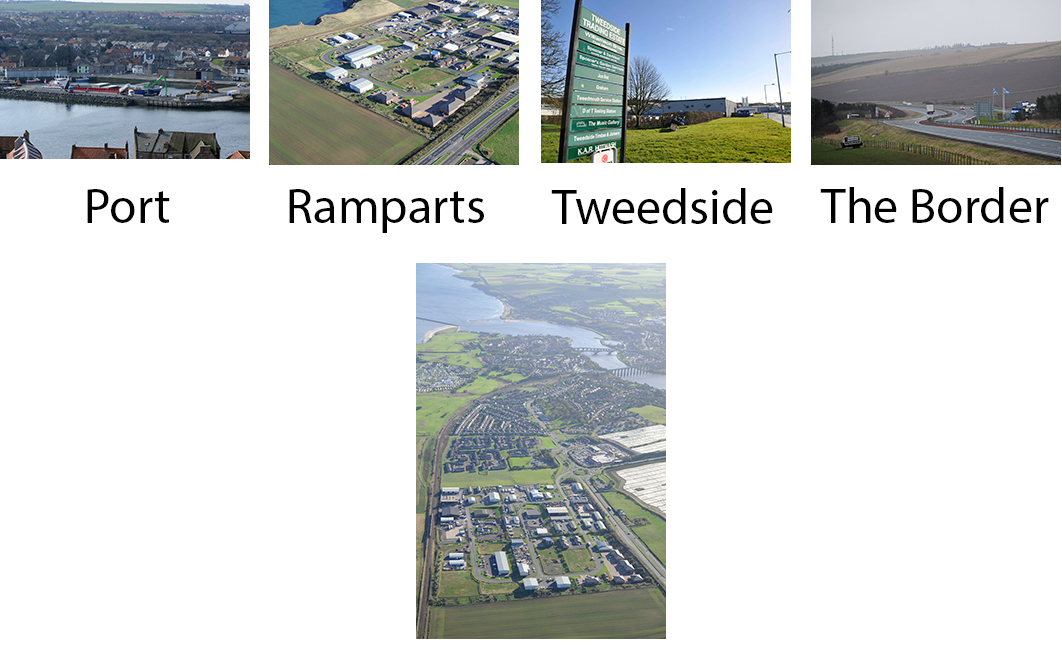 Berwick-upon-Tweed Town Council,
5 The Chandlery,
Quayside,
Berwick-upon-Tweed.
TD15 1HE
T: 01289 302391
E: conference@berwick-tc.gov.uk
Images courtesy of Jon Goodyer, Berwick Advertiser & Gladman