Description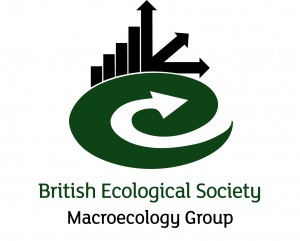 ***Open to all PhD students and postdocs (you don't have to be a macroecologist!)***
Note there are a maximum of 30 places available at this event, so book early to avoid disappointment. :)
Mentors
Prof. Yvonne Buckley (Trinity College Dublin)
Prof. Rob Freckleton (University of Sheffield)
Dr. Rich Grenyer (University of Oxford)
Prof. Andy Purvis (Natural History Museum and Imperial College London)

and a couple more TBC!
The day will have the following elements:
3-4 small group discussion sessions with a mentor on a various ECR topics*.

Opportunities to discuss ECR challenges with your peers.

Panel discussion with all mentors on common ECR themes.

Opportunities to ask questions anonymously.

Networking.

Lunch!
*Topics for discussion include:

Applying for postdocs (CVs, cover letters etc.).

Applying for fellowships and grants.

Work-life balance.

Getting the most out of your project to bolster your CV.
We will collect ideas for additional topics when you register and you will be able to choose which three topics you would like to discuss.
Timings for transport arrangements
We will begin with coffee and icebreaking activities so don't panic if you can't make it for 10am precisely. We will start presentations at 10.30am. The event will end at 5.00pm but if anyone wants to stay on for networking drinks and/or dinner after this we will book a table at a local restaurant/pub.
If you have any questions feel free to contact us on Facebook or Twitter with any questions!
The BES Macro SIG Team