Event Information
Refund Policy
Refunds up to 7 days before event
Join the Best Employer Eastern Region 2021 community.
About this Event
Best Employers Eastern Region brings together employers from across the East of England to support the economic growth of the region through increased employee engagement.
From its roots as an employee survey, Best Employers has become a community, supporting leaders to continuously develop their organisation's culture, engagement levels and workplace environment. It encourages learning and collaboration through inspiring events and supports organisations to develop their employee brand through awards and accreditations.
The programme
An employee engagement survey bespoke to your organisation.
Access to rare data to benchmark your culture and values against organisations across the East of England.
A series of leadership webinars on employee engagement themes including:
Engaging and leading hybrid teams
Developing resilience within the workplace
Fostering a culture of innovation and curiosity
Recruiting, onboarding and rewarding your team
Best Employer accreditations and awards for high performing companies.
Support for organisations looking to further develop their culture and build a more engaged workforce.
Best Employers Promise
Best Employers Eastern Region is a community for organisations that believe success is achieved through their people.
Taking part will enable you to:
Develop fresh ideas to develop the culture that enables your people to thrive
Stimulate growth and innovation
Share ideas and learn from each other
Hear from renowned international and regional speakers
Taking part
Once you have signed up to the programme, you will be assigned an account manager from Pure who will support you through the programme. The cost to enter Best Employers Eastern Region 2021 programme is £250 +vat and includes:
Unlimited number of attendees to the launch event webinar
Unlimited attendees to the monthly webinars
Access to the Best Employer Eastern Region survey
Survey Benchmarking data across the Eastern Region
Entry to the Best Employer overall awards.
Organisations must employ a minimum of 15 people to enter.
A significantly reduced rate is offered to charities. The programme is run on a non-profit basis and the costs contribute towards speaker costs and the Alex Pearce memorial fund.
The programme of events
Signing up to the programme provides you with entry to the following events:
Thursday 22nd April, 10:00 am - 12 noon
Virtual launch event. Our world-class speakers include:
Debra Corey - Award winning Global HR leader and best-selling business author.
Debra is a highly experienced and award-winning HR leader, world-class speaker, three-time author, and was recently named one of the top 101 global employee engagement influencers.
Tamara Lohan - Entrepreneur, CEO, Board Director
Entrepreneur and technology strategist Tamara Lohan is an inspiring, energetic leader with a track record of developing and building businesses. She has spent over 15 years leading technology and e-commerce in the travel industry.
Read more about our speakers here >
Wednesday 19th May, 10:00 – 11:15 am
Webinar: Engaging and leading remote and onsite teams
Speakers include
Paulo Moscuzza from OE Cam - The Psychology of leading and engaging hybrid teams
Catherine Hodds, Saffron Housing - Saffron's experience transitioning into an agile working model.
Tuesday 22nd June, 10:00 – 11:15 am
Webinar: Health, wellness and developing workforce resilience
Wednesday 14th July, 10:00 – 11:15 am
Webinar: Fostering an innovative, hungry and progressive culture
Wednesday 15th September, 10:00 – 11:15 am
Webinar: Recruitment, onboarding and rewarding your team
Thursday 30th September
9:30 - 13:00 pm
Awards conference and winners announced.
Please add these dates to your diary and details will be sent to you before each session.
Eras virtual workshops
Providing you with information on how to set up your survey and ideas on how to analyse and feedback your survey results.
There are a choice of dates for these sessions and a link will be provided to confirm your attendance on these sessions.
Monday 12th April
Tuesday 13th April
Wednesday 14th April
Tuesday 4th May
Wednesday 5th May
Thursday 6th May
The Alex Pearce Memorial Fund
Best Employers was born out of a collaboration between Alex Pearce, Managing Director of eras ltd and Lynn Walters, Executive Director of Pure.
Alex very sadly and unexpectedly died in October 2020, and to mark his legacy, we have chosen to raise money in his memory.
50% of the net proceeds raised through our 2021 programme will be donated to Winston Wishes and Nelsons Journey.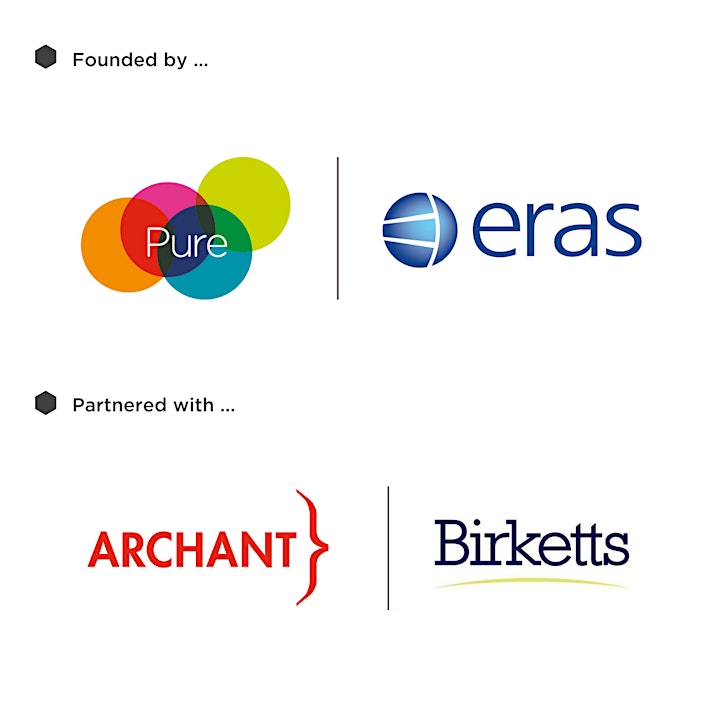 Location
Refund Policy
Refunds up to 7 days before event