LIVE COMEDY IS BACK, BABY! And we're using the opportunity to celebrate this with a bang!
About this event
LIVE COMEDY IS BACK! You will get the best of Stand-Up Comedy from 4 international headlining comedians inside into a swanky bar WITH all the covid restrictions like social distancing in place.
Please bring a negative COVID test result or proof of vaccination or recovery in case we will have to use our back up option to move inside (given the current weather forecast).
These comedians will make your belly burst with laughter thanks to their hilarious performances:
Liliana Velasquez (COL)
David Adams (AU)
Ben MacLean (CA)
Victor Patrascan (RO)
GET YOURSELF A TICKET NOW!
doors: 7.30pm, show 8pm
Tickets are:
7€ at our other live events (every Monday, Tuesday, Wednesday, Thursday)
8€ (+fees) Group Ticket (4 or more people, 9€ from 27.06.)
8€ (+fees) Early Bird (til 26.06.)
12€ (+fees) disconted eventbrite Ticket
20€ door ticket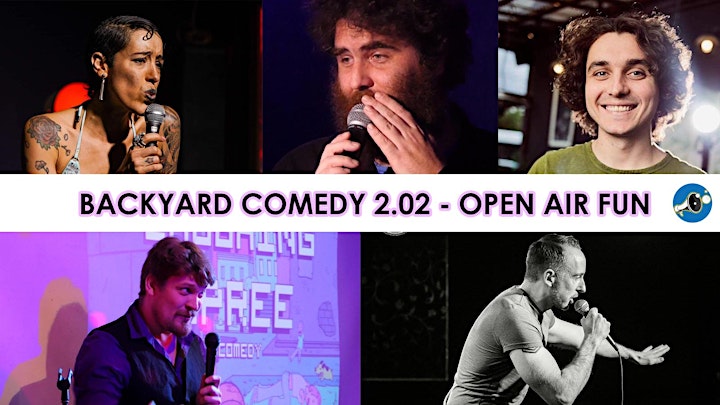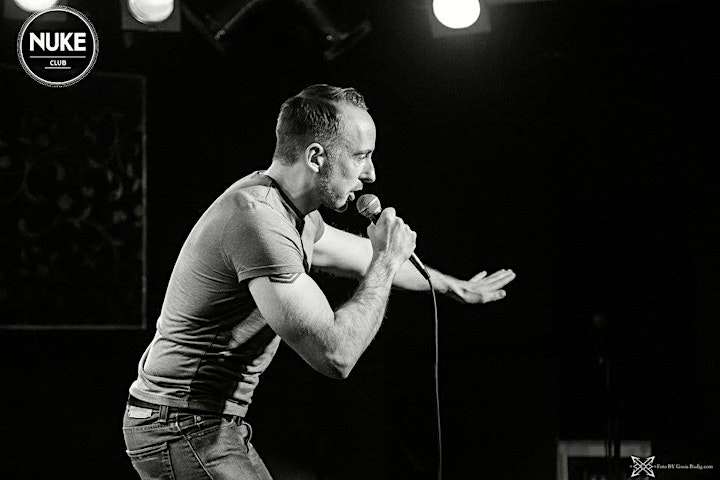 Ben MacLean is a Canadian performer based in Berlin.
Originally from Nova Scotia in the Atlantic Provinces, Ben is celebrating eleven years of terrorizing Germans with his rural Canadian friendliness, and six years of hosting and performing standup.
The world's only diplomat turned comedian, his one-of-a-kind LinkedIn profile also includes stints as a gay fetish model and flight attendant. Add to this the reality TV-like experience of growing up the youngest of seven, and he's been blessed with lots of material.
In addition to doing shows in L.A., Cape Town and Tokyo, he was a semifinalist in the U.K.'s prestigious "So You Think You're Funny?" competition. You might also know him from Go West Comedy, Schöneberg's longest-running English comedy showcase, which he launched.
If you recognize Ben from some of his "non-comedy" content online, that's something he'll neither confirm nor deny.
Ben is a recipient of the Queen Elizabeth II Diamond Jubilee Medal for outstanding public service.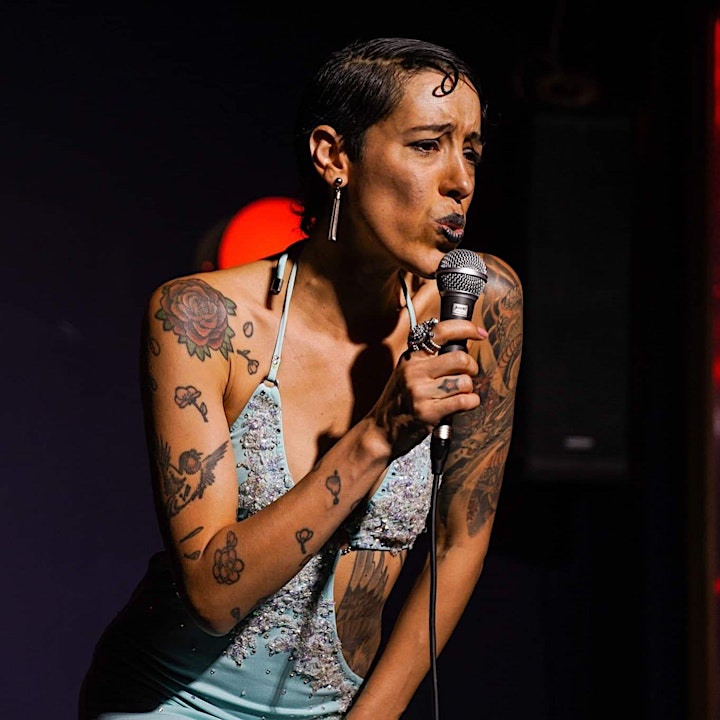 She has crossed borders all her life. Raised in Miami Medellin and New Jersey there is no role she cannot play and her comedy reflects this extravagant mix in her Latina-tude, Catholic guilt and American dreaming. As an adult, Liliana recklessly explored NYC, slipping in and out of different art forms, costumes, and jobs. She has so many outrageous stories to tell, it would horrify her proud parents, Only now do they admire her comedic outlook on so many mistakes. Always hungry for new challenges, Liliana soon found other platforms for the performance that is her life: Berlin Neukölln. She is proud to be queer and not perfect and enjoys waking up in the afternoons.
As if that isn't enough, she is also leading lady at Freudian Slip Club, producing hundreds of shows in Germany every year.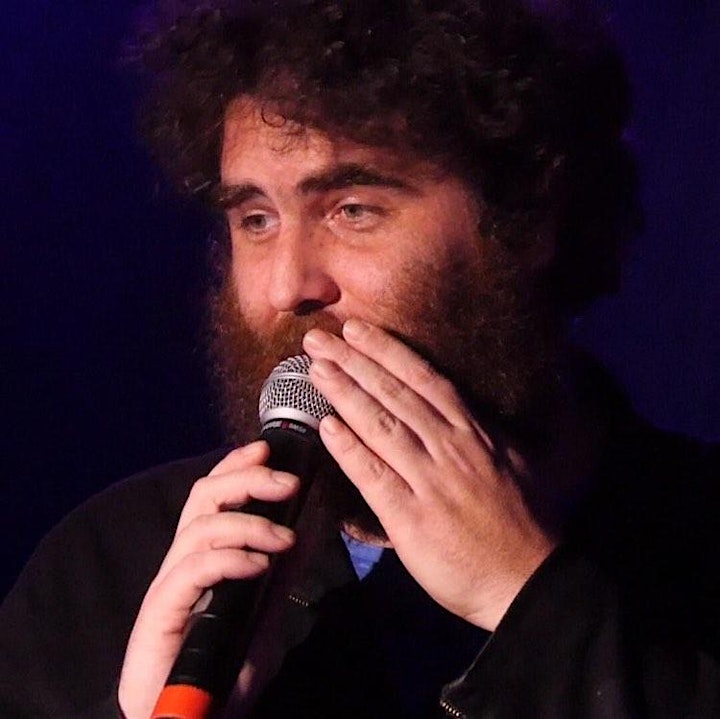 Dave Adams is an Aussie Musician and Comedian living in Berlin. You'll find him cohosting and playing the piano at The Real Show.
"He speaks in a rich, somewhat blokey tone; the kind of voice that'd help you smuggle a bottle of scotch onto a golf course." - Beat Magazine