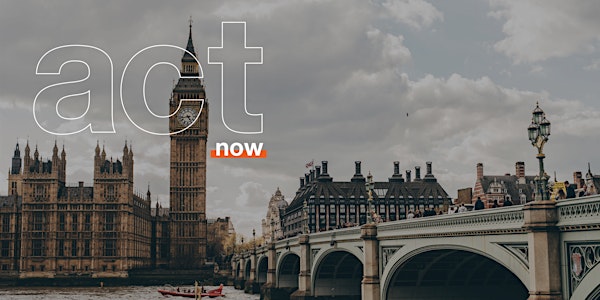 Better Business Act Parliamentary Reception
Learn more about the Better Business Act - and the politicians across Westminster who are backing the campaign to change the law.
About this event
Imagine if every single company in the UK, whether big or small, took ownership of its social and environmental impact.
The Better Business Act (BBA) is the campaign to change UK law to make sure every single company in the UK aligns the interests of their shareholders with those of wider society and the environment. Our objective is to amend Section 172 of the Companies Act in line with these principles.
The BBA Parliamentary Reception will be a pivotal moment in the campaign's evolution and an opportunity to understand the cross-party interest in the BBA and demonstrate to Westminster the breadth of business support behind the coalition.
- There will be an opportunity for discussion and explanation of the key concepts underlying the campaign.
- BBA Co-chair and CEO of innocent, Douglas Lamont, will be in conversation with MPs and Peers, including: Kevin Hollinrake MP, Caroline Lucas MP, Alan Brown MP and Lord Oates.
- In a panel discussion moderated by The Guardian's former Business Editor Deborah Hargreaves, representatives from the Trades Union Congress (Senior Policy Advisor, Janet Williamson) and the Institute of Directors (Head of Policy and Governance, Dr. Roger Barker) will examine the BBA alongside one of the lawyers responsible for drafting it, Bates Wells', Luke Fletcher.
When: Wednesday 14 April 2021, 15:00 - 16:15
Where: This is an online event. You will receive the registration link when you sign up.
Who: This event is open to all supporters of the Better Business Act coalition as well as parliamentarians, business leaders and individuals who are interested in learning more.