Weekly guided lunch-time well-being walks in Leeds city centre, helping you to boost your mental and physical well-being (45 mins)
About this event
Easy and accessible city-centre well-being walks
Good Footing X Better Days Well-being Coffee House and Bar are running weekly well-being walks to help you boost and maintain good mental and physical wellbeing whilst working and living in Leeds.
Our lunch-time well-being walks are led by a fully trained Good Footer taking you through green and hidden spaces in the heart of the city to help you unwind, relax and feel better by creating space for you and your well-being.
You can grab a drink and bite to eat to-go from Better Days for your walk or finish there for well-earned treat after your walk.
Well-being walking
Did you know that walking and talking induces creative and critical thinking in the brain. It also reduces stress levels, minimising anxiety and low-mood. Magically, it can also help reduce memory loss by nourishing parts of the brain responsible for memory. And of course, the physical benefits of walking are endless. Walking is a superpower that most of us have the ability to access everyday!
Why walk with Good Footing?
Every walk is led by a trained Good Footer who, as your guide is responsible for creating a safe, non-judgemental and welcoming spaces for people to walk, talk and explore interesting, natural and inspiring places within your local community.
Whenever you book on a group walk with Good Footing you not only support your own well-being, you support other people in need too. Helping others is central to our mission at Good Footing as a social enterprise.
By asking you to a donate you not only secure your place, you become part of our community to help and support others by directly funding our 1-2-1 mental health walking programmes, helping people in need who can't afford or unable to access mental health interventions.
So together, we're making a positive difference to society through walking!
Paying-It-Forward - Donations of £8 (or what you can afford)
We ask for a donation of £8 or what you can afford to attend our well-being walks so we can achieve our mission in helping others. Thank you.
The rendezvous - Better Days Coffee House & Bar, The Grand Arcade
Meeting at Better Days Coffee House & Bar in the Grand Arcade, Leeds for a prompt leave at 12:00 noon. What Three Words ///belts.noon.robot
We look forward to walking with you!
Good Footing X Better Days
x=x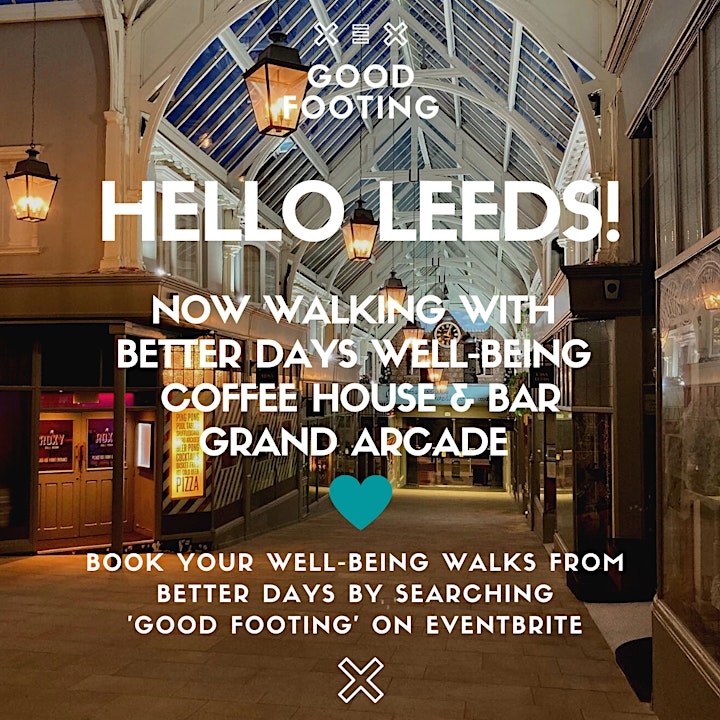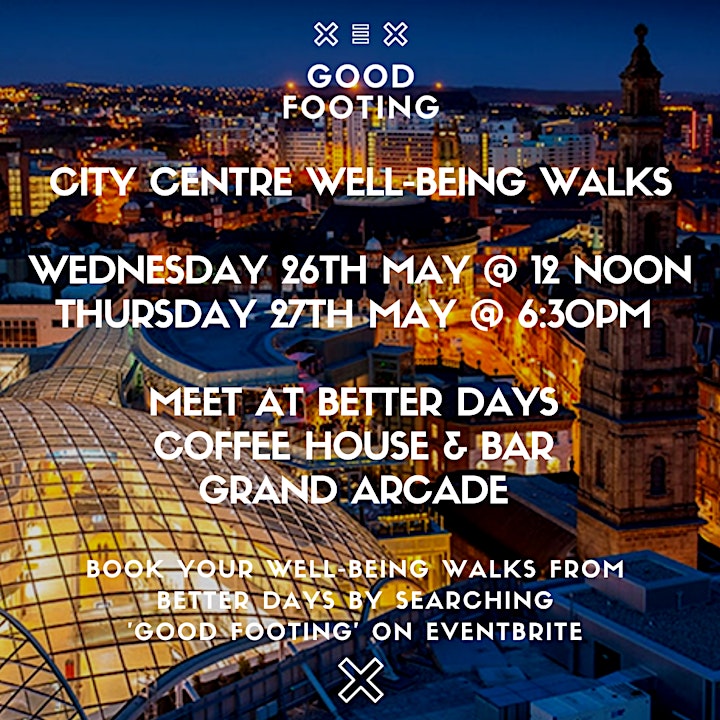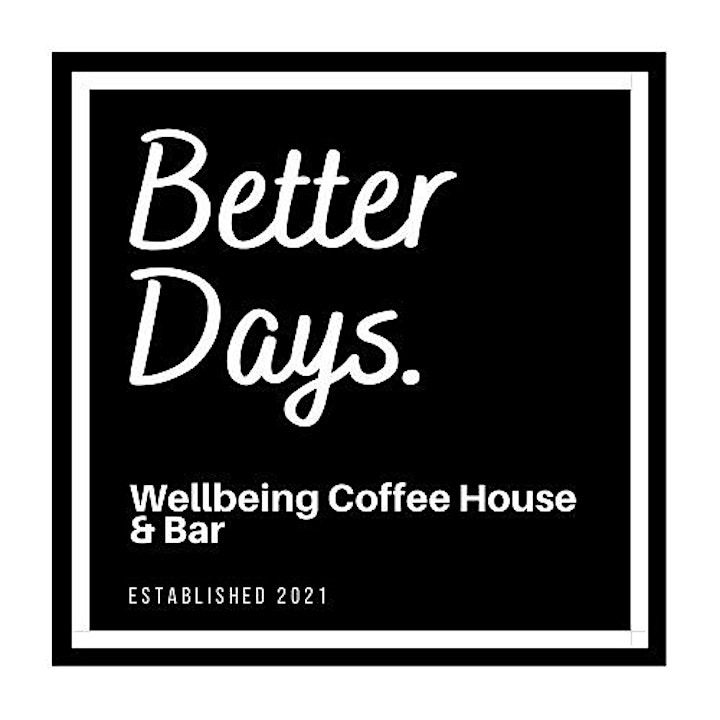 Organiser of Better Days X Good Footing Lunchtime Well-being walks