Description
Making your information collection smoother and more effective
Content:

In amongst the hectic day-to-day business of running a small charity - delivering services, fundraising, marketing and so on, it can be easy to lose track of your impact monitoring. But collecting the right data, at the right time, is crucial to showcasing the value of your work, and putting the right foundations in place at the start can help save you a lot of time, money and headaches down the road!
This practical workshop, featuring lots of group work, will walk you through the basics of impact monitoring and reporting, introduce you to key planning tools, and leave you with a personalised action plan for you to put in place in your small charity.
Agenda:

Impact monitoring and reporting – what is it and why do we do it?

Planning tools – planning triangle, logic model, theory of change

Outcomes, Indicators and Information Collection

Q+A and Action Planning
Level: This course is suitable for everyone - from those with experience looking to refresh their understanding to those taking their first steps.
Notes: We encourage attendees to share examples of their work, what's gone well for them, and what hasn't. Please come prepared to discuss and share stories in confidence.
---
Trainer Bio: Milla Gregor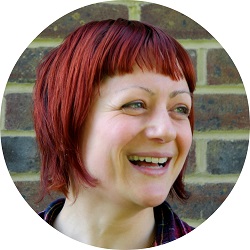 Milla is a research and evaluation consultant specialising in outcomes evaluation, training and theory of change development, with fifteen years' experience working for funders and charities, including: Healthwatch Islington, the Depaul Group, Z2K, LawWorks and Camden Council. She is also an associate consultant for NCVO Charities Evaluation Services.
Milla has experience helping people through the human side of organisational change, and a Diploma in Group Facilitation, Counselling Skills and Conflict Resolution (NAOS). She is a skilled and experienced trainer in conflict resolution, and a volunteer.
Arrival:
This workshop will be held in the Kingston Smith meeting rooms. We ask that all attendees arrive 15 minutes before the workshop starts to allow for registration and ensure a timely start and the smooth running of the workshop.
Booking:
You must be a member of Small Charities Coalition in order to attend this workshop. If you aren't already you can register for free here.
Accessibility:
We want to make sure all of our workshops meet your needs, so if you have any questions about accessibility please email: events@smallcharities.org.uk.
Waitlist:
If the places have all been filled please do add your details to the waitlist and we will let you know as soon as a place becomes available.
Cancellations and Refunds:
If you cancel your place at least 3 full working days before the event takes place then you are entitled to a full refund by request. Refunds for cancellations after this point are given at the discretion of Small Charities Coalition.
If you cannot make a workshop please advise us as soon as possible. Workshops normally have a waitlist and if you notify us early enough then there's a good chance another charity can attend in your place.