Better Smarter Event Marketing Webinar

Friday, 10 February 2017 from 14:00 to 15:30 (GMT)
Event Details
If you missed the Better Smarter Marketing for Events Seminar last month, here's your chance to catch up with a live broadcast this Friday with Better Smarter Event Martkeing Webinar. 
Can't make it? 
Don't worry a recording of the replay will be availble to all registered attendees after the live broadcast. 
Event Marketing Webinar
In this webinar you will learn how to apply Better Smarter Marketing principles to your Event Marketing:
● Strategies for attracting people to your event
● Converting people into event customers
● If you run repeat events - how to keep event customers coming back

We will cover how to promote your event on social media, communication strategies both in the lead up to the event and after the event, video marketing ideas and what you can do offline.
This webinar is for anyone who is organising or promoting any type of event, from intimate workshop groups to full scale productions, whether you have a stand at an event or you are running the show, these marketing strategies can be tailored to any business or event.
Here's how it will work 
Buy your ticket here on Eventbrite
Check your email for the link to join the live webinar 
On Friday log in to the webinar using the link 
2pm: Log in promptly so we can dive straight in
2.05 We've got a lot to cover so I won't waste much time on introductions
3pm: Time for questions
3.30: Close
Event Marketing Resources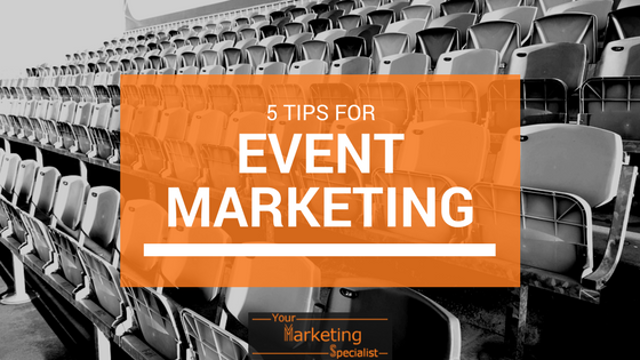 5 Event Marketing Tips Read Now
How to Video Guides Watch Now
Get your Free Better Smarter Marketing Checklist Download Here
Why I want to help businesses do Better Smarter Event Marketing Read Now
5 Reasons I'm on a mission to help 1,000 business do Better Smarter Marketing Read Now
Organiser
Your Marketing Specialist
I am on a mission to help 1,000 businesses do Better Smarter Marketing. 
Regular events:
First Tuesday of the month: Your Marketing Surgery Appointments.
Social Media Winter Workshops: Thursdays throughout November and early December