BetterOff Show & Tell - Salford City Council & Looking Local
Description

BetterOff Show & Tell with Salford City Council
BetterOff is a unique web-platform that combines benefits assessments and applications with comprehensive support for users in re-entering work. It guides users through the process: from assessing entitlements, processing claims and appeals, to ultimately providing the tools users need to re-enter work, all in one space allowing claimants to see what they're entitled to.
By facilitating self service, BetterOff reduces footfall in contact centres, allowing advisors to devote their time and effort to working with vulnerable claimants who cannot self serve. This allows claimants to have the support they need whilst reducing the impact of cuts to welfare advice budgets.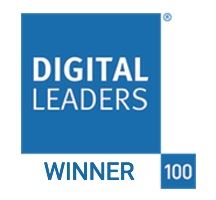 BetterOff at Salford
As DL100 Digital Council of The Year 2018, Salford are in a unique position to showcase the platform and are pushing forward in making sure their customer experience is simple for customers and efficient for Salford. They'll be discussing the strategic thinking and decision making that went into commissioning BetterOff and will share their experiences of using it since going live.
Event Summary:
This event will give you the chance to see BetterOff in action and hear from the team at Salford City Council who will be sharing their experiences since implementation. A full agenda will be available closer to the time.
We anticipate that this will be a popular event, so please register for your ticket early to avoid disappointment. Please note, there is a maximum of 2 spaces available for each Local Authority. Lunch and refreshments will be provided.
Please note, Salford City Council & Looking Local will be hosting a second Show & Tell event between 1pm-4pm for ScanStation. This will be a chance to see the self-serve scanning solution and hear from the team at Salford City Council that use it. Delegates are welcome to attend both events, please click here to view this event.