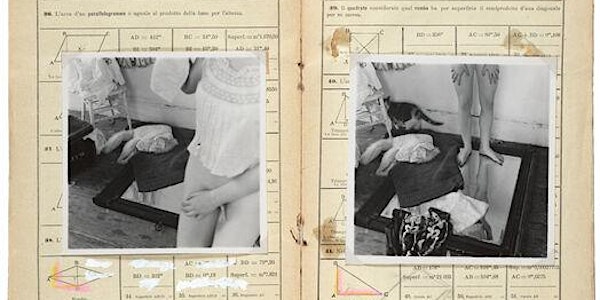 Between Two Worlds: On Art & Loss by Rochelle Roberts
Refund policy
Refunds up to 1 day before event
Rochelle Roberts writes about her personal experience with the lingering ghost of grief and the ways in which she uses visual art
About this event
Rochelle Roberts writes about her personal experience with the lingering ghost of grief and the ways in which she uses visual art as a way to understand and navigate it. Exploring the idea of ghosts and hauntings, she looks at her relationship to the work of Francesca Woodman, Duane Michals, Louise Bourgeois and Rachel Whiteread which, years later, helped her deal with the death of her brother when she was 8 years old.
Rochelle is a writer and editor with an interest in visual art. She has worked with organisations such as The Modernist Review, Maximillian William gallery, Decorating Dissidence and Poetry Birmingham Literary Journal as well as being Editor at Prestel.
This event is curated and hosted by Rachel Ashenden, co-founder of The Debutante, a magazine which explores the continued legacies and relevance of women surrealists, and is Communications Officer at the National Galleries of Scotland. There will also be the opportunity to ask Rochelle questions about her writing practice.
don't worry if you miss it - we will send you a recording valid for two weeks the next day