Description
You are warmly invited to 'Beyond Bars', an arts festival showcasing the experiences and the problems of punishment through the work of former prisoners, taking place on Wednesday 31ST of May from 2.30 to 5.30pm. This interactive, public engagement event will take place in Central London, at St. Ethelburga's Peace & Reconciliation Centre (tube: Liverpool Street Station). It will feature different forms of artistic expression, accompanied by a reception.
Through music, poetry, theatrical performance and visual arts, this festival will challenge the efficacy of punishment today and give voice to the lived experiences of those subjected to it. The event is a core part of a series of impact activities in collaboration with Safe Ground and the Howard League for Penal Reform, and funded by the ESRC Impact Acceleration Account at the University of Warwick, in which we aim to raise awareness of the current crisis in prisons and offer practical recommendations for tackling the ongoing outbreaks of violence and harm in prisons.
Programme: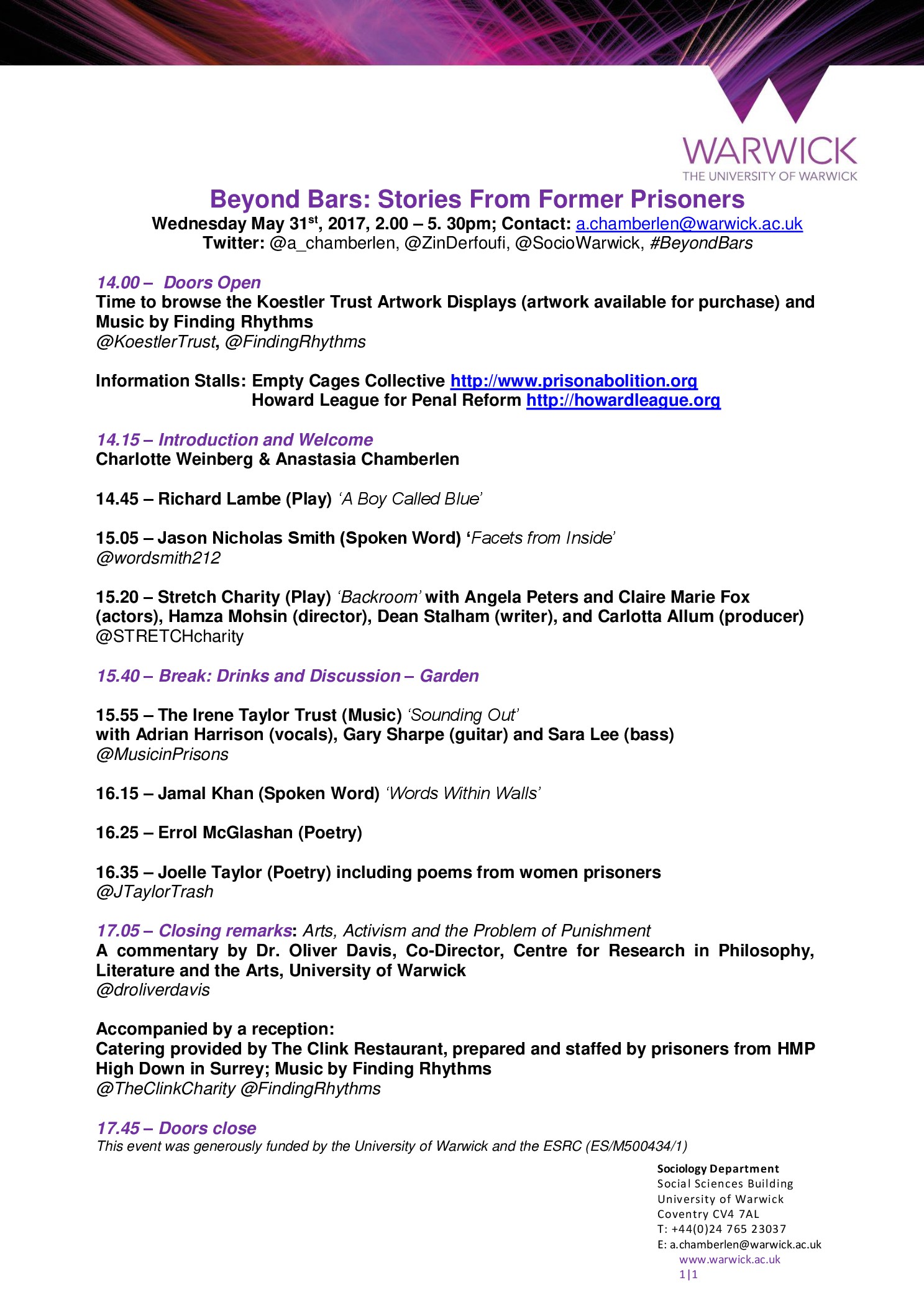 We will be delighted if you could confirm your attendance at this festival. We aim to present a detailed programme of performances in the next few days, but meanwhile, please get in touch if you have any questions.
Yours Sincerely,
Dr. Anastasia Chamberlen & Dr. Zin Derfoufi