BEYOND HAIR 2019: Female Business Networking Event

Saturday, 9 February 2019 from 10:00 to 16:00 (GMT)
Event Details
Theme: Build, Focus, Function.
Are you creative? Have a new idea? struggling to set up your business? Love all things Black hair? Looking for inspiration and empowerment?
WE ARE NIYO ENTERPRISE! and we have an event just for you!
Come and be part of #Beyondhair2019.
We want you to be there!
 This year we have made the Beyond hair event, a space for young creative business females to gain understanding and tools to help them further develop their brands/businesses and ideas. We are still passionate about empowering YOU, SO what better opportunity is there than coming along to BEYOND HAIR 2019.
This Níyó Event will empower you to build on your creative idea that you may already have or will have through a very actionable process only birthed through this event!
The venue is also a very intimate environment for you to be able to network with other like-minded people- whether you are creative, an entrepreneur, social entrepreneur, hair& beauty enthusiast, or you just want to network with other women.
This event will be a great start if you want to kick-start your side hustle or for you to just be able to learn business tips that can be applied beyond the hair industry.
Join us for interactive sessions with industry experts, on personal experiences of developing a business, creative workshops, exciting giveaways, a free goodie bag with products from your favourite brands, free food and much more.
WE WILL BE GIVING AWAY £200  TO A WOMAN WHO CAN PITCH THE BEST ENTERPRISE IDEA + FREE ADVICE ON BUSINESS PLANNING AND EXECUTION POST THIS EVENT!
What will you gain?
Workbooks with tools and exercises that will help you map out your business idea
Advice from real experts in various business sectors
a chance to network with other BME women 
A free goodie bag with great freebies from well-known brands 
an opportunity to win £200 grant towards your business idea
Delicious food and refreshment   
   Our Sponsors:   
Nottingham BuildingSociety
Nottingham Women's Centre
Curls 
Palmers Beauty
Treasure Tress
As I am
Keracare
Rude Health
Revlon Realistic
Gro healthy
Chika's Snacks 
Creme of Nature 
The Vendors:
Lekki Suga

As I am

Vive Con Style

Nicola Le Speare

Nature's Love Products

Cherish Me

Alliyah's Aesthetics
Our Speakers:
Florence San - Business Strategist and COO of Ren San & Co
Florence San is a highly qualified and experienced brand strategist with over six years of experience.
She is the COO and lead strategist of Ren San & Co. a Brand Strategist firm in the heart of London. With clients in various parts of the world such as Asia, Africa, and Europe. Moving brands forward, turning over millions for clients, developing concepts, taking brands from a local stage to a global stage. This has opened the firm to award nomination across the United Kingdom and Nigeria. Recognised by the former Mayor of London as a remarkable mentor.  Florence has a wide range of skills such as leadership, branding, strategy and speaking which have been developed and honed over the years.Florence is best known for her passion for helping people and her witty way to moving brands forward. Whether that be through brand strategy services, mentoring, charity work or life-changing events, she makes a difference.Outside of business and career, Florence is passionate about helping people and is an advocate against CSE and CEFM. She loves reading, theatres, and cooking. 
Daniella Genas - Business Consultant, Business Mentor and Coach
Started her first business in 2007 specialising in Event Management and Youth Training. Whilst running this business she secured a quarter a million pound of funding using her bid writing skills. She understands the process of applying for, managing and reporting on funding. She also secured sponsorship from major brands including Subway, HMV & Sony BMG  and is a very experienced sponsorship specialist. From managing a staff team of  9 and hundreds of volunteers she understands the process, challenges, and requirements of employing and managing people. As the Founder and CEO of her company, she was also responsible for financial management, sales, marketing, strategy, governance and basically everything required of my business. This experience helped her to develop a significant number of skills which she now uses to support other entrepreneurs. In 2015, Daniella sold the business and understands the process of growing and selling a business. 
Oyin Adebayo - Founder of Níyó 
Aside from getting her work featured in Black Beauty & Hair Magazine, being recognized by Brandy Norwood and building up a clientele of over 200 women  for the hairdressing services she provides, she  is a young woman studying Business Management and Economics at Nottingham Business School, a past Project Management Placement Student at Rolls-Royce Group PLC, a  business adviser  and mentor for women , especially young women and women who are disenchanted from the society namely sex workers, young offenders  and women with a history in substance misuse in her own right. She has an exuberant drive for excellence in all she does namely; striving to attain social equality and economic equality amongst women especially in emerging markets as well as a drive to walk in her God-given purpose. She runs a multi-faceted organization called Niyo enterprise, a company that specializes in using creative tools to empower, equip and build young women to create sustainable social enterprises. She does this through mentoring, teaching and training young women. She is known to help transform an idea with 'no life' to an idea worth millions of pounds. Leading various projects in the past and present with a common mission to empower women and to further empower the community around her as well as stopping the vicious cycle of disadvantage prevalent amongst women.
She has managed a youth engagement social enterprise in which she helped to start the newborn company from the start, managed to secure more than £30,000 in funding and also now acts as a non-executive director for the for the company commonly known as Urban Heard: Youth Engagement Specialist. Through this, she has been able to help two other projects secure funding in competitive environments.
 She is a very honest, caring, compassionate and enthusiastic individual with a penchant to bring about social change through her experiences and knowledge. A self-motivated and natural leader who values responsibility, community and holds exceptional team building and working ability, strong communication and interpersonal skills.
                                      PROGRAMME FOR THE DAY:
Start
Finish
Theme/Activity
Speaker
09:00
10:00
Setup
Everyone
10:00
10:15
Arrival and registration
Host - Sophia 
10:15
10:30
Introduction of the day 
 Core Team - Oyin & Laolu
10:30
11:15
Breakfast
Breakfast
11:15
11:30
Key note speech
Police & Crime Commissioner - Paddy Tipping
11:30
12:00
Focus
Oyin
12:00
12:35
Function
Florence Sann
12:35
12:50
Break
Host - Sophia 
12:50
13:20
Breakout sessions




- Goal setting & Ideation process- Daniella Genas

-Transformation Mapping - Florence Sann

- Time Management - Debbie Duvera

Media 

13:20
13:50
Build
Daniella Genas
13:50
13:55
evaluation of the day
Sophia- Host
13:55
14:45
Q&A
Panelists
14:45
15:00
Closing Remarks
Host
15:30
16:00
Networking and go home
 
  Check out our venue: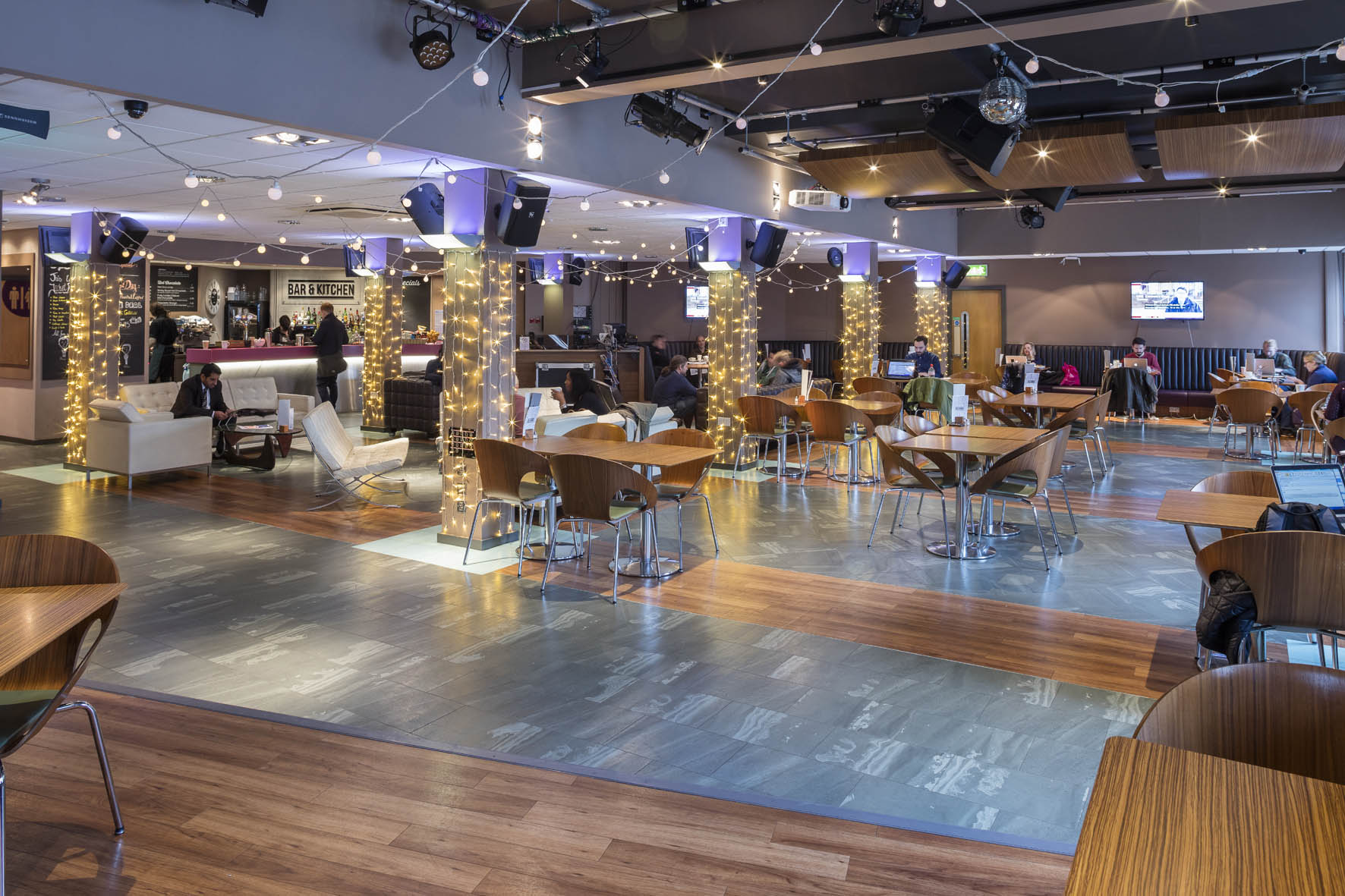 FAQs
 Is this event only restricted to women?
No, all humans are welcome but majority of the message will be catered to a female audience.
Are there ID or minimum age requirements to enter the event?
No. All are welcome. 
What can I bring into the event?
A friend, Your style, Paper, Pen, business cards,( if you have any) and an energetic and open mind.
How can I contact the organiser with any questions?
For any queries- contact us on admin@niyoenterprise.com
What's the refund policy?
Unfortunately, tickets are non-refundable.


//
When & Where

Antenna
9A Beck Street
NG1 1EQ Nottingham
United Kingdom


Saturday, 9 February 2019 from 10:00 to 16:00 (GMT)
Add to my calendar
Organiser
A multifaceted organisation that empowers BME women to use creative skills to create sustainable social enterprises.