'Beyond Labels' is a series of youth events run by the Human Rights Focus for ethnic minority young people (aged 18 -30) in London.
About this event
Our second event on 18 May focuses on widening participation in employment for ethnic minority young people. The panel discussion with the guest speakers will present the opportunity to learn about the issue and ask questions. The session will be followed by an interactive workshop on running a digital business for young people.
All participants will receive a YouthPass certificate, and the selected young people will be offered a paid work experience at the HRF.
This project is supported by the Erasmus + Programme. We will cover travel expenses and provide refreshments.
Due to Covid-19 restrictions, we can accommodate only a limited number of participants for in-person delivery. We will organise additional sessions for those wishing to join in person. There is no limit on the participants joining virtually. Further details will be emailed after the registration.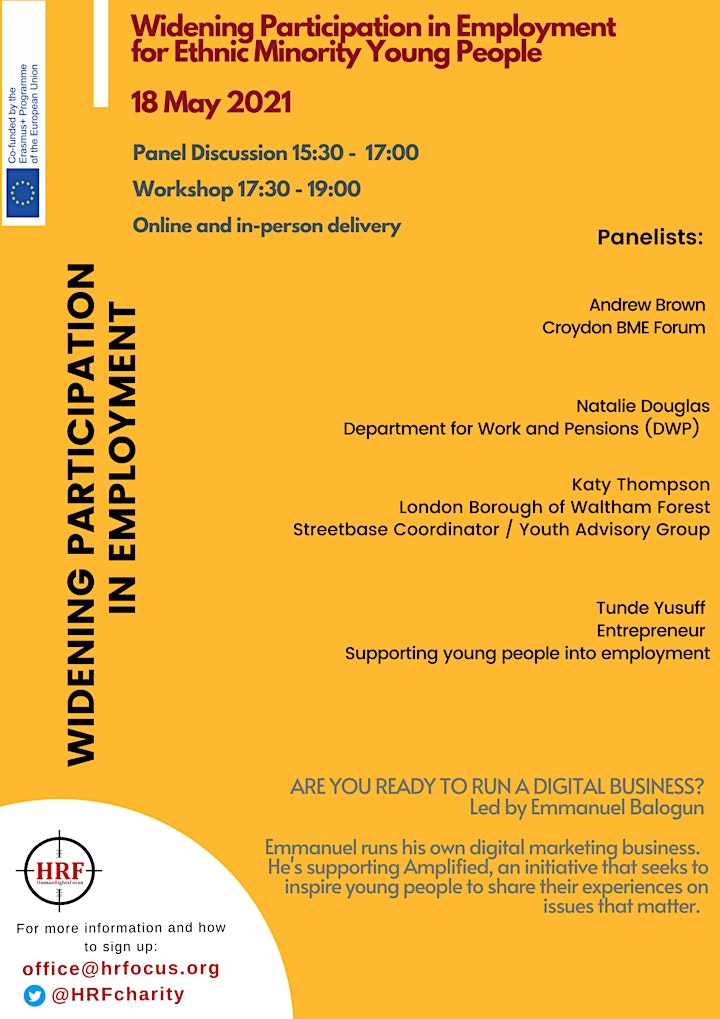 Organiser of Beyond Labels: Widening Participation for Ethnic Minority Young People