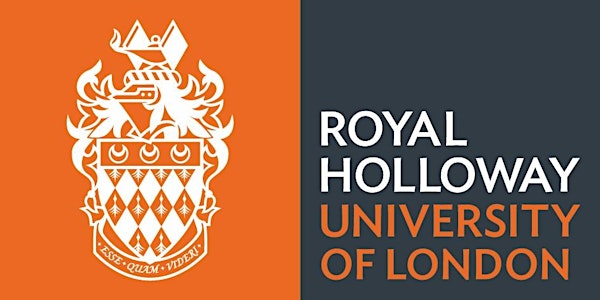 Beyond Partition Annual Conference 2022
This is the first annual conference of the Beyond Partition Working Group funded by the Humanities and Arts Research Institute.
About this event
Day 1 10th June
Panel 1: Non Partition Refugees in South Asia
9:30-11:30 am BST
Chair: Dr Yasmin Khan (University of Oxford)
Uditi Sen (University of Nottingham)
The Home that Never war: Decolonisation and Anglo Indian Migration to the Andaman Islands
Jayita Sarkar (University of Glasgow/University of Edinburgh)
Battlefields to Borderlands: Rohingyas and Decolonization, 1940s–1950s
Antara Datta (Royal Holloway, University of London)
Negotiating Precarity- Uyghur and Kazakh refugees in postcolonial South Asia
Ankit Kawade (Jawaharlal Nehru University, New Delhi)
Transnational Migration and the Idea of the Comparative Minority in Ambedkar's Political Thought
Panel 2: Borders and Borderlanders
12:00-2:00 pm BST
Chair: Dr Haimanti Roy (University of Dayton, Ohio)
Shalini Punjabi (Independent scholar)
Shifting homes and identities: dislocations along India's Western front
Nandini Rawat (Delhi University)
How to Build a Hindu: A Case Study of Pahari Migrants in Delhi
Dipti Tamang (Cornell University)
Citizenship, Longing and Belonging amongst the Indian Nepali/Gorkhas of Darjeeling Himalayas.
Panel 3: South Asia Beyond Borders
3:00-5:00 pm BST
Chair: Dr Sana Aiyar (MIT)
Jinal Parekh (Independent Scholar)
A small minority caught by the circumstances of history': Post-Imperial Britain and the Kenyan Asian Conundrum
Mira Burmeister-Rudolph (University of Amsterdam)
Ambiguous citizenship and the politics of informal representation: Indian charity organizations' mediation between low-wage labour migrants and migrant origin states in the Gulf countries
Shenila Khoja-Moolji (Bowdoin College)
Culinary Placemaking: Diasporic Indian Muslim women's cookbooks and the sensory memory of food
Kalathmika Natarajan (University of Exeter)
Caste, Race and Diplomacy: Mediating Indian Immigrants in Postwar Britain
Day 2 11th June 2022
Panel 4: NRC, CAA and redefining citizenship in the North East
9:30-11:30 am BST
Chair: Dr Sahana Ghosh (NUS)
Anindita Chakrabarty (Mahindra University)
Migration Studies and the Convention of a 'Partition Framework': Questioning Historicising
Salah Punathil (University of Hyderabad)
National Borders among Families: Precarious Citizenship and Removal in India
Debasreeta Deb (University of Otago)
Uprooted and Erased: Unearthing the Perils of Citizenship of the Bengalis in Assam's National Register of Citizens
Suraj Gogoi (Independent scholar)
Family as the Political: Emerging Citizenship Regimes in India
Panel 5: Cities, localities and migrant encounters
12:00-2:00 pm BST
Chair: Dr Anish Vanaik (Purdue University)
Asaf Ali Lone (CPR, New Delhi)
Repartitioning identities and urban spaces: (Un)Bordering Muslim Identity in India
Natasha Ansari (MIT)
Patriarchy Under Stress: Women and Urban Migration
Zoha Waseem (Warwick)
"It's like crossing a border everyday": Police-migrant encounters in a postcolonial city
Rohail Salman (George Washington University)
Land, Property, and Belonging: State practices and Evacuee Property management in Pakistan, 1947-1958
Panel 6: Postcolonial partitions and borders
3:00-5:00 BST
Chair: Dr Sarah Ansari (Royal Holloway)
Ahona Panda (Claremont Mckenna College)
The Politics of Language: Popular Sovereignty and the Language Movement in East Pakistan
Ilyas Chattha (LUMS)
Citizen Internees: Bengali Servicemen in Pakistan, 1971-1974
Chakraverti Mahajan (Queen's University, Belfast/University of Delhi)
Territorial Marginality, Multiple Displacements and Militarized Lives: Notes from the Line of Control in Jammu and Kashmir
Danny Shanahan (University of Cambridge)
Internal borderlands and the manufacture of consent in contemporary fiction about Kashmir
The Beyond Partition Working Group comprises the following members: Dr Haimanti Roy (University of Dayton, Ohio), Dr Uditi Sen (Nottingham University), Dr Jayita Sarkar (University of Glasgow), Dr Kalathmika Natarajan (Exeter), Dr Ketaki Pant (University of Southern California), Dr Sahana Ghosh (National University of Singapore) and Dr Antara Datta (Royal Holloway, University of London).