Description
Beyond projects: Agile as a culture
Agile's appeal now reaches far beyond the world of IT; proving very effective at developing innovative solutions to the wicked problems we experience in public services.
Public sector leaders love Agile – and they are recognising that it should go together with a leadership capacity that can deal with complexity. On top of this, they want to build a broader culture of agile, self-managing teams (Teal type organisation).
When dealing with complicated problems, the leader is expected and rewarded for knowing the answer. When there isn't always a definitive answer (and there is complexity), leaders need to mobilise their organisations and enable
more self- managing teams.
Learn about Agile beyond IT; developing a broader Agile leadership and culture and how organisations such as the Dutch social care organisation Buurtzorg, the Bill & Melinda Gates foundation, a US Care Health Trust, and Government Digital Service have been on and survived the journey.
Cost: £174 (including VAT, £145 excluding VAT). If you would like to pay using an alternative method then please contact luke.faulkner@basis.co.uk.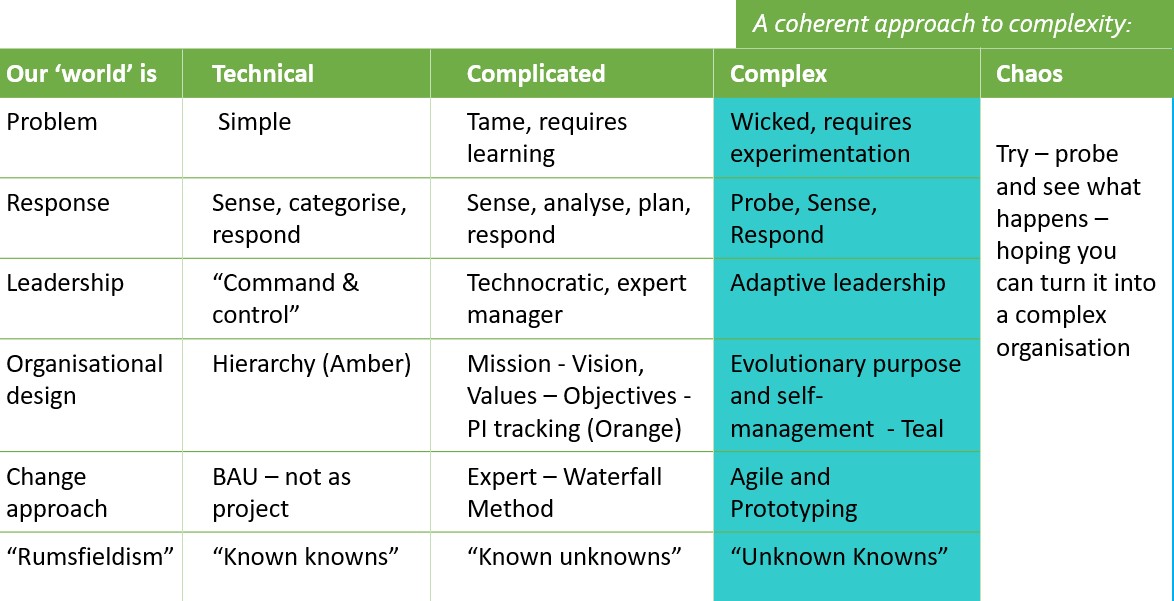 The morning is a new ½ day module within the Service Transformation Programme, followed by an afternoon, of various organisations sharing their thinking, and people discussing common problems and solutions in small groups.
If you have taken part in the Service Transformation Programme, you know we develop highly experiential and interactive learning so expect an intensive energising day.
Morning session 9am - 12.45pm Masterclass - Beyond projects: Agile as a culture - Interactive learning led by Dennis Vergne & Rick Torseth
Lunch 12.45pm - 1.45pm - with networking opportunities
Afternoon session 1.45pm - 4.30pm Talk and open space interactions - facilitated by Matt Barnaby; showcase Agile culture, lessons and examples from various organisations
Guests including Government Digital Service (GDS) sharing their experiences - 'if I knew then what I know now' and how they see the future for agile in service design in public sector
Rick Torseth supports, coaches and develops leaders in dealing with complexity. He is known for his innovative work with the Bill & Melinda Gates foundation. Based in Seattle, he works internationally with organisations ranging from Children's Services in Leicester to Refugees Charity in Amman (Jordan).
Dennis Vergne has developed Agile prototyping practices for public services and is a recognised expert in adaptive change. Although originally from Holland, most of his work has been within the British public sector, from local authorities to the DfE.