A fascinating LGBT+ History Month talk exploring how the binary definition of sex was challenged by scientists in the early 20th century.
About this event
In the last decade, the media in Western countries has increasingly discussed trans people, quite often stigmatising them. At the same time a growing number of young people identify as non-binary and some governments are discussing whether to recognise a neutral gender in official documents, along with male and female genders. In many cases, science is invoked to defend or challenge traditional understandings of gender and sex.
In this talk Dr Chiara Beccalossi (University of Lincoln) will examine how, with the understanding of intersex variations and how hormones and chromosomes function, the traditional binary definition of sex was challenged at the beginning of the twentieth century. She will also discuss how science has increasingly seen not only gender, but also sex, as a spectrum of degrees between male and female.
Dr Chiara Beccalossi is an Associate Professor in Modern and Contemporary European History at the University of Lincoln. Her main research interests focus on the history of the medicalisation of sexuality and gender identity. Chiara's first book, 'Female Sexual Inversion: Same-Sex Desires in Italian and British Sexology, c. 1870–1920' (2012), explores how same-sex desires came to be considered a medical disorder in Italy and Britain. In 2015 Chiara was awarded a five-year Wellcome Trust grant to develop a research project entitled 'Sexology, Hormones and Medical Experiments in the Latin Atlantic World: Local Power and International Networks, 1918-1985'.
Events Access & Inclusivity
At York St John University we are committed to making our events as welcoming and inclusive for as many people as possible.
If you are planning to attend one of our events and have specific requirements, please contact us by either e: events@yorksj.ac.uk or t: 01904 876654 and we will make every effort to accommodate you. If you would like to use closed captioning please contact us as soon as possible. We will try our best but cannot guarantee provision.
Privacy Policy
York St John University will use the data you submit in Eventbrite for the purposes of administering this event. York St John University utilises third party software for data storage, tracking and analysis activity but your details will not be used by any of these third parties in order to contact you. Any data you share with us will be used to help us improve your event experience and for event tracking and analysis activity within the University.
We will only send you important information and reminders related to the event you have booked, unless you tell us otherwise. During the booking process, if you opt in to receive emails about the latest events hosted and supported by York St John University, you consent to York St John University contacting you with relevant information.
If you no longer wish to hear from us you can opt out at any time by changing your contact preferences via the link in emails you receive from us or by contacting us directly via E: events@yorksj.ac.uk or T: 01904 876654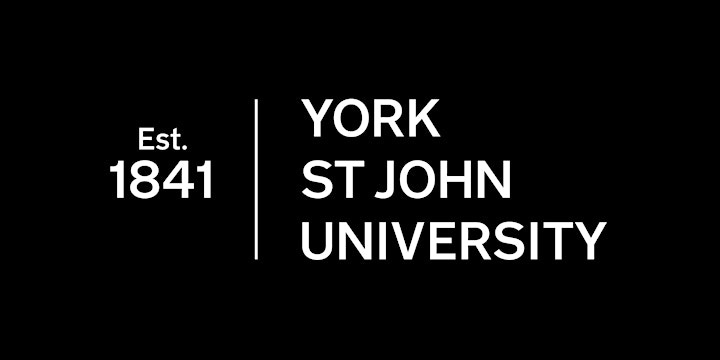 Organiser of Beyond the Binary: Scientific Thinking about Sex 1900-1950
York St John University was founded in 1841, born out of a socially conscious, ethical conviction in sharing education as a route to a fairer world. As a leading education, training and research institution in the heart of the historic city of York we serve a global campus of staff and students who thrive on academic excellence, graduate employability and a strong sense of community.