Event Information
Refund Policy
Contact the organiser to request a refund.
Eventbrite's fee is nonrefundable.
Join The AoU and speakers from around the world for an exploration of the post-engagement stages of collaborative planning
About this Event
Sponsored by JTP
This event starts at 12:00 today, and we have now ended member ticket bookings (at 10am). This is to allow us time to check the member list. If you are an AoU member, missed the booking window, and would like to attend this event, please contact us at info@academyofurbanism.org.uk and we will send you the details. We look forward to welcoming attendees later today.
Place based collaborative planning has been delivered through events known by different names, including charrettes, participatory placemaking, co-design, neighbourhood planning and Enquiry by Design.
These events are not standalone, though they can feel like that at the time. Rather they are important steps in a multi-stage collaborative endeavour by different actors throughout the lifetime of a project or programme. Ideally, participative co-design events ought to be so much more than a narrow consultation opportunity around a specific issue.
What comes before, during and, particularly, after events is important, if not critical. However there are unanswered questions about what happens after participatory design events, including around delivery mechanisms and who makes decisions; follow-on support for the community; project resourcing and funding streams; the legal or policy status of events and output reports; and appropriate monitoring and evaluation practices.
This event seeks to provide an international exploration of the post-engagement stages of collaborative planning, focusing on who does what, when and how. A key aspect is understanding the roles, aspirations and influence of the various practitioners over this period.
The event aims to bring together diverse international experience and insights from professional participants working across the globe, hearing their 'aspirations and concerns' within a call for an effective collaborative practice, and relevant research to support this.
The event will be chaired by Brian Evans, an AoU Academician, Professor of Urbanism & Landscape at the Mackintosh School of Architecture and CityUrbanist\Glasgow. We look forward to welcoming:
Joel Mills, Senior Director, Center for Communities by Design
Husam AlWaer AoU, University of Dundee
Erin Simmons AIA, Senior Director, Design Assistance
Jennifer Goold from the Baltimore Community, Neighborhood Design Center
Jas Atwal AoU, Kevin Murray Associates
Charles Campion AoU, JTP
Adam Birchall, Head of Sustainable Development, Cornwall Council
The event will consider the following questions:
1. What transitional support is needed for community stakeholders to take ownership of the post-event stages of the collaborative planning process?
2. How can the critical post-event activities be appropriately resourced?
3. How can the results arising from such events be more effectively linked to post-event decision-making and delivery of interventions?
4. What monitoring practices, including shared assessment/evaluation criteria, are necessary for gauging the impact of agreed goals arising from co-design events?
5. What key skills and knowledge are needed to support follow through of co-design events?
If you're new to The Academy of Urbanism, please visit our website to find out more about what we do, and for information on how to join https://www.academyofurbanism.org.uk/.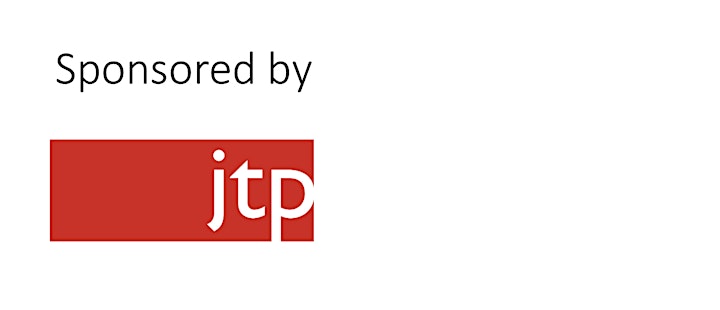 Date and Time
Location
Refund Policy
Contact the organiser to request a refund.
Eventbrite's fee is nonrefundable.