Location
Kings Place
90 York Way
London
N1 9AG
United Kingdom
Refund policy
Refunds up to 30 days before event
Eventbrite's fee is nonrefundable.
Beyond the Self with Africa Brooke and Special Guest Blair Imani Live Podcast Recording at International Women's Podcast Festival
About this event
Live recording of Beyond the Self with Africa Brooke and Special Guest Blair Imani at the International Women's Podcast Festival in Partnership with Pinterest.
Bringing together two incredible women for a special live recording of Beyond the Self where they will discuss: Choosing integrity & humility over outrage on demand.
As human beings, we are far more complex than we would like to believe. But we are also quite simple. Yet it's the seemingly simple steps to being in integrity with ourselves and the world around us that we tend to disregard.
In a time where we are overwhelmed with information, opinions, the pressure to think, speak, behave in pre-approved ways, and constantly feel as though we're walking on eggshells - it has never been more tempting to place focus on the external.
It has never been easier to self-sabotage.
This is why this podcast exists.
To support you in identifying your own blind spots, in practicing healthy detachment from the ego, honouring discomfort, returning to curiosity, and in equipping you with the tools you'll need to get back into the driver's seat.
In each episode, Africa aims to encourage us all to live in integrity by addressing the messy and beautiful parts of being human, placing value in nuance, and she also gives practical (evidence based) tools and useful resources to help you integrate the learnings.
If you're looking for an unfiltered approach to personal development and the philosophy of life - you're in the right place. There's no holding back here!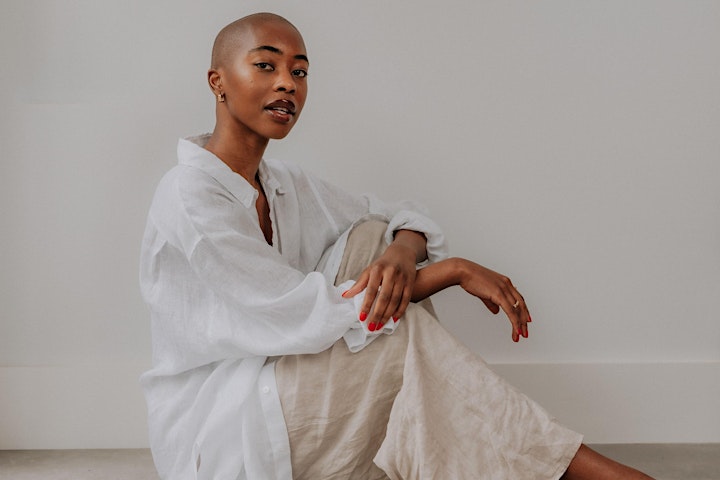 Joining Africa for this live podcast recording is Blair Imani, the author, educator, historian, creator of Smarter in Seconds.
Blair (she/her) is the LA Times Bestselling author of Read This to Get Smarter. She is an award-winning educator, historian and influencer. She is also the author of Making Our Way Home, and Modern HERstory. Her scholarship spans intersectionality, gender studies, race and racism, sociology, and United States history. She has presented at universities including Oxford, Stanford, Harvard, Duke, and many more. She serves on the Board of Directors for the Tegan and Sara Foundation, and on the Board of Trustees for Muslims for Progressive Values. The New York Times praises Blair Imani's unique ability to create "progressive lessons with vibrant visuals and a perky, quirky delivery." She was named to the Root 100 in 2019 and OUT 100 in 2018. She lives in Los Angeles, California.
Her work centres women and girls, global Black communities, and the LGBTQ community. As an educator and influencer, semi-retired organizer, and public speaker, Blair Imani is dedicated to making the world a better place and amplifying the voices and work of those fighting the good fight.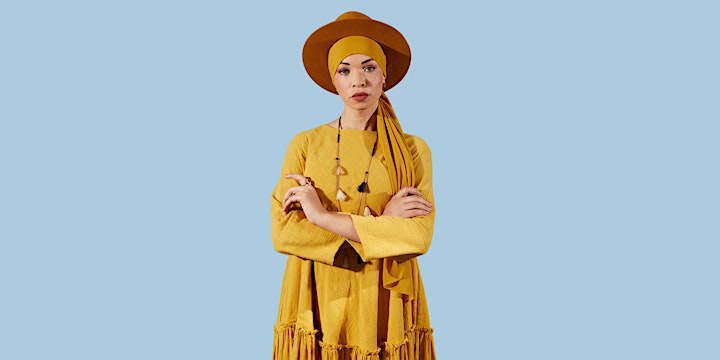 Africa Brooke is an internationally recognised consultant, speaker, and writer who specialises in helping people move through self-censorship and other forms of self-sabotage. Her work takes a close look at the complexity, mess, and glory that is the human experience, and she makes a strong case for why we need to accept discomfort as an essential part of the growth process.
Alongside hosting Beyond the Self, Africa is widely known for publishing a viral 4000-word open letter in January 2021 titled 'Why I'm leaving the cult of wokeness'. Although initially shared to a modest email list, the letter has now been read and shared organically by over 5 million people globally.
As a professional public speaker, she's been a featured guest on ITV, BBC Radio One, BBC Radio 4, BBC 1Xtra - and has delivered one of her signature keynotes at Cambridge University. She's written for mainstream publications such as The Guardian and has also appeared on a plethora of notable podcasts.
The evening promises to be an interesting meeting of minds for a one of a kind live podcast recording.
This event is part of the International Women's Podcast Festival in Partnership with Pinterest. For full details of the event and to explore other shows, please visit our site: https://festival.contentisqueen.org/