Beyond the Timetable - Managing stress in schools
Thu 17 November 2016, 09:00 – 16:30 GMT
Description
In partnership with: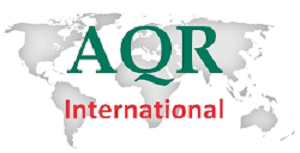 Guardian Jobs and AQR have partnered for the first time, to bring you Beyond the Timetable - Dealing with stress in schools. Guardian Jobs unique research about the working lives of teachers will be presented with focus on Scottish results, comparing them to the rest of the UK. This will be followed by sessions focused on some of the issues highlighted by the results such as managing stress. 
Speakers include:
Gillian Hamilton  
Gillian is the first chief executive of the Scottish College for Educational Leadership. She has worked in Scottish education for 26 years, and has held posts as a primary teacher, senior teacher, deputy head teacher and head teacher in schools in Glasgow, North Ayrshire and East Ayrshire.
Professor Peter Clough  
Professor Clough is Chair of Applied Psychology at Manchester Metropolitan University. He is a leading international researcher in mental toughness. Peter is the developer of the 4 'C's model of mental toughness, the most widely used model for mental toughness in the world
If you have any questions please contact Lillian.Dell-Smith@theguardian.com.
.