Sales Have Ended
Registrations are closed
Thank you for book your place for the BeYou Network Event - Conversation on Menopause. We hope you find the event both interesting and beneficial. Looking forward to meeting you. JDN Consulting UK
The BeYou Network Event is an informal session, where we ask you to bring your coffee and cake (or fruit!) and take some time out to learn.
About this event
The BeYou Women's Network continues to grow, so we would like to bring even more amazing women together to learn, laugh and share knowledge.
CONVERSATION ON MENOPAUSE
This event is aimed at women who would like to know more about perimenopause and/or menopause, either because they are going through it personally or are wanting to support friends or family members.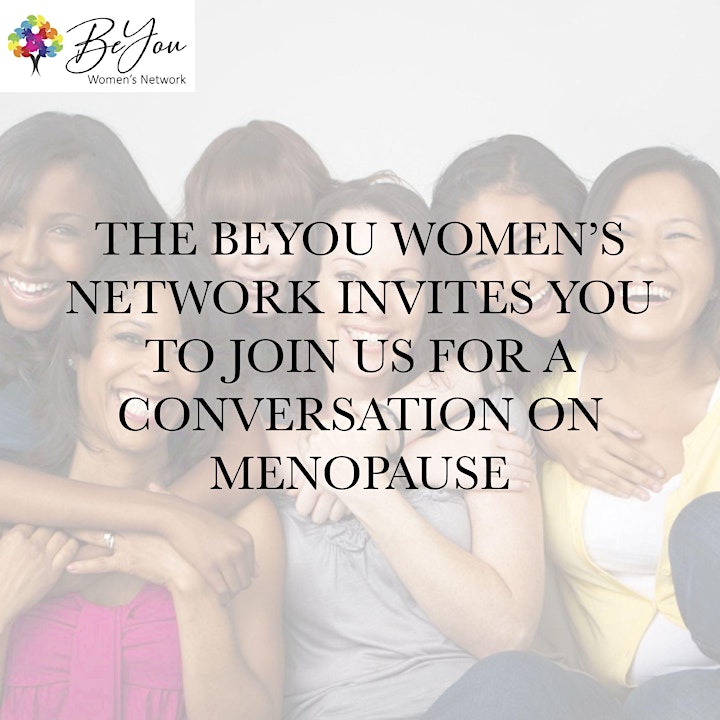 GUEST SPEAKERS
Our two guest speakers, Dr. Roberta Babb and Bernadette Moyle, will lead the Conversation on Menopause and share their knowledge and expertise on the subject.
Dr. Roberta Babb, is a registered clinical psychologist, registered psychodynamic psychotherapist, executive coach, organisational consultant and life coach. She has over 18 years' experience working in the public sector and private sector.
Bernadette Moyle is an Integrative Counsellor and has been practicing for 16 years. She specialises in bereavement, loss and substance misuse. Bernadette has personal experience of the physical and emotional difficulties associated with the menopause. She aims to clearly and honestly explain what happens to women physically and emotionally during this time.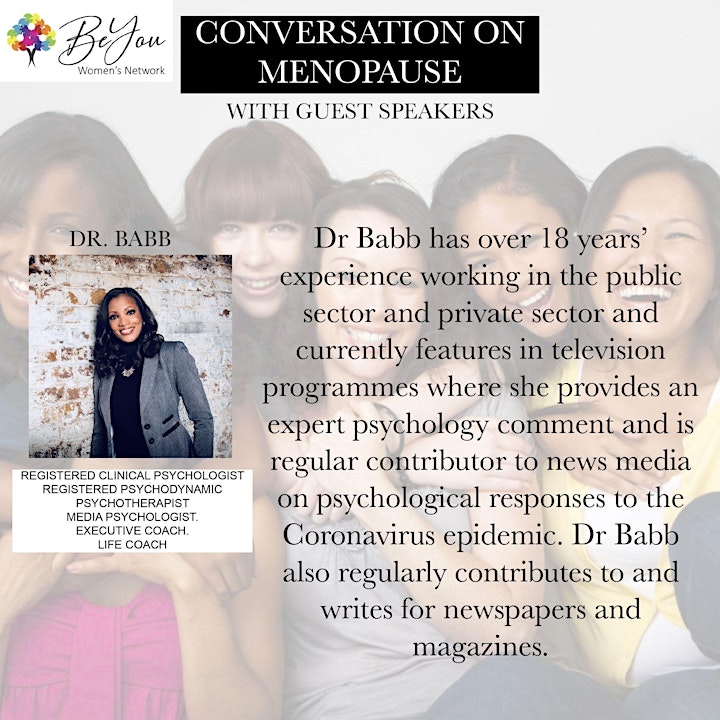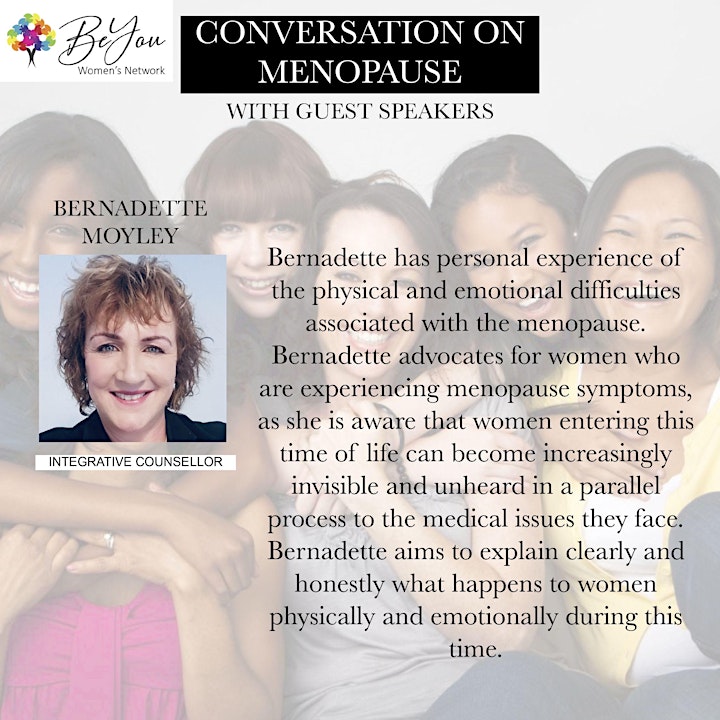 LEARN, SHARE, CONNECT
So, if this topic interests you, book a place and join the BeYou Women's Network for coffee, cake, and a chat!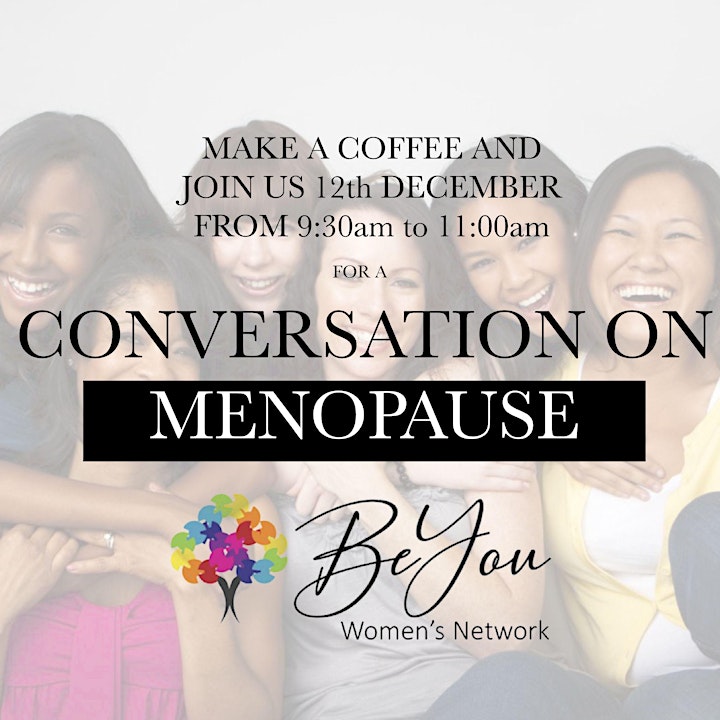 KEEP IN TOUCH
To hear about future BeYou Women's Network and Training Events subscribe to our mailing list.