Description
BFFS is delighted to announce a new fantastic opportunity for film programmers in the community cinema sector to preview some great new titles from the BFFS Booking Scheme. Join us in Sheffield on 21 June at the Showroom Cinema, where we will be screening a diverse programme of 6 upcoming films - a great chance to get a headstart on programming for your next season.

In addition to the opportunity to preview some fantastic new films, BFFS will also be a hosting a morning workshop tackling programming diverse content and audience development, featuring contributors from both distributors and those screening films in the community.
This event is supported by Film Hub North West Central - part of the BFI Film Audience Network - and is open to community exhibitors all across the UK.
The films screening at the event are:
Who is Dayani Cristal? - Presented by Gael Garcia Bernal this documentary traces the journey of an unidentified immigrant who died on the treacherous journey across Central America to the United States. Bernal and director Marc Silver embed themselves within the migrant communities travelling north and illuminate the tragic stories of those who are prepared to risk their lives in search of a better life and the means to support their families.
Here and Now - With a background in independent cinema, theatre and short films Lisle Turner's debut feature is a bittersweet romantic drama filmed in the beautiful Wye Valley, a true British independent film about love, escape and growing up.
Mystery Road - The tensions between an aboriginal community and the predominantly white police force are stirred by the murder of a young aboriginal woman. With the investigation failing to turn up any leads Detective Jay Swan, who grew up in the community, tries to broker peace before the situation erupts into conflict.
Death Watch - The BFI's Sci-Fi season, launching this autumn, encourages a look back over some of the classics of sci-fi cinema, particularly those that have been somewhat overlooked or forgotten. In recognition of that we will be screening Death Watch a superb futurist fable form Bertrand Tavernier, starring Romy Scheider, Harry Dean Stanton and Harvey Keitel.
Death Watch take places in a near-future society where dramatic improvements in medicine have cured nearly all fatal diseases, but in which economic inequality remains rife. The rarity of terminal illness makes Katherine Mortonhoe's diagnosis with a rare fatal disease a subject of mass interest. TV companies rush to Katherine with bids for the rights to film her final days but she refuses and flees the city. Undeterred a TV exec, who argues that her death is 'the national interest', convinces a cameraman to undergo an experimental procedure to insert cameras in his eyes so that he can film Katherine without her knowledge.
A terrific example of the ability of science fiction to explore and play on contemporary fears, Death Watch remains startling and chillingly relevant.
The Priest's Children -a witty, absurdist satire, The Priest's Children takes place on a small Dalmatian island where catholic clergyman Father Fabijan has an unusual problem: the birthrate in his community has stalled and the population is dwindling. He hatches a plan with the local pharmacist to sabotage the island's supply of birth control but the consequences are rather more complicated than he expected. An audience favourite at film festivals, The Priest's Children is sure to delight.
When I Saw You - Set in 1967 in the refugee camps in Jordan, Tarek, 11, is one of many Palestinians who have fled across the border to escape the fighting. Tarek struggles to adapt to life in the camp and longs for a way out - and to search for his father. His curiosity leads him to a group of people who are refusing to give up hope of returning home and with them Tarek finds a new purpose. An optimistic and tender coming of age story, When I Saw You has drawn rave reviews and is sure to be a hit with community cinema audiences.
There will be free tea and coffee available on arrival as well as a complimentary lunch.
Keep an eye on our twitter feed: @_BFFS_ for the latest news!

Please remember to bring a copy of your ticket with you.

The Showroom Cinema is just a very short walk away from the train station and coach station. There is paid parking available on Shoreham Street, Sydney Street as well as limited parking at the Train Station.
LINE-UP
9:30am - 10:00am: Registration and tea & coffee (Café)
10:00am - 11:30am: Programming workshop (Screen 2)
11:35am - 1:10pm: Here and Now (Screen 1) or Who Is Dayani Cristal? (Screen 2)
1:10pm - 1:50pm: Lunch (Café)
1:50pm - 3.50pm: Mystery Road (Screen 1) or Death Watch (Screen 2)
4:00pm - 6.00pm: The Priest's Children (Screen 1) or When I Saw You (Screen 2)
BURSARIES
Groups in the Film Hub North West Central region can apply for bursaries to attend the session - up to 50% towards travel and accommodation and up to 70% towards the cost of the tickets. For more information go to http://filmhubnwc.org/funding/. Members of the NWC Hub are entitled to the £12 reduced ticket rate.
Groups in the North region can apply for bursaries towards travel, accommodation and tickets from Film Hub North, but must allow up to four weeks turn around for applications. For more info go to: http://www.showroomworkstation.org.uk/info/filmhubnorth or contact chris@filmhubnorth.org.uk
If you are in any other part of the country, please contact your local Hub for more information.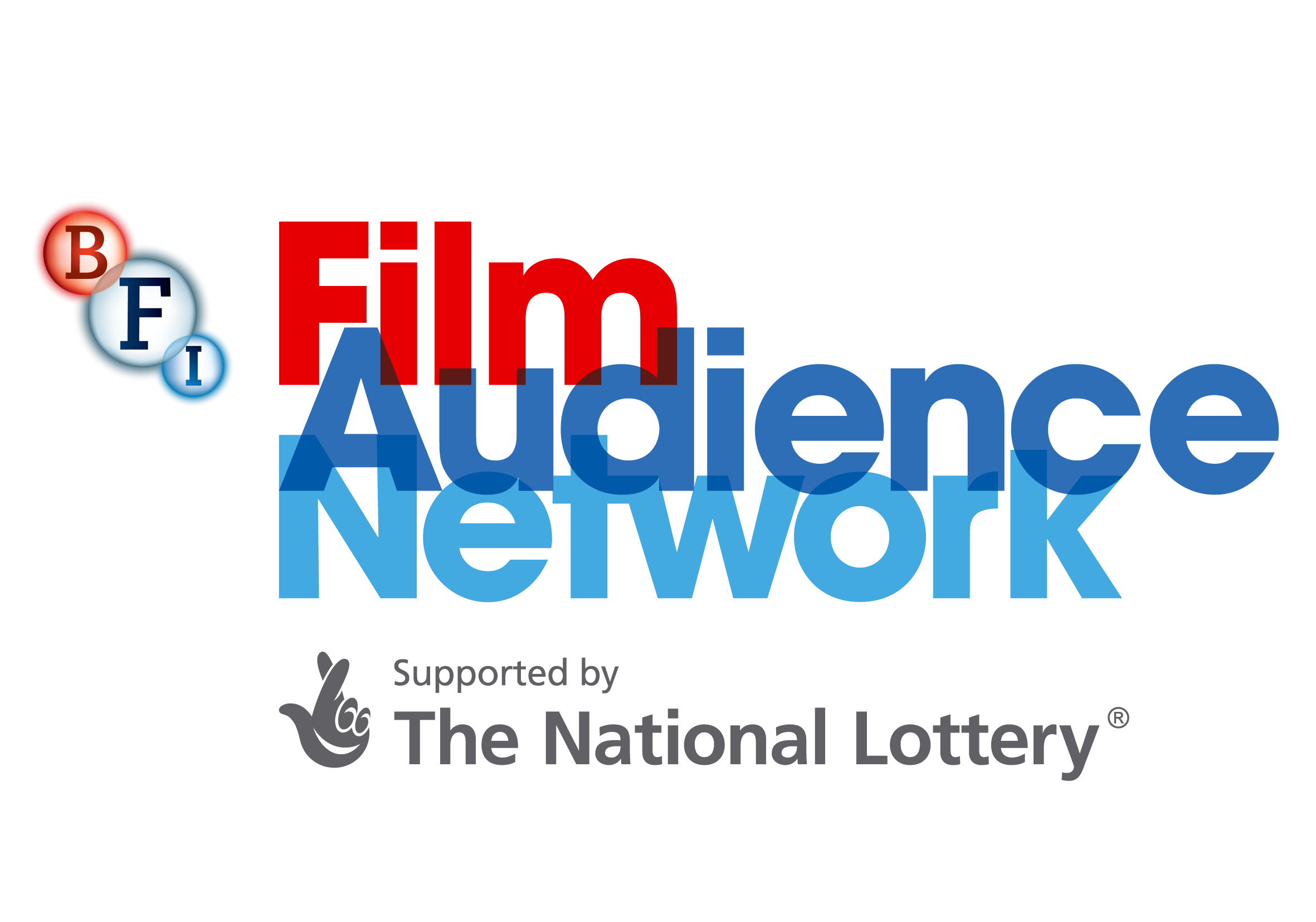 Organiser of BFFS Preview Day
Cinema For All (formerly known as the British Federation of Film Societies - BFFS) is the national organisation for the development and support of the film society and community cinema movement in the UK.
Film Hub NI is one of nine Film Hubs that make up the BFI Film Audience Network. Each Film Hub is led by a Film Hub Lead Organisation (FHLO) that receives funding from the BFI to deliver extensive programming, audience development activity and support sector training in their region.
Access>CINEMA is the support organisation for cultural film exhibition in Northern Ireland. They support their members with film programming, audience development and technical support.