Description
Wish to be in a room full of investors that are looking for businesses like yours?
The BFS Advance series brings you an opportunity with a greater value for your time and money. This speed-dating event is a niche workshop for all sort of companies that are not just tech-enabled but are dedicated toward building new technology.
Thus, if you are an entrepreneur from the DeepTech, AI, Robotics, Blockchain, MedTech, BioTech, FinTech, InsureTech, AdTech, Big Data, Nanotech, Augmented & Virtual Reality, IOT, Smart Homes/Cities or PropTech sector then you have found yourself the perfect event!
Why attend? At these new series of BFS Advance events you can:
Get the most in the least amount of time through being at a very targeted event designed for your needs.

Receive face-time with relevant funders looking for businesses like yours.

Make funders aware of your business and its funding needs.

Receive feedback from multiple funders.

Get the ball rolling straight at the event!
This is an exclusive workshop and hence we will be pre-vetting applicants to make sure that they meet the investors' and event's criteria. Thus, in order to participate, your business should qualify against the following criteria:
Tech-Centered,

Working product, or at least a prototype as a must.
*Please note that businesses that do not meet the above listed criteria will not be allowed to attend the event. If you have any doubts regarding any of the above mentioned criteria then please do not hesitate to contact us at events@businessfundingshow.com
Preparation for Speed Dating:
Practice a 150-second statement that includes your name, company name, and what you are looking for,

Make sure you have a supply of business cards ready,

Remember that you have a few seconds to make a positive first impression.
So, if you are a Tech industry player in need of funding or looking for support to grow your venture - then this event can be another tool in your professional toolkit to contribute to your success.
*Please note that the organisers maintain the right to pre-vet the speed-dating applications - so, submission of an application does not guarantee you a slot at this event. Hence, please read through the above listed criteria carefully and if you have any doubts contact us at events@businessfundingshow.com
*We charge a 3% success fee to any business that secures funding through these events.
Over the years, we have successfully developed a network of over 4,000 funders, consisting of accelerators, business angels, venture capitalists, crowdfunding platforms, grant specialists and more.
Some of the funders in our network: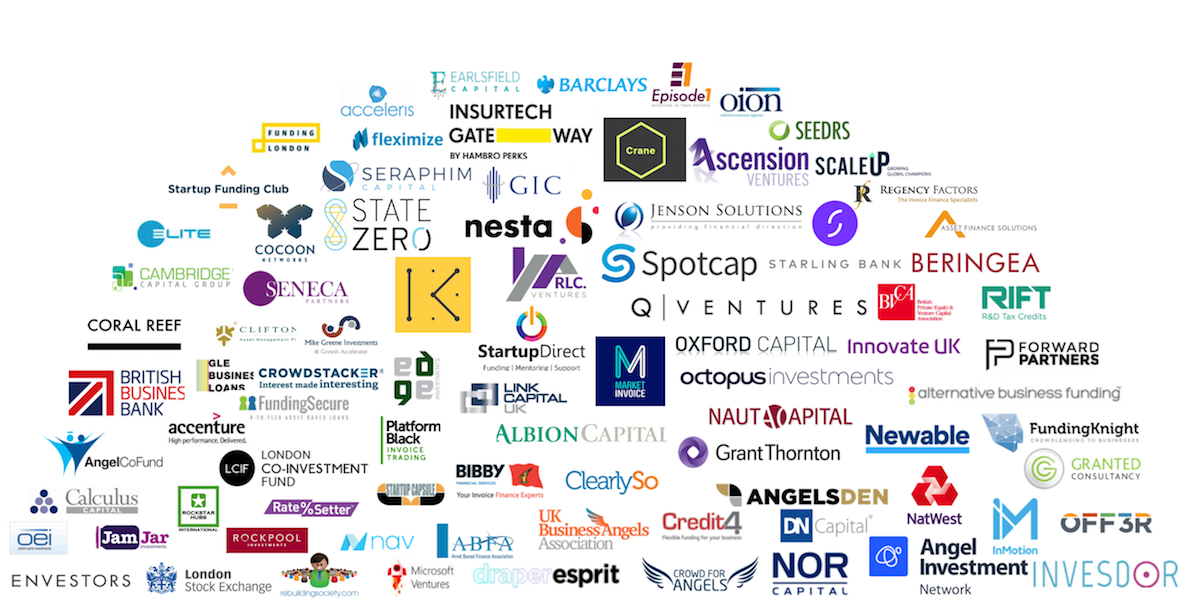 Plan your evening:
• 6.00-6.20pm Arrival and Registration
• 6.20 - 6.25pm Welcome from BFS
• 6.25 - 6.50pm Introduction to Funders
• 6.50-8.00pm Speed - Dating with Tech Investors and Service Providers
• 8.00-8.30pm Networking with Drinks
Why not benefit from a member's discount?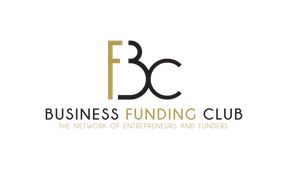 You can now join the Business Funding Club, a premier network connecting entrepreneurs, funders, and service providers. BFC members gain access to exclusive events, showcase opportunities at BFS workshops, consultations and access to FundingMatches.com, an online matching service for entrepreneurs and VCs.
View all benefits and sign up here: https://bit.ly/2GjqiqO
EVENT SPONSORED BY:

A City Law Firm is a leading entrepreneur firm of regulated solicitors based in the heart of the City of London. ACLF acts for high-net worth individuals as well as entrepreneurs in sectors such as media, TV, technology, fashion and finance and start-up businesses that seek and secure investment.

Funding Matches is an online platform where founders can meet funders. This platform is connected to the Business Funding Show and is ideal for entrepreneurs seeking funding and VCs looking for the perfect business to support.
Organisers:

Business Funding Show, originally the first ever funding exhibition for the UK & EU, is now a series of events bringing together high potential SMEs and leading financial institutions to ensure UK's business growth.
Host:

WeWork is a platform for creators. They provide you with everything you need to create your life's work. They're growing our community in London with new spaces opening up throughout the city, get in touch to learn more: https://www.wework.com/buildings/aldwych-house--london
***WeWork security request***
WeWork has requested that all attendees provide us with:
- Full name
- Email, and
- Company name
Note: You may not be allowed into the building if you do not provide the above RSVP
We appreciate your cooperation in updating your RSVP to be an accurate representation of whether you will attend.
TICKETS TO THIS EVENT ARE NON-REFUNDABLE.