Description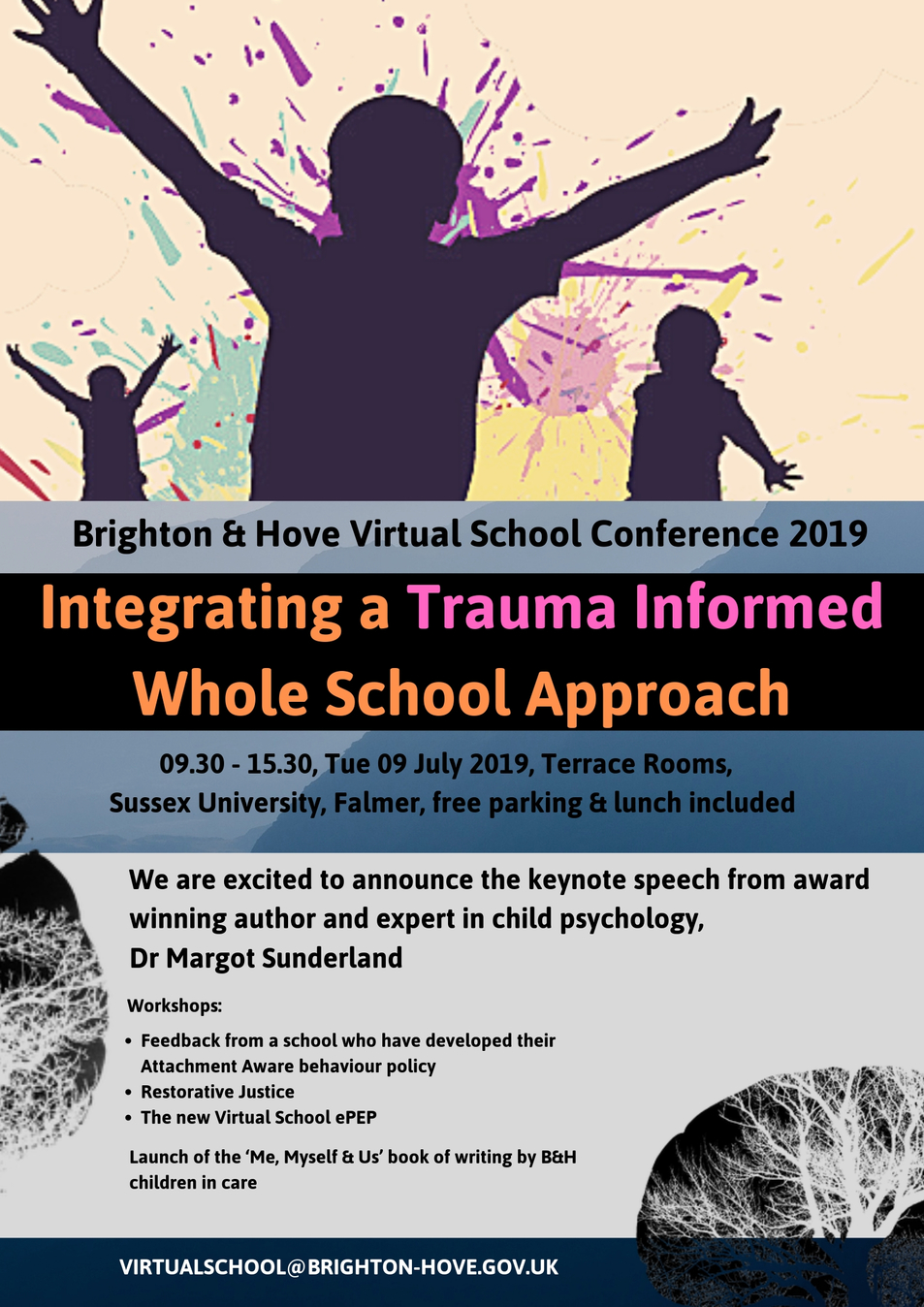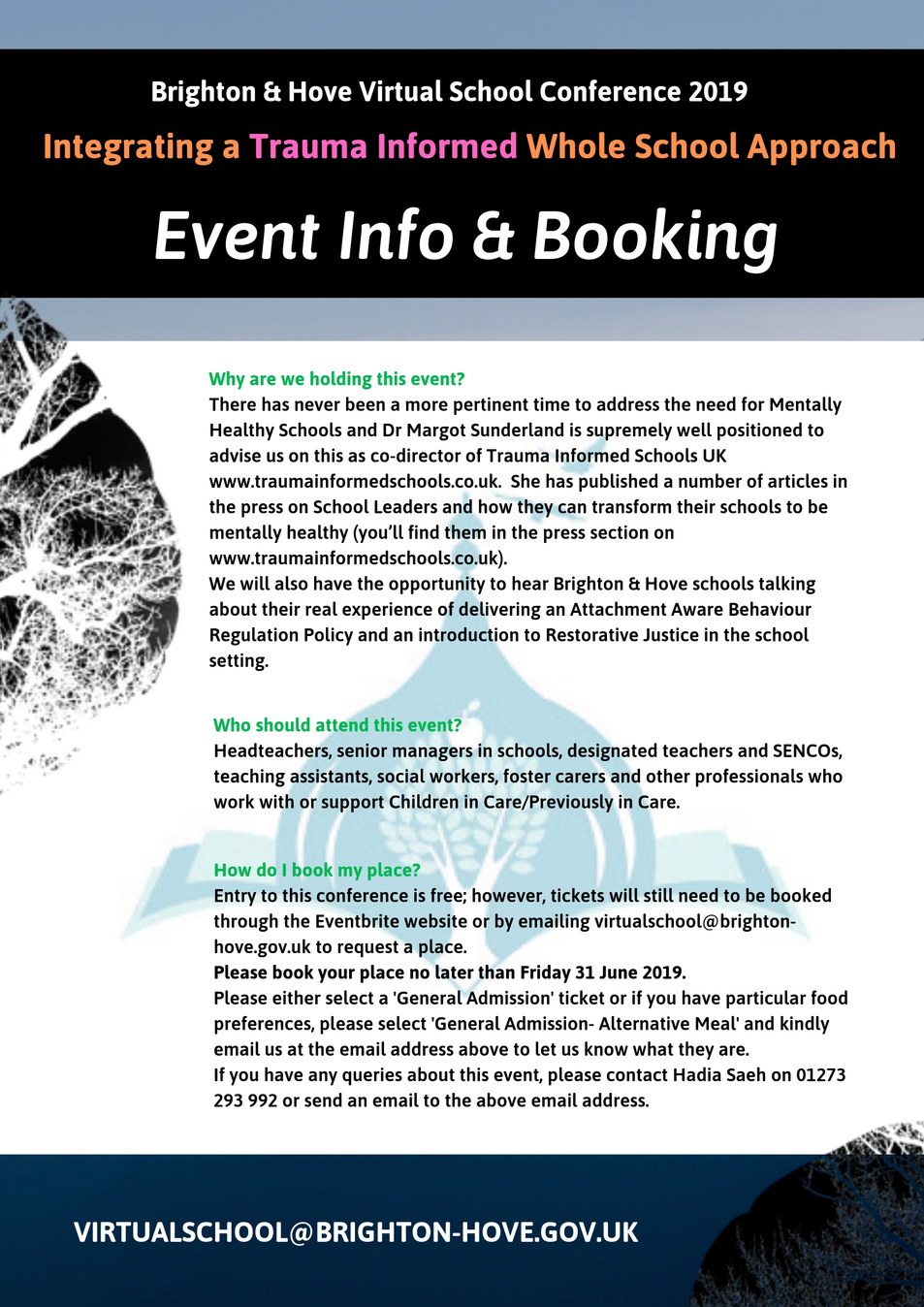 BOOK YOUR PLACE NOW: Tickets are FREE but limited in number
The Brighton & Hove Virtual School for Children in Care and Previously in Care are delighted to invite you to attend our annual conference which this year focuses on mental health in schools. There has been so much in the media in recent times about the crisis in mental health affecting our young people and the role of the school in supporting them.
Margot Sunderland is a pre-eminent expert in the field of trauma informed schools and we see this as a fantastic opportunity for schools to gain from her experience and insight to help you ensure you have the most informed and robust provision in place.
In addition to this we will hear from a Brighton & Hove school on their delivery of the new Attachment Aware Behaviour Regulation Policy as well as a Young Minds introduction to Restorative Justice and a workshop on the brand new ePEP system that will be going live in September. Lastly but not least we will launching a book of creative writing by our young people which we are hugely excited about.
Entry to this conference is free; however, tickets will still need to be booked through either our BEEM service, or the Eventbrite website or by emailing virtualschool@brighton-hove.gov.uk.
Please book your place no later than Friday 31 June 2019.
When booking on Eventbrite, please either select a 'General Admission' ticket or if you have particular food preferences, please select 'General Admission- Alternative Meal' and kindly email us at the email address above to let us know what they are. If booking through any other means, please kindly email us to let us know your food preference.
PARKING:
Parking is available on site. Please email virtualschool@brighton-hove.gov.uk to request a parking voucher that you will need to print and bring with you. Otherwise, parking vouchers can be collected on site, on the day, at the Terrace Rooms before 9.30am from a member of our team.
If you have any queries about this event, please contact Hadia Saeh on 01273 293 992 or send an email to the above email address.
We hope to see you at this exciting event.
Many thanks
The Virtual School Team @ Brighton & Hove City Council.
Virtual School for Children in Care
Moulsecoomb Hub South
Hodshrove Lane
Brighton
BN2 4SE
01273 293992