Description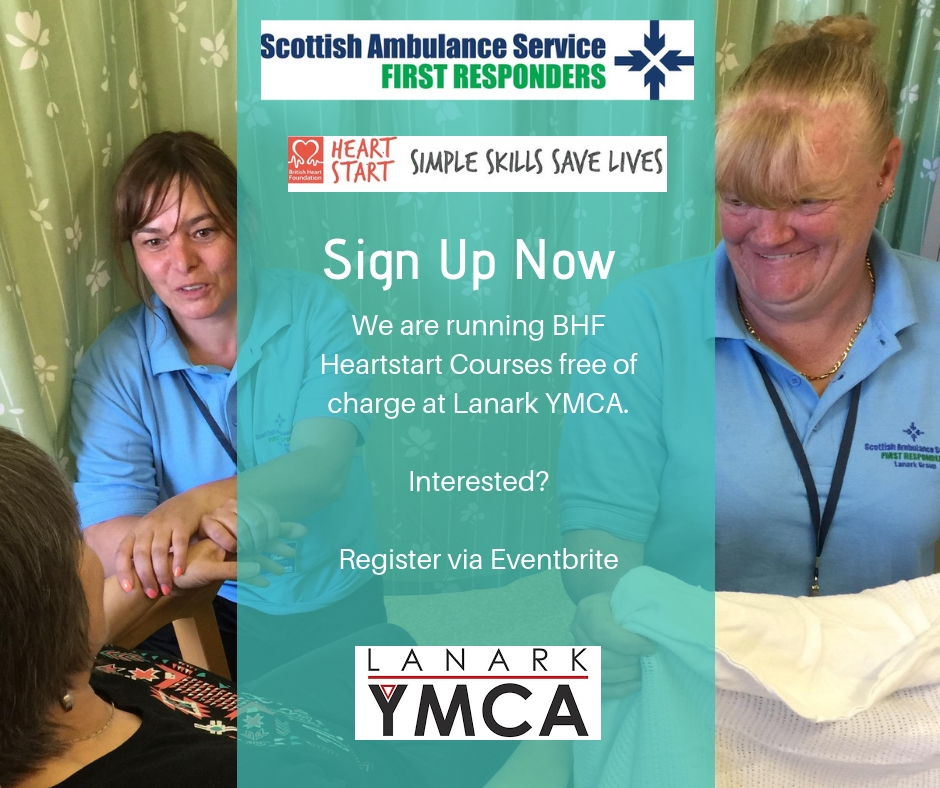 Your local Community First Responder Schemes are coming together to deliver a series of BHF Heart Start courses with support from Lanark YMCA.
You will learn important and lifesaving skills including:
How to care for unconscious casualty
How to perform CPR
How to treat a bleeding wound
What to do if someone is choking
We have 12 spaces available on each course.
The course is best suited for those that are 16+.
If you have any questions, please email Ross McMillan via email ross.mcmillan1@icloud.com or Contact us via the Facebook page.
If you wish to learn more about the British Heart Foundation's Heart Start course, please visit their website:
https://www.bhf.org.uk/how-you-can-help/how-to-save-a-life/how-to-do-cpr/heartstart-training
If you would like to learn more about Community First Responders, please visit the Scottish Ambulance Service website for more details:
http://www.scottishambulance.com/YourCommunity/responders.aspx