Live cook-a-long with Aasia from Bibi's Indian Cookery
About this event
Join Aasia from Bibi's Indian Cookery for a special Eat for our Future cook-a-long making a delicious plant based dinner.
Bibi has been teaching Indian and other types of cookery for over 8 years, to groups and individuals. She also runs 'Learn to Cook Cambridge', which is anything from beginners cooking on a budget classes, to Mediterranean cookery, to baking and beyond!Aasia has been a keen cook, from an early age, learning about baking, Indian and Pakistani cooking from her mum.
After studying English & European philosophy at Anglia university, Aasia went on to do youth and community work. Often involving cookery projects. Working with many organisations including Cambridge City Council, the Red Hen Project, and Kettles Yard. She also runs Indian cookery Masterclasses for businesses in partnership with Cambridge Food Tours.
Don't miss this fantastic chance to join Aasia cooking a simple, delicious, seasonal menu from the comfort of your own kitchen!
We will be making Tarka Dahl with seasonal veggies, served with Chappatties (flat breads) and Cachumber (fresh salsa).
Ingredients and recipe will be sent out by email well in advance of the event.
Check out Aasia's tutorial for a Veggie Bhuna from our YouTube channel!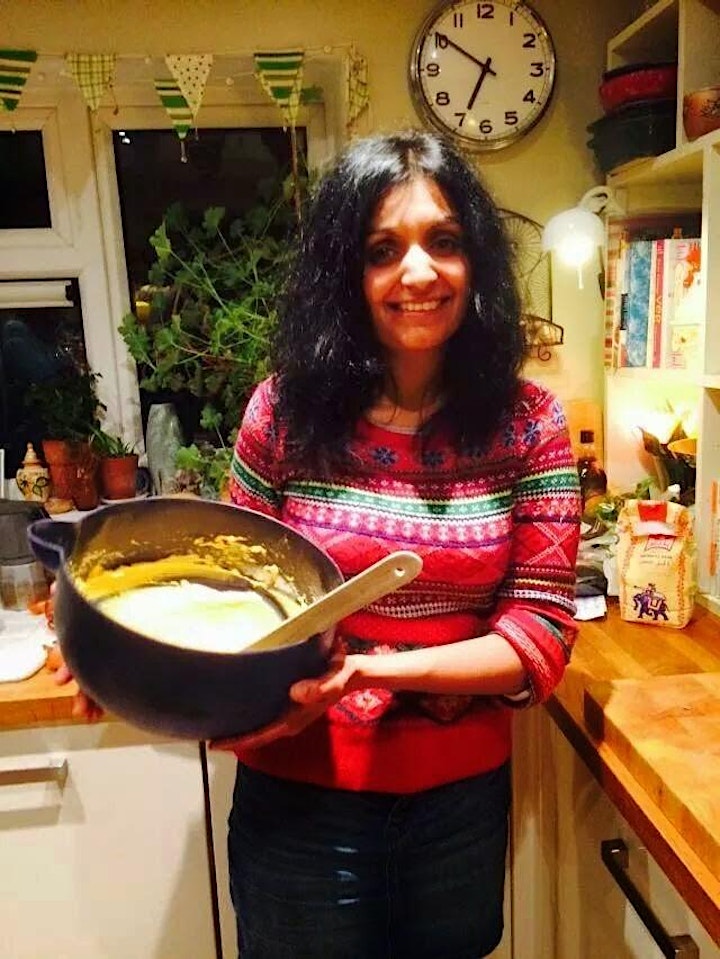 Organiser of Bibi's Indian Cookery cook-a-long