Please join the British Italian Conservatives Gala Reception at the Conservative Party Conference, Manchester on Sunday 3rd October 2021
About this event
Dear BIC friends and supporters,
We, the British Italian Conservatives (BIC), warmheartedly invite you to join us at our Gala Reception which will take place at the Conservative Party Conference, Manchester Central, on Sunday 3rd October 2021. Please join us in the Blue Room from 20:30, our guests will be treated to delicious Italian wine and delicacies throughout the evening.
Although the past few years have been turbulent for all of us, it also proved to be a testament to the endurance of the human spirit and the unity in the face of a common threat. We now look forward to coming back together again to celebrate the unity between the great British, Italian and European communities by bringing together all those who share our values and views for a common impending future for our great country.
While many of us have been conducting our daily business from the safety and comfort of our home, we undeniably miss the opportunity for social physical interaction with our friends and partners. For us, for BIC, it is the ultimate purpose to forge unbreakable bonds and build relationships with people such as yourself and this event reflects our goal.
We look forward to guest speeches on the evening from several senior politicians (to be announced shortly), BIC Patrons and of course our chairman, Dr Maurizio Bragagni OBE.
We hope you can join us and look forward to seeing you there! Let us toast together with the endurance of the human spirit!
Due to a limited number of spaces, please kindly your attendance through Eventbrite by Friday 1st October.
**Please note guests must be registered for the Conservative Party Conference to attend the BIC Gala reception.
For any further information please contact BIC Director of Data & Membership, Mr Petar Karaivanov karaivanopp@gmail.com or BIC Secretary Ms Zilah Skerritt zilah.skerritt@tratosgroup.com
Best Regards,
British Italian Conservatives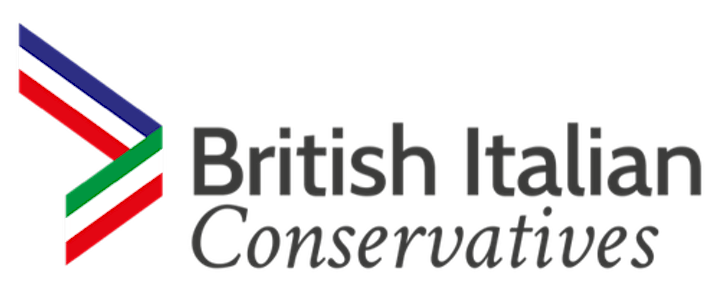 Organiser of BIC Gala Reception