BIC Workshop: Communicating Price Details in ONIX

Thursday, 5 September 2019 from 13:30 to 16:30 (BST)
Event Details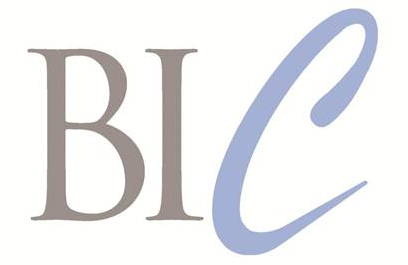 Book Industry Communication Ltd
BIC is the book industry's independent supply chain organisation, committed to improving the efficiency of the trade and library supply chains, reducing cost and automating processes. BIC is committed to creating an efficient supply chain for both physical and digital products across the entire book industry, working with all relevant stakeholders to eliminate wasteful and time-consuming practices and implement solutions acceptable to all. BIC's unique position of trust with all parties in the supply chain makes it possible to reach agreement on dependable standards and ways of working. Training is also at the heart of BIC's activities and BIC strongly believes that successful businesses start with people.
Find out more: www.bic.org.uk
---
BIC Workshop: Communicating Price Details in ONIX 
Prices are one of the key data types in ONIX – and as a commercial standard that aims to enable automation of e-commerce, getting prices right and ensuring they are interpreted correctly by recipients is critical. And yet as books are increasingly sold into more complex markets, or with more complex pricing models, publishers and distributors are not always clear on what can be transmitted, what are the best practices, or how their existing price information is interpreted.
This BIC workshop will discuss best practice for communicating pricing details in ONIX records. It will outline the rationale for getting your metadata right, the specification to follow and how to carry out the work correctly. The workshop will also include an open discussion about the issues, errors and/or omissions experienced by the delegates, examples of which should be brought to the workshop (see Delegate Preparation Work, below). The workshop will consider both simple, 'traditional' print pricing and more complex eBook models and advanced use cases, e.g. price conditions and price constraints, tax details, discounts etc. using the latest new features of ONIX 3.0.3. Depending on the delegates in attendance, the workshop may also discuss what application developers can do to support the best practice.
This workshop will be of interest and relevance to users of both ONIX 2.1 and ONIX 3.0, and to publishers and retailers, data intermediaries and system vendors.
Please note that this workshop is a re-run of the BIC Workshop (of the same name) that took place in 2017. For this reason, attendees of the previous workshop should not attend as the content of the workshop will be precisely the same as the former session.
Delegate Preparation Work
Delegates of this workshop will need to bring the following with them (preferably on a USB stick): 
Example records of their organisation's data, ideally in a small ONIX file, showing pricing details; multiple examples with different price types from each organisation are welcome. Examples may be anonymised by changing titles, authors, ISBNs, dates, textual descriptions etc. if necessary, but should ideally not be artificially-constructed sample records.

Matching screenshots showing the same data in their management systems.
By registering to attend this event, you are accepting that your organisation's metadata will be seen and reviewed by others. Delegates should also ensure they are aware of the requirements of competition law, and should not discuss any details of actual prices or pricing strategies – the workshop discussion must be limited to how prices are communicated. You will be asked to tick a box to confirm your understanding of this during the registration process.
Further Reading
Sections on the composite in:
ONIX 2.1 Specification
BIC / Nielsen BookData Guidelines for ONIX 2.1
ONIX 3.0 Specification
ONIX 3.0 Implementation and Best Practice Guide
---
The Workshop Facilitators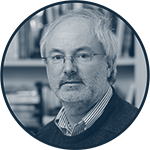 Graham Bell
Executive Director
EDItEUR
Graham is responsible for the overall development of EDItEUR's standards and the management services it provides on behalf of other standards organisations (including the ISNI International Agency and the International DOI Foundation). He joined EDItEUR as its Chief Data Architect in 2010, focusing on the continuing development and application of ONIX for Books, Thema, EDItX and on other EDItEUR standards for the global books and serials sectors.
Graham is an experienced trainer and speaker. He previously worked for HarperCollins Publishers in the UK, where most recently he was Head of Publishing Systems.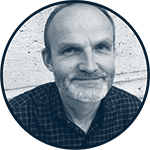 Chris Saynor
Standards Editor
EDItEUR
Chris is responsible for EDItEUR's book publishing standards including ONIX, Thema and EDItX. He joined the organisation in late 2016. For the previous eight years, Chris worked for GiantChair Inc. in Paris as a metadata specialist and project manager, and has been responsible for implementation of the Onixsuite application in many publishing organisations. He is widely known for his work with French industry liaison body CLIL and with BISG committees. Prior to that, Chris has a 20-year background in bookselling with Waterstones and WHSmith.
---
Date of this Workshop
Thursday 5th September 2019.

Length of Workshop
This is a half-day workshop which will take place from 1:30-4:30pm.
Capacity
30 maximum.  
Location
CILIP Building, London.
Prices
BIC & EDItEUR Members £170 + VAT
Friends of BIC £210 + VAT
Non Members £240 + VAT
NB: Travel and accommodation costs are not included in the ticket price.
Discounted rates apply to BIC & EDItEUR members only.
Not sure if your organisation is a BIC member? Check our members list here.
Not sure if your organisation is a EDiTEUR member? Check their members list here. 
Alternative Payment Option: If you would prefer BIC to invoice your organisation directly, please contact info@bic.org.uk. Please note that this process will incur a £20.00 administration fee.
On the Day 
Refreshments will be provided throughout the afternoon.
WiFi Access
A password will be provided on the day to delegates.
Travel Information
Tube / Rail stations:
Holborn, Tottenham Court Road, Russell Square
www.journeyplanner.tfl.gov.uk | www.nationalrail.co.uk

Airports:
London City Airport – 9 miles, ca 20 min by car
Heathrow – 20miles, ca 30 min by car
Luton – 33 miles, ca 50 min by car
Stansted – 36 miles, ca 50 min by car
Gatwick – 32 miles, ca 60 min by car

Car park:
Bloomsbury Square Carpark (approx 10 min walk)
http://secure-parking.co.uk/

---
Cancellations
Please note: as we price our events so keenly, the running of them is dependent on there being a set minimum number of delegates registered by the time the booking period ceases. For this reason, please be aware that unfortunately some events / workshops may be cancelled if this requirement is not met. Should this happen, BIC will arrange for full refunds for all events booked. We will liaise with registered delegates at least 1 week prior to each event date regarding this. BIC apologies for any inconvenience caused.
Refund Policy
Please take a few moments to familiarise yourself with our refund policy:
Should you need to cancel your ticket, refunds may be given as follows:

Up to 6 calendar weeks (i.e. 42 calendar days) before the event: full refund

Less than 6 calendar weeks, but more than 2 calendar weeks (i.e. 14 days) before the event: 50% refund

Less than 2 calendar weeks before the event: no refund.
If you (or a colleague in your place) do not attend the event you have booked, no refund will be given.
When & Where

CILIP Building
7 Ridgmount Street
WC1E 7AE London
United Kingdom


Thursday, 5 September 2019 from 13:30 to 16:30 (BST)
Add to my calendar
Organiser
BIC is an independent organisation set up and sponsored by the Publishers Association, Booksellers Association, the Chartered Institute of Library and Information Professionals and the British Library to promote supply chain efficiency in all sectors of the book world through e-commerce and the application of best practice, standard processes and procedures. We have excellent relationships with all major standards bodies and we work closely with the Book Industry Study Group in the US.

BIC unites all sectors of the publishing industry, so whether you're a publisher, on-line retailer, "bricks & mortar" retailer, distributor, library (academic or public), wholesaler, digital partner, literary agent, conversion house, or any combination of these, we're here for you. We offer a "one stop shop" experience, impartial advice and support on anything & everything related to the Supply Chain (digital and/or physical) and we always love to hear from our members...and anyone who might like to become a member. Your feedback is invaluable to us.

We want to hear your ideas, what you're working on, what's challenging you right now, and what changes/developments/projects etc you think the industry might benefit from - so that we can work on your behalf to deliver solutions.

Finally, as an FYI: without neglecting the printed book world, BIC will now be focussing an increasing amount of its energy on work in the Digital Supply Chain.
Specialties
Digital & Physical Supply Chain, EDI/e-commerce, Metadata optimisation, Training courses, Industry Accreditation Schemes, Product Identifiers/Bar codes/ISBNs etc..., ONIX, Bibliographic standards, RFID, BIC Codes, Web Services, Addressing industry needs, Best practice