BIC Workshop: Physical Supply Chain Map

Wednesday, 18 July 2018 from 14:00 to 17:00 (BST)
Event Details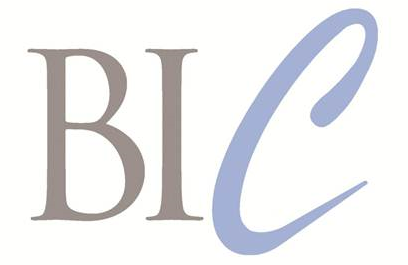 Book Industry Communication Ltd
BIC is the book industry's independent supply chain organisation, committed to improving the efficiency of the trade and library supply chains, reducing cost and automating processes. BIC is committed to creating an efficient supply chain for both physical and digital products across the entire book industry, working with all relevant stakeholders to eliminate wasteful and time-consuming practices and implement solutions acceptable to all. BIC's unique position of trust with all parties in the supply chain makes it possible to reach agreement on dependable standards and ways of working. Training is also at the heart of BIC's activities and BIC strongly believes that successful businesses start with people.
Find out more: www.bic.org.uk
---
BIC Workshop: Physical Supply Chain Map 
This event is intended for BIC Members only; however, invitations to guest representatives from non-member organisations may be offered on an ad hoc basis, if required. Not sure if you work for a BIC Member organisation? Check the BIC Members list, here.
This BIC workshop offers an opportunity for BIC members with a strong interest in a healthy physical supply chain to contribute to charting a supply chain map for books. The last time the supply chain was mapped in this way, the work was undertaken in 1997/8 by KPMG and it led to the Industry Returns Initiative and several other projects which significantly improved the book supply chain. Now, BIC wants to take a fresh look at the physical supply chain, charting the organisations, products, workflows and standards to identify current issues and future opportunities, and to enable BIC to continue its work to improve the book supply chain for the benefit of all. In addition to attending the workshop, members may wish to join the forthcoming BIC Physical Supply Chain Map Task & Finish Working Group (T&FWG) – (see the Project Brief for this Group, here) – which will build on the output from the workshop and deliver more detailed anaylsis targeting BIC's future work in the book supply chain.
NB: due to the delivery schedule of the forthcoming BIC project on this topic, it is highly unlikely that this workshop will run again so those interested should make every effort to attend on Wednesday 18th July 2018. 
Who should attend this workshop?
This workshop will be of interest and relevance to a cross section of the physical supply chain including booksellers, distributors, printers, publishers, literary agents, wholesalers, etc. Although delegates of the workshop will primarily be BIC Members, non-members may be invited to attend as guests, i.e. as a one-off invitation.

Scope of the BIC Physical Supply Chain Map Project
The forthcoming BIC Physical Supply Chain Map's scope will begin from the stage when an author's finished manuscript is produced and will carry on throughout the supply chain to the point where the book is purchased by an end user. Metadata will therefore be included in the scope of this project however it is important to note that this aspect will be covered more fully by the ongoing BIC Metadata Map project. The scope of the project will include all flows of printed books (not digital) and business documentation such as orders and invoices. All participants in the book supply chain will be within scope including library stock suppliers although downstream supply of their books to libraries will be excluded. The project will include returns of printed books.
Scope of the BIC Physical Supply Chain Map Workshop
We do not intend to deliver the whole project in this one workshop but rather do preparatory work to set the project in motion and identify the key areas which need to be addressed including:

Identifying entities, e.g. types of supply chain organisations with examples

Identifying data flows and physical movements between entities

Identifying a timeline connecting workflows between entities

Charting a high-level map showing entities and data flows/physical movements

Identifying standards in use in the book industry

Identifying standards in use outside the book industry or tangential, e.g. used by one type of entity

Documenting issues related to workflows, standards, etc.

Identifying a methodology for research, discussion and presentation of deliverables
The target outcomes for this workshop should therefore include: Timeline, Scope Chart, Standards, Main Flows / Movements, and Methodology for further work.
See the proposed agenda for this workshop, here. 
By registering to attend this event, you are accepting that your organisation's workflows will be discussed / reviewed by others. Delegates should ensure they are aware of the requirements of competition law, and should not discuss any details that are outside of the public domain. You will be asked to tick a box to confirm your understanding of this during the registration process.
---
The Workshop Facilitator
Simon Edwards

Consultant 
Simon has worked in the book industry for 30 years as a bookseller, library supplier and publisher. After spells with BFS, WHSmith and Whitaker, he became a freelance consultant, undertaking a wide range of research, training, marketing and systems design projects. For BIC, over the past ten years, Simon managed the e4books and e4libraries projects, authoring many of BIC's guides and reports on supply chain matters and chairing numerous working groups and the BIC Technical Implementation Clinics for both trade and libraries.
---
Date of this Workshop
Wednesday 18th July 2018.

Length of Workshop
This is a half-day workshop which will take place from 2-5pm.
Capacity
25 maximum.  
Location
CILIP Building, London.
Restrictions apply
Demand is likely to be high for this event so a maximum of 2 delegates per organisation are permitted to attend; the number of delegates per organisation will be monitored by BIC and should your organisation exceed 2 delegates maximum, we will get in touch so you can agree who should attend.
On the Day 
Refreshments will be provided througout the afternoon.
WiFi Access
A password will be provided on the day to delegates.
Travel Information
Tube / Rail station:
Holborn, Tottenham Court Road, Russell Square
www.journeyplanner.tfl.gov.uk | www.nationalrail.co.uk

Airports:
London City Airport – 9 miles, ca 20 min by car
Heathrow – 20miles, ca 30 min by car
Luton – 33 miles, ca 50 min by car
Stansted – 36 miles, ca 50 min by car
Gatwick – 32 miles, ca 60 min by car

Car parks:
Bloomsbury Square Carpark (approx 10 min walk)
http://secure-parking.co.uk/
When & Where

CILIP Building
7 Ridgmount Street
WC1E 7AE London
United Kingdom


Wednesday, 18 July 2018 from 14:00 to 17:00 (BST)
Add to my calendar
Organiser
BIC is an independent organisation set up and sponsored by the Publishers Association, Booksellers Association, the Chartered Institute of Library and Information Professionals and the British Library to promote supply chain efficiency in all sectors of the book world through e-commerce and the application of best practice, standard processes and procedures. We have excellent relationships with all major standards bodies and we work closely with the Book Industry Study Group in the US.

BIC unites all sectors of the publishing industry, so whether you're a publisher, on-line retailer, "bricks & mortar" retailer, distributor, library (academic or public), wholesaler, digital partner, literary agent, conversion house, or any combination of these, we're here for you. We offer a "one stop shop" experience, impartial advice and support on anything & everything related to the Supply Chain (digital and/or physical) and we always love to hear from our members...and anyone who might like to become a member. Your feedback is invaluable to us.

We want to hear your ideas, what you're working on, what's challenging you right now, and what changes/developments/projects etc you think the industry might benefit from - so that we can work on your behalf to deliver solutions.

Finally, as an FYI: without neglecting the printed book world, BIC will now be focussing an increasing amount of its energy on work in the Digital Supply Chain.
Specialties
Digital & Physical Supply Chain, EDI/e-commerce, Metadata optimisation, Training courses, Industry Accreditation Schemes, Product Identifiers/Bar codes/ISBNs etc..., ONIX, Bibliographic standards, RFID, BIC Codes, Web Services, Addressing industry needs, Best practice